Republican Sen. Roy Blunt will not seek re-election in 2022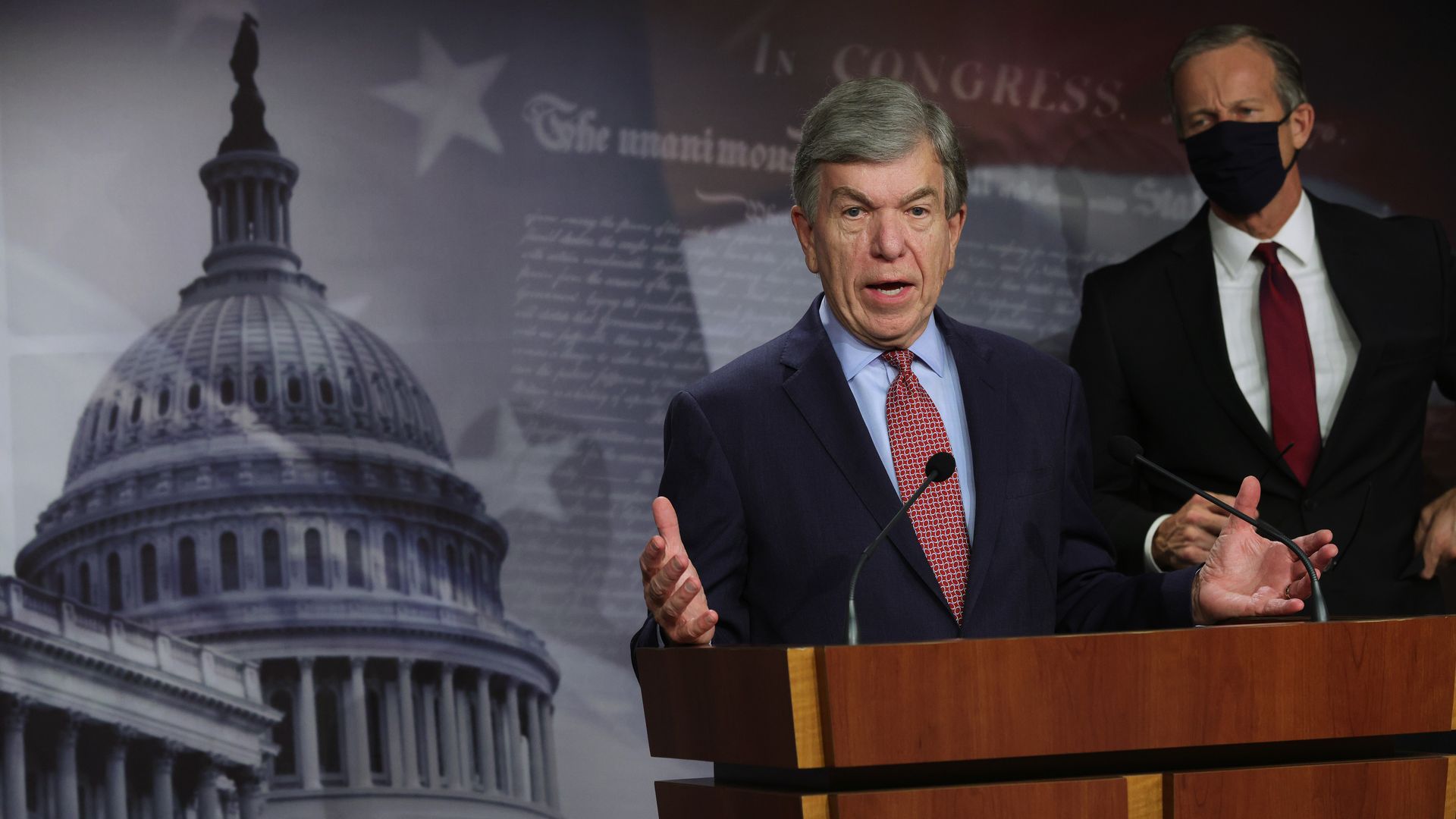 Sen. Roy Blunt (R-Mo.), widely seen as a member of the Republican establishment in Congress, will not run for re-election in 2022, he announced on Twitter Monday.
Why it matters: The 71-year-old senator is the No. 4 ranking Republican in the Senate, and the fifth GOP senator to announce he will not run for re-election in 2022 as the party faces questions about its post-Trump future.
The other GOP senators who have announced their retirement are:
Sen. Richard Shelby (Ala., which Trump won in 2020 by +25.4%)
Sen. Rob Portman (Ohio, Trump +8.1%)
Sen. Richard Burr (N.C., Trump +1.3%)
Sen. Pat Toomey (Pa., Biden +1.2%)
What to watch: Sens. Chuck Grassley (R-Iowa) and Ron Johnson (R-Wis.) are also considering retiring in 2022.
Background: Blunt was first elected to the Senate in 2010, after serving in the House for 14 years and as Missouri secretary of state for eight. In addition to being a member of leadership as chair of the Republican Policy Committee, Blunt is the top Republican on the powerful Senate Rules Committee.
Go deeper