Biden admin to allocate $250 million to help address COVID response inequities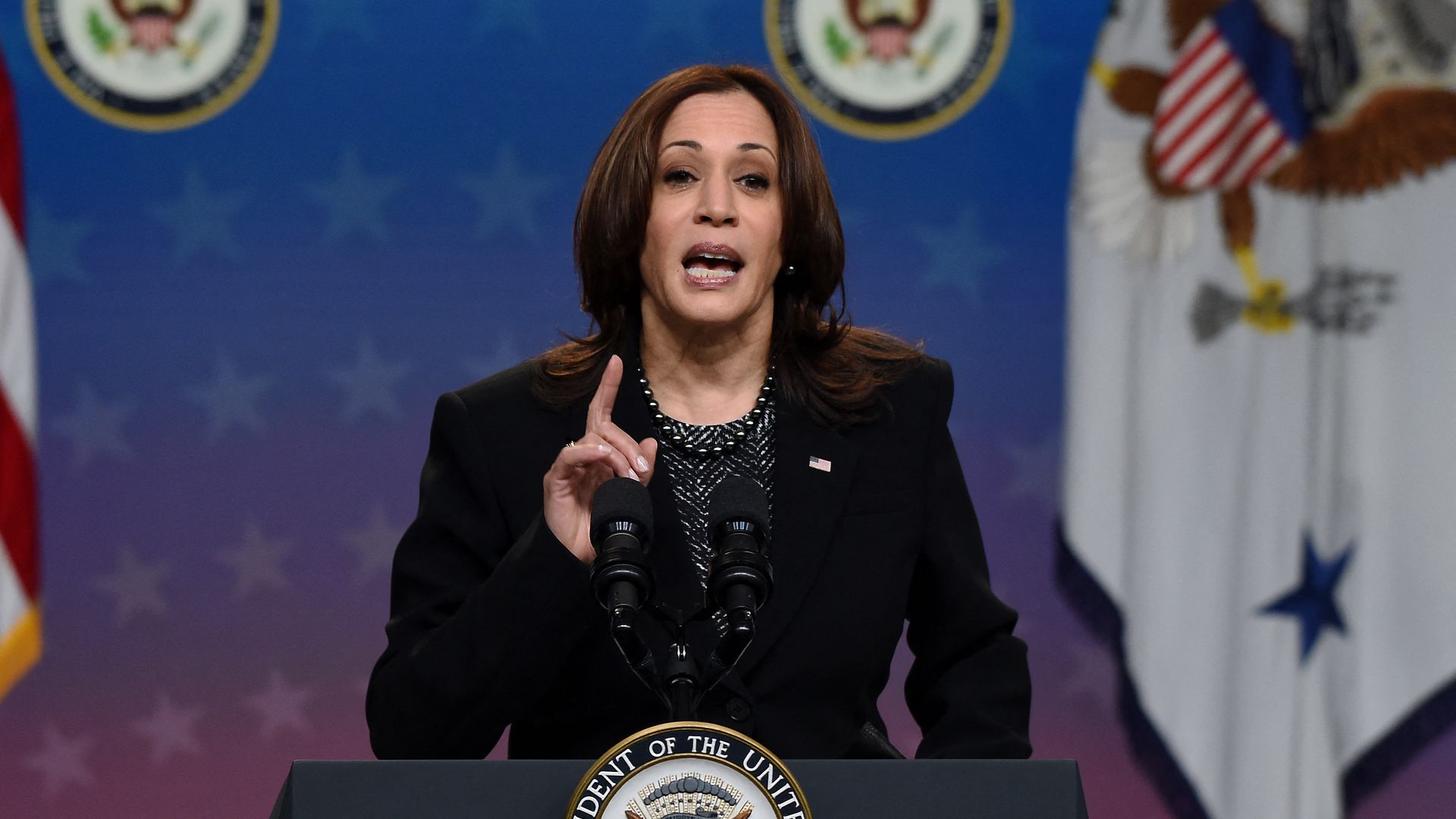 The Biden administration will offer $250 million in federal grants to community organizations working to combat inequities in the response to the coronavirus, Vice President Kamala Harris announced Monday.
Why it matters: The pandemic has disproportionately affected people of color and other underserved populations. Racial disparities in the coronavirus vaccine rollout have become a particular concern as the U.S. strives for herd immunity.
Details: The Department of Health and Human Services' (HHS) Office of Minority Health will run the initiative, which is called "Advancing Health Literacy to Enhance Equitable Community Responses to COVID-19."
The office will offer grants to local governments working with community-based organizations to improve testing efforts, contact tracing and preventative measures.
It's projected to fund approximately 30 projects in urban communities and 43 projects in rural communities for two years, according to the HHS.
The Office of Minority Health will accept applications through April 20.
What she's saying: "Our goal is to provide underserved communities with the information they need to stay safe and to get vaccinated. And remember, information and education, of course, save lives," Harris said Monday.
"When folks have the information and the education, they have the tools that equip them to take care of themselves and their family," she added.
The big picture: People of color remain at higher risk of dying from the coronavirus.
Of nearly 32 million people who have received at least one vaccine dose and racial or ethnicity data are available, 65.4% were white, 8.5% were Black, 7.1% were Hispanic, 4.7% were Asian, 1.7% were Native American or Alaskan Native, and 0.3% were Native Hawaiian or Pacific Islander, per the CDC.
Mistrust of the vaccine continues to be a challenge for Black communities due to centuries of medical malpractice by the government.
Go deeper: COVID-19 is accelerating an unfair future
Go deeper