New York lawmakers vote to strip Cuomo of pandemic emergency powers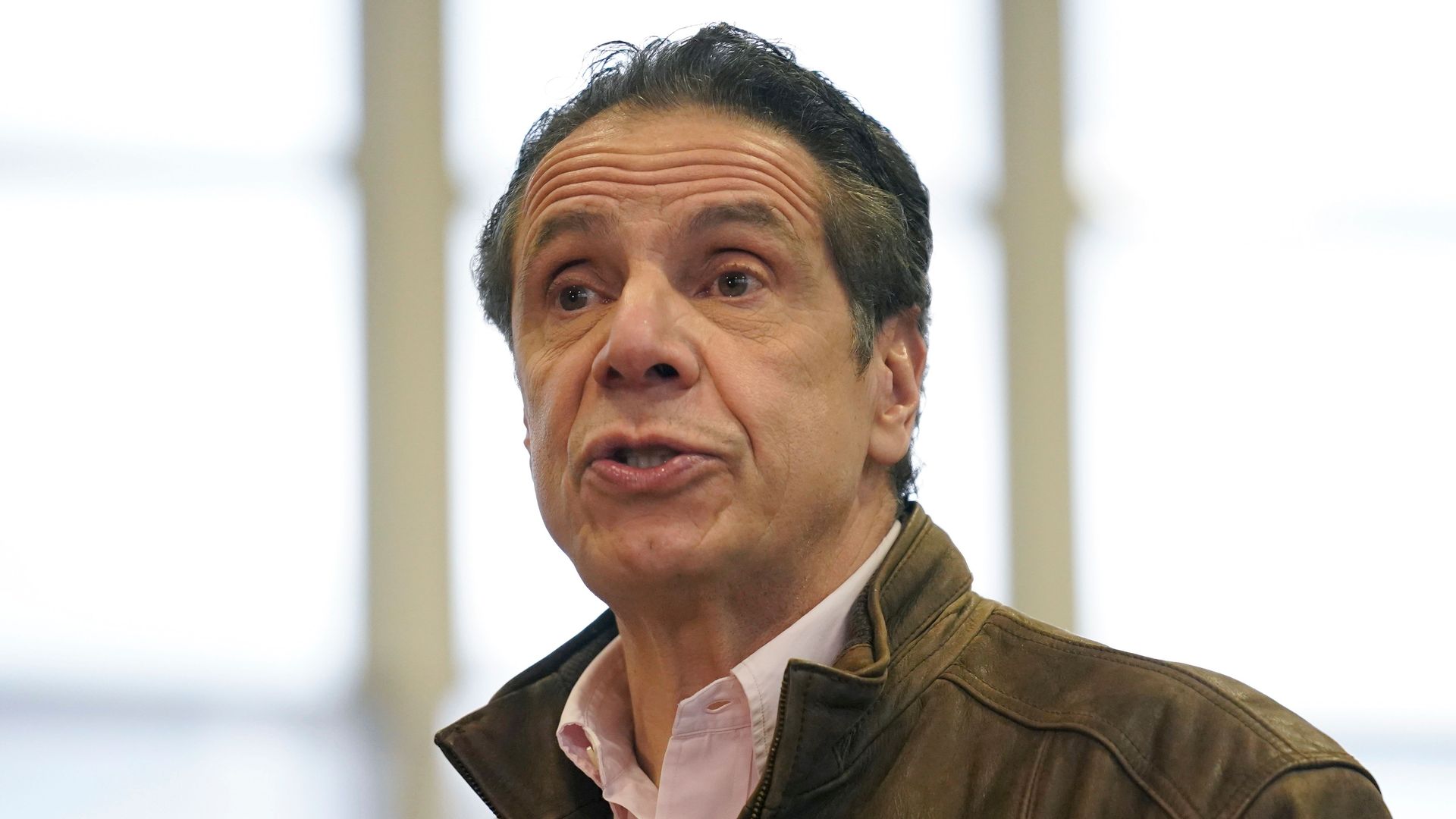 New York lawmakers on Friday voted to repeal the emergency powers Gov. Andrew Cuomo (D) was granted last year to respond to the coronavirus pandemic.
Why it matters: The measure comes as Cuomo faces mounting criticism over his handling of the pandemic in nursing homes, and sexual harassment allegations.
The big picture: Friday's bill strips Cuomo of his authority to issue new directives. Current directives can remain in place, but will have greater legislative oversight.
The measure passed the state Senate in a 43-20 vote with all Republicans opposing the legislation, saying it did not go far enough.
The State Assembly voted 107-43 in favor of the bill later Friday.
The measure now heads to Cuomo's desk. Democrats have a veto proof majority, though Cuomo said earlier this week that he supports the bill, per CNN.
What they're saying: "I think everyone understands where we were back in March and where we are now. We certainly see the need for a quick response but also want to move toward a system of increased oversight and review. The public deserves to have checks and balances," Senate Majority Leader Andrea Stewart-Cousins (D) said in a statement Friday.
"This legislation creates a system with increased input while at the same time ensuring New Yorkers continue to be protected." 
Assembly Speaker Carl Heastie (D) said, "These temporary emergency powers were always meant to be that — temporary," per local news channel PIX11.
Heastie added that by "immediately repealing the temporary emergency powers ... we can establish better communication and collaboration with our local communities and help preserve the health and wellbeing of New Yorkers as we see the light at the end of the tunnel of this devastating and deadly healthcare crisis."
Cuomo acknowledged last month that he made a "mistake" by not releasing the full data on nursing home COVID-19 deaths when lawmakers and others requested the information, but he defended his team's handling of the pandemic.
Separately, he has apologized for acting in a way that made women feel "uncomfortable," but insisted he has "never touched anyone inappropriately."
Go deeper: Cuomo advisers reportedly altered July COVID-19 nursing homes report
Go deeper