COVID vaccine selfies provide needed dose of hope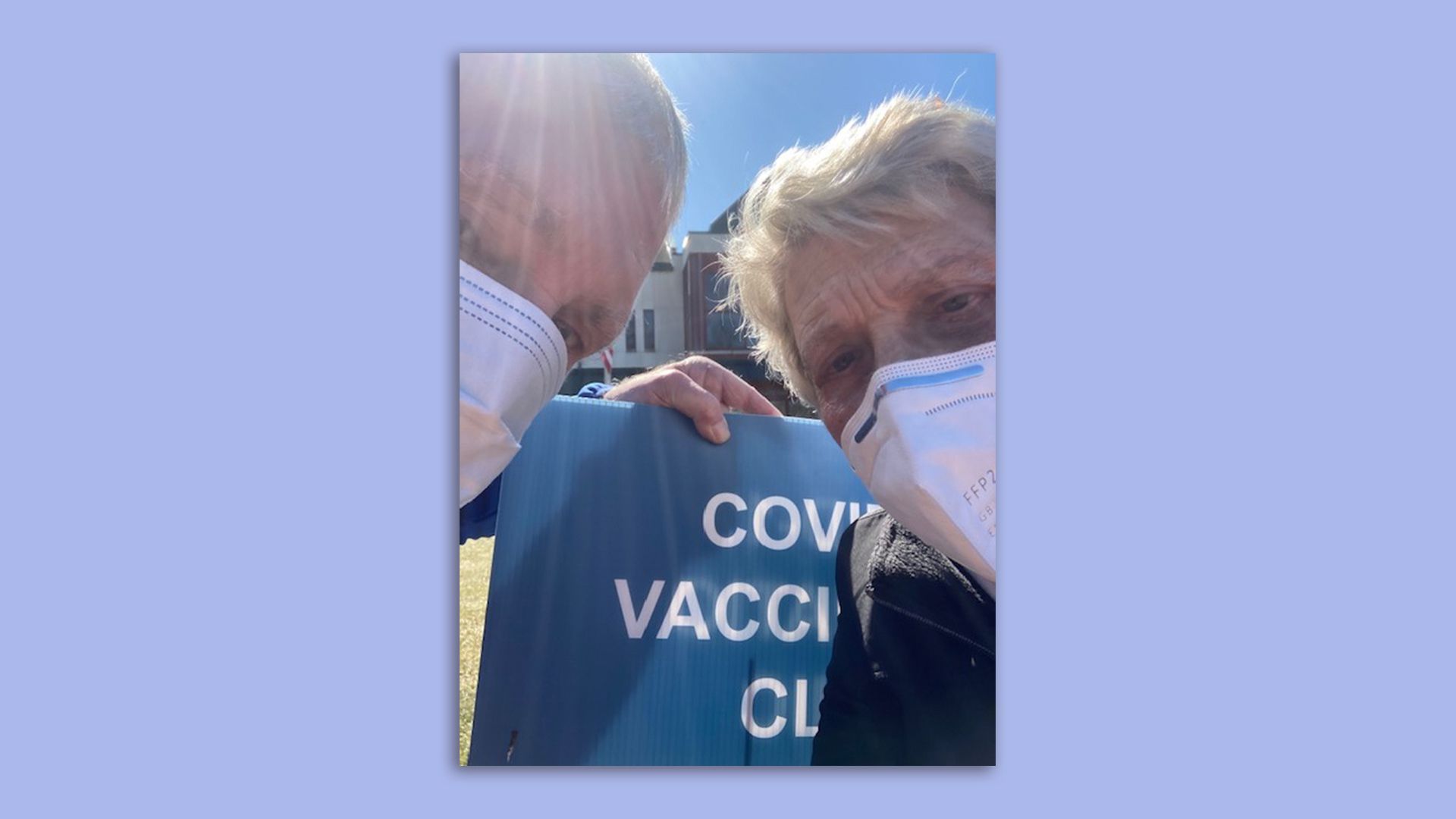 People are lighting up social media with COVID-19 vaccination selfies.
Why it matters: After a long, hard year with COVID-19, vaccine selfies offer a much-needed dose of hope — and act as an advertisement for those on the fence about getting vaccinated.
What's happening: About 54 million people in the U.S. have gotten at least one COVID-19 vaccination shot, and you could be forgiven for thinking that nearly all of them are on your social media feed.
What they're saying: Vaccine selfies are a "sign that we just might be able to get things together again," journalist Maya Kosoff wrote in the Washington Post this week.
The other side: Some critics argue it's bad form to post vaccine selfies, given both the sheer number of people who have died from COVID-19 and the fact that distribution of the vaccine is still wildly unequal.
Yes, but: As manufacturing ramps up, the challenge around vaccine distribution will move from one of supply to one of demand.
The bottom line: Whatever you do after you get your vaccine, you'll have a hard time beating Gurdeep Pandher, who posted a video of himself dancing Bhangra in the Yukon after receiving his first dose.
Go deeper