"Cat in the Hat" puts cash in the bank for GOP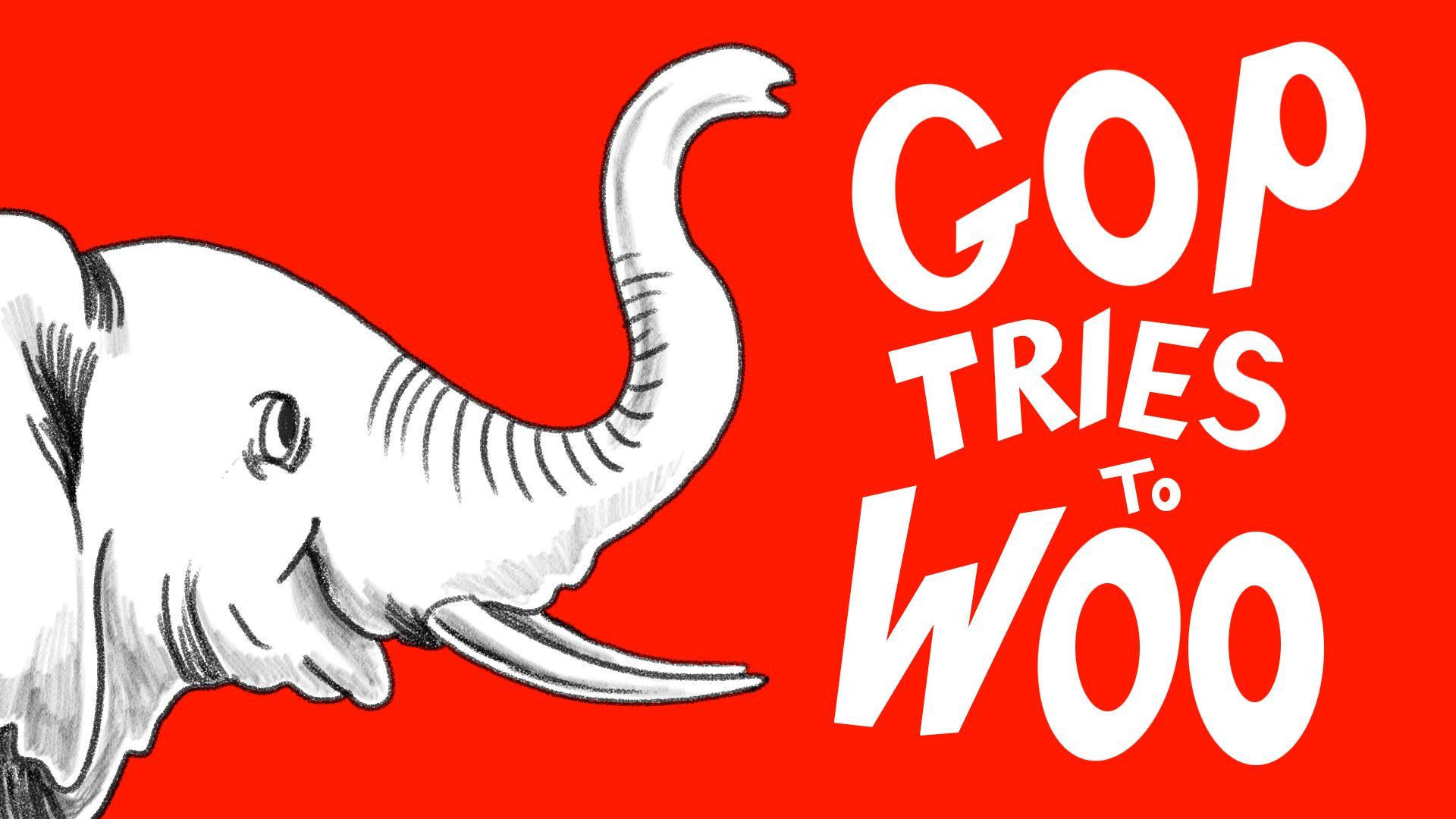 The House Republicans' campaign arm is offering donors copies of the Dr. Seuss classic "The Cat in the Hat," seeking to capitalize on a new front in the culture war.
Why it matters: The offer, while gimmicky, shows how potent appeals to "cancel culture" can be for grassroots Republicans, even amid debates about more weighty policy matters like coronavirus relief and voting rights.
What's happening: The National Republican Congressional Committee is sending the books to donors who give $25 to GOP efforts to retake the House.
"We won't be able to speak or think freely by the time the Dems are through. Chip in $25 now and we'll send 'Cat in the Hat' right to you," the NRCC writes in the final verse of a Seussian passage on its online donation page.
The committee has sent three fundraising emails and hundreds of texts this week. It's seeking to capitalize on consternation over the decision by Seuss' publisher to cease printing six books deemed racially or culturally insensitive.
"The Cat in the Hat" was not among them.
The big picture: The Seuss controversy is just the latest front in the cultural battles.
It touches upon published works some consider anachronistic and offensive toward marginalized communities.
Opposition to "cancel culture" has become a rallying cry for much of the political right, which has railed against social media companies for cracking down on content deemed culturally out of bounds.
"The Liberal mob wants to cancel the Fourth of July," the NRCC wrote in a fundraising email last year. "The Radical Left wants to cancel Christmas for good," declared another in late November.
The potency of this particular flashpoint was evident Thursday morning, when 11 of the top 12 best-selling books on Amazon were Dr. Seuss works.
Go deeper