Netanyahu campaigns against Biden's plan to save Iran deal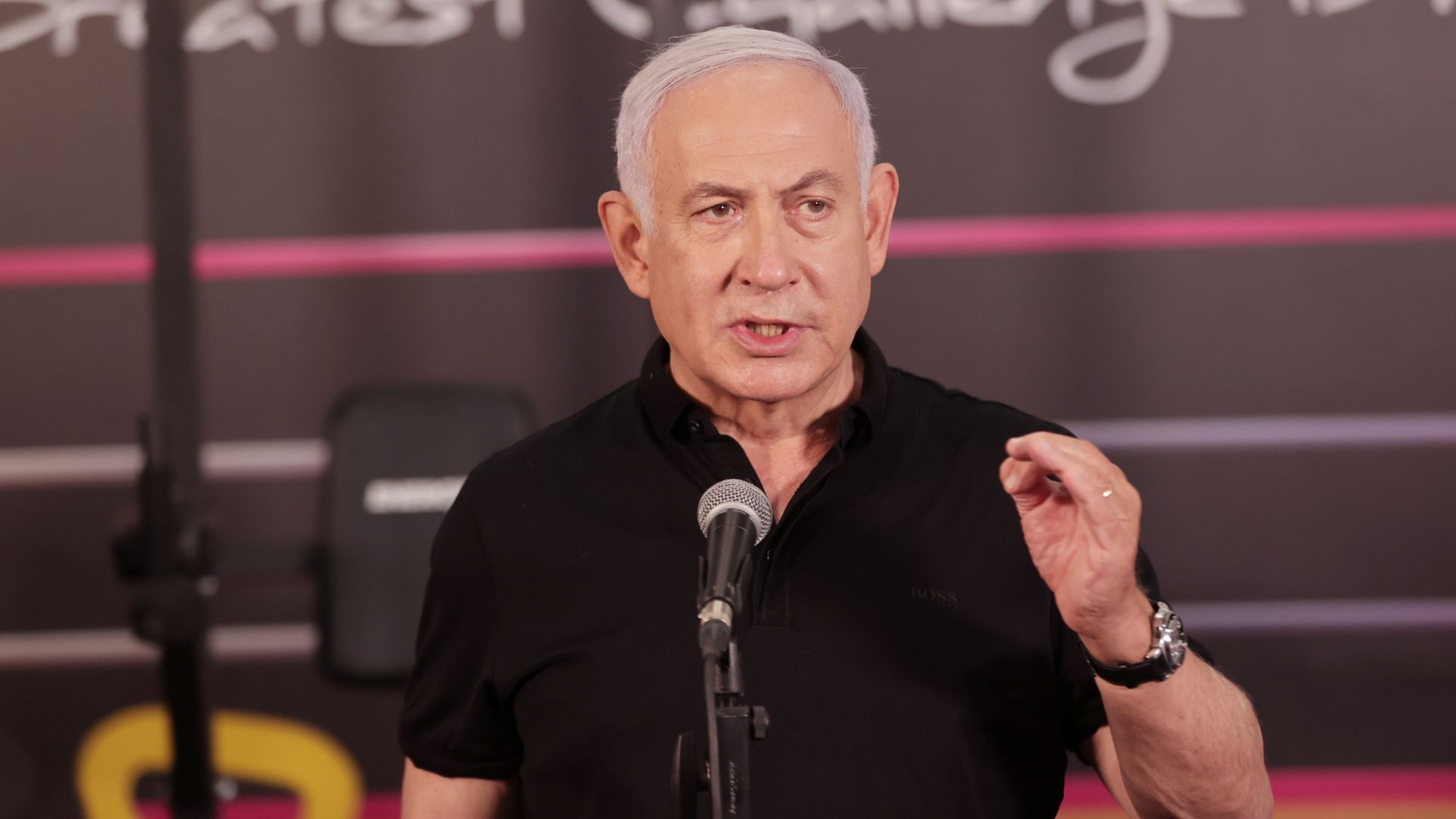 Israeli Prime Minister Benjamin Netanyahu indirectly criticized the Biden administration for its intention to return to the Iran nuclear deal and told his supporters he was prepared to "stand against the entire world" to stop it.
Why it matters: This is a major change of tune for Netanyahu, who had been careful in his statements on the Iran deal and avoided publicly criticizing President Biden. The statement was part of Netanyahu's attempt to rally his base ahead of Israel's election on March 23.
What he's saying: Hinting at the new administration in Washington, Netanyahu said, "The international reality has changed. There is an intention to go back to this dangerous deal. I am the only one who will stand against the entire world."
Netanyahu added that Iran wants to develop nuclear weapons to destroy Israel and asked, "Who will defend you from annihilation? I will not hesitate to do anything against whatever threatens our country."
Between the lines: Netanyahu's campaign rhetoric diverges widely from the policy line Israel's top national security officials, including himself, agreed to in a high-level meeting 10 days earlier.
The officials agreed to avoid a public fight with the Biden administration for now, focusing instead on holding strategic consultations with the White House on the Iranian nuclear issue.
Go deeper: U.S., Europeans scrap plan to censure Iran at UN nuclear watchdog meeting
Go deeper