Capitol Police asks for National Guard to stay on-site for two more months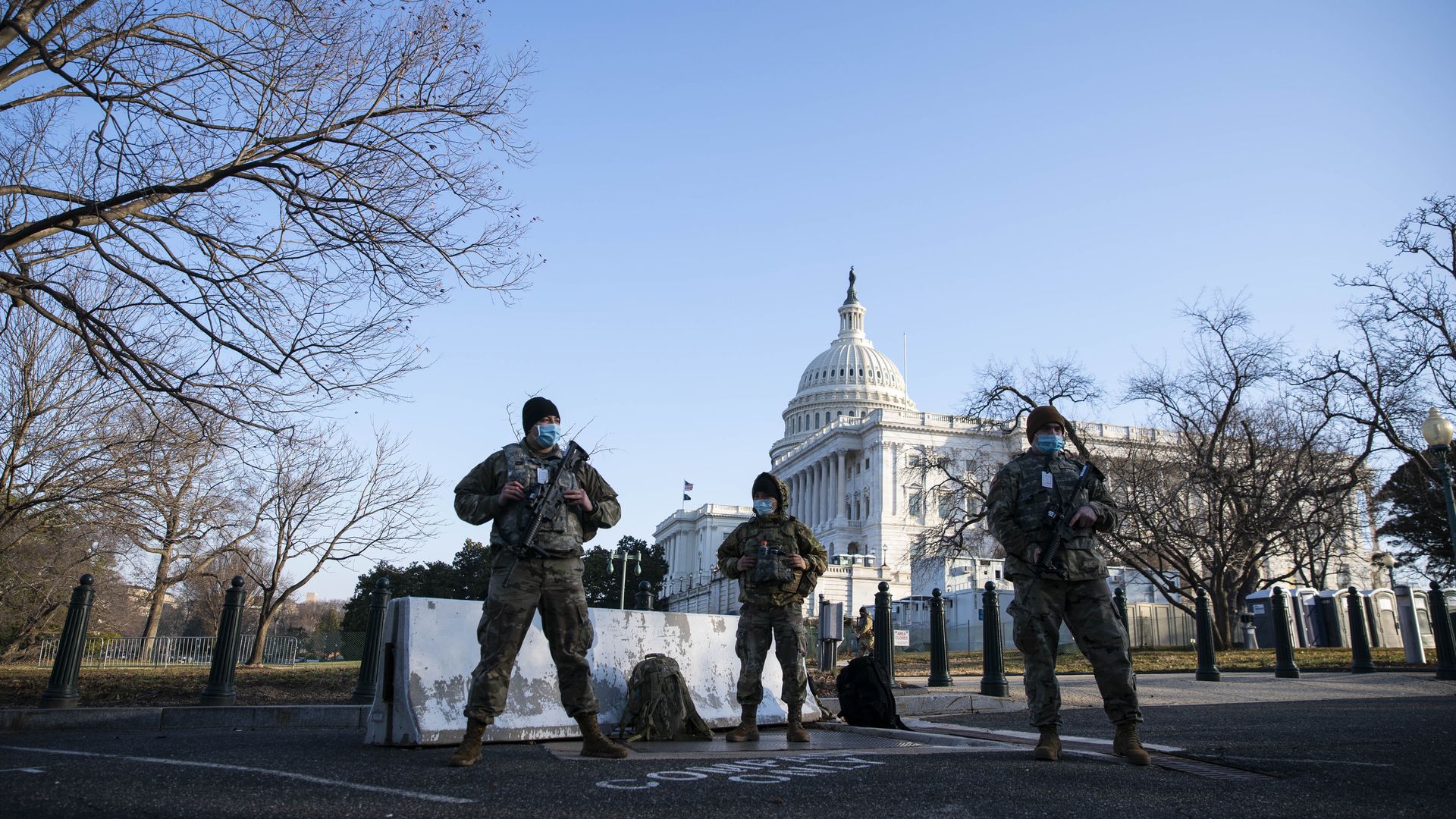 U.S. Capitol Police on Thursday asked that the National Guard remain on-site for an additional 60 days due to ongoing security concerns and potential violence at the Capitol, AP reports.
Why it matters: While many lawmakers are eager for security measures surrounding the Capitol — including fencing and an increased law enforcement presence — to be lightened, the request by Capitol Police reflects concerns about ongoing threats.
Capitol Police announced additional security measures on Wednesday after obtaining intelligence showing "a possible plot to breach the Capitol by an identified militia group on Thursday, March 4."
The House canceled its session due to further FBI and Homeland Security warnings of a potential threat to the Capitol.
What they're saying: House Speaker Nancy Pelosi said at a press conference on Thursday that she'll leave decisions about the National Guard to security officials.
Go deeper