Canada vaccine panel recommends 4 months between coronavirus doses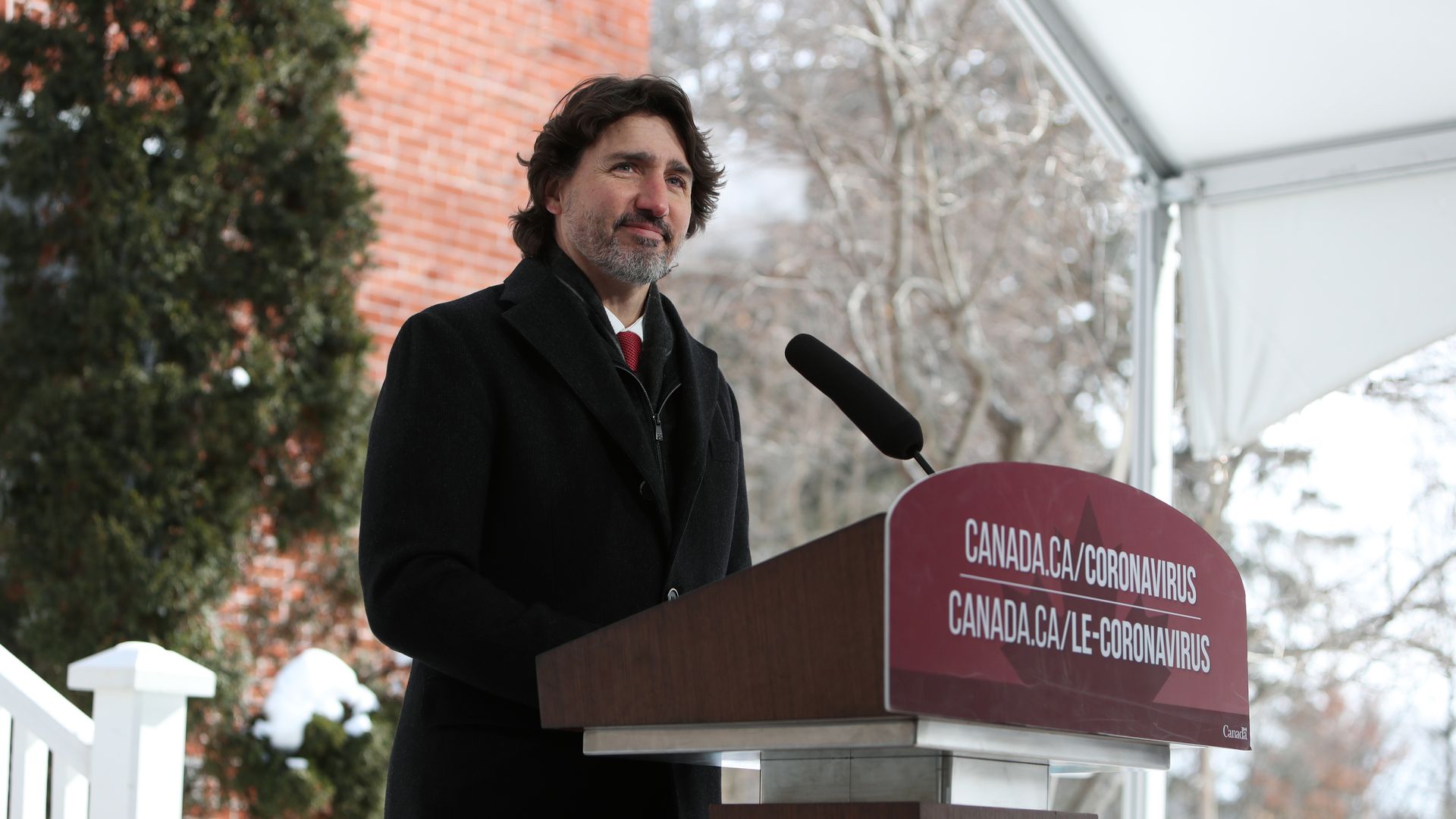 Canada's National Advisory Committee on Immunization (NACI) on Wednesday recommended extending the interval between first and second doses of COVID-19 to up to four months to boost inoculation numbers.
Why it matters: The panel said taking such action would allow about 80% of Canadians over 16 to receive a single dose by the end of June.
Second doses would begin in July, when the first batch of some 55 million doses are expected to arrive, the NACI said.
Of note: Prime Minister Justin Trudeau has "expressed optimism" that the wait for coronavirus inoculations could be shortened, AP noted. The provinces of Quebec, Manitoba and Newfoundland and Labrador have now all vowed to delay doses.
The big picture: Canada has secured more vaccine contracts than any other country. Canadian health officials have so far approved the Pfizer, Moderna and AstraZeneca vaccines for use.
The current wait period for these vaccines is three to four weeks. Regulator Health Canada noted in a statement emerging evidence suggests high COVID-19 vaccine effectiveness "against symptomatic disease and hospitalization for several weeks after the first dose."
NACI noted that while studies have not yet collected four months of data on vaccine effectiveness after the first dose, "the first two months of real world effectiveness are showing sustained high levels of protection."
What they're saying: University of Toronto infectious diseases professor Andrew Morris, the medical director of the Antimicrobial Stewardship Program at Sinai-University Health Network, told AP the strategy was a "no brainer."
He added the panel was "making a reasonable calculation in a time of drug shortage."
But Brad Wouters, executive vice-president of science and research at University Health Network, expressed skepticism:
Go deeper: New data reignites the debate over coronavirus vaccine strategy
Go deeper