Around 40% of internships at for-profit companies are unpaid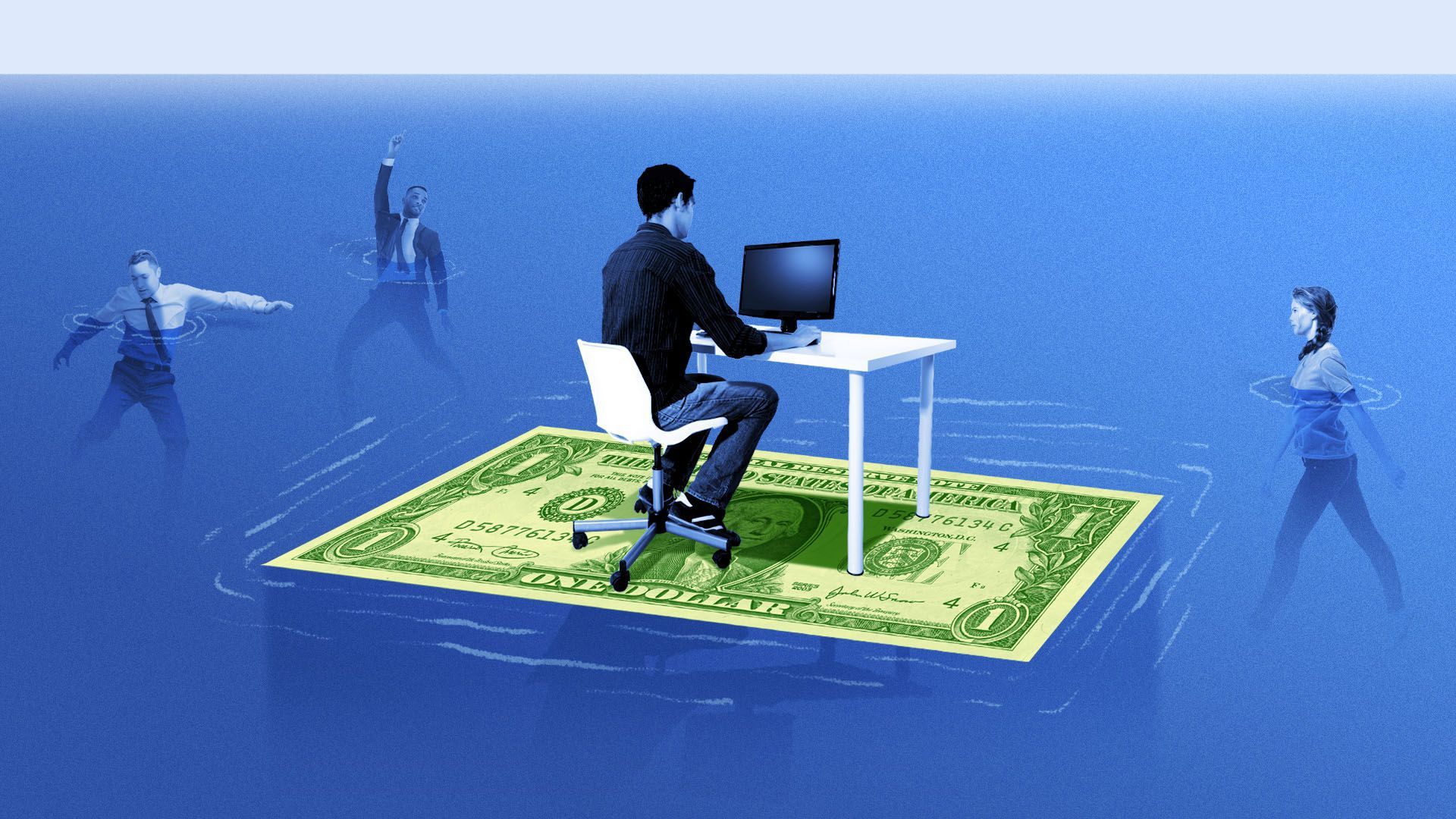 We know unpaid internships keep scores of talented, cash-strapped students from gaining experience in industries like the arts and media, yet scores of internship opportunities continue to expect young people to work for free.
The big picture: Some 40% of internships at for-profit companies are unpaid. Many employers still see these summer jobs as a "rite of passage," but all they do is deepen class divides.
Driving the news: The prevalence of unpaid internships in media sparked an online debate Monday after Jane Slater, a reporter for the NFL Network, tweeted in support of unpaid internships, saying, "There is a reason not everyone makes it in this business. I don't have time for those of you who don't understand grind."
Her comment garnered responses from journalists across the country who shared their own experiences of having to get second or third jobs on the side in order to complete unpaid internships or having to forego meals because a summer gig wasn't paying.
The message was clear: Unpaid internships are only possible with a great deal of privilege. Students who can take these internships either have family money to pay rent and living expenses or come from wealthy universities that can provide hefty stipends.
Those students are likely to be wealthy and white.
Why it matters: Unpaid internships are early exacerbators of inequality. When students can't find paid opportunities in the fields they want to work in, they choose different careers. As a result, the arts and media are overwhelmingly white.
The bottom line, per the New York Times' Astead Herndon: "[I]ve come to learn the ppl who think being broke for an unpaid internship was some fun or some necessary experience usually weren't broke. being broke is not fun. the people saying this were often playing poverty w/ in-the-wings family money — it was all heroes journey, no stakes."
Go deeper