Scoop: Tom Reed hiring team for New York governor run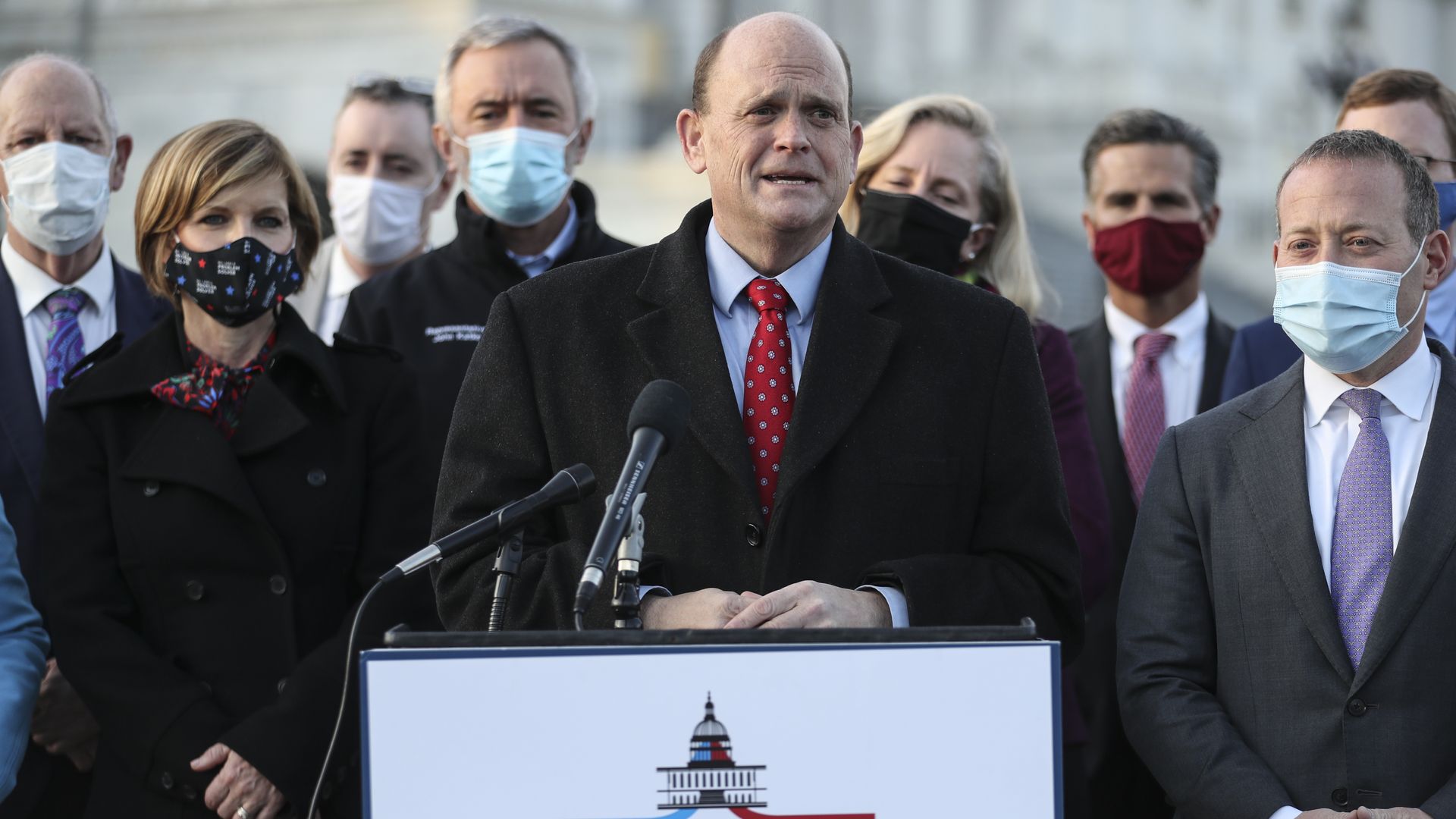 Republican Rep. Tom Reed has begun hiring staffers to work on a campaign for governor of New York, a clear sign he's nearing a bid, Axios has learned.
Why it matters: The drama surrounding incumbent Gov. Andrew Cuomo has created an opening for challengers. While it'd be a long shot for a Republican like Reed to win in the heavily Democratic state, many in his party see potential in their rivals' troubles.
What he's saying: "We want to hit the ground running, so we're talking to people that want to be part of that effort," Reed told Axios. He quickly added he hasn't yet made a final decision.
"It's all about making sure when we go — if we go — we're 100% committed," the congressman said. "We have been talking to people that want to go along this journey with us if we go down this path."
What we're hearing: Reed has already brought on a former Senate aide to run communications for his expected campaign, and has lined up others to help prepare him.
Between the lines: Many people involved New York politics, especially incumbent congressmen, are worried about the impact redistricting could have on their re-election chances.
Reed's district, which lies in upstate New York, could be on the chopping block — fueling an up-or-out calculus.
The backdrop: Reed, who is respected by many Democrats in Congress, has been a longtime opponent of Cuomo.
During Feb. 4, 2021, conference call with reporters, Reed issued a warning to the governor: "Your days are numbered; there's leadership coming to Albany very soon."
Rep. Lee Zeldin (R-N.Y.) announced Tuesday he's exploring his own run for governor, and Rep. Elise Stefanik (R-N.Y.) hasn't ruled it out.
Editor's note: Recasts lede to show Reed weighing instead of mounting campaign.
Go deeper