2020 was paid-TV's worst year in history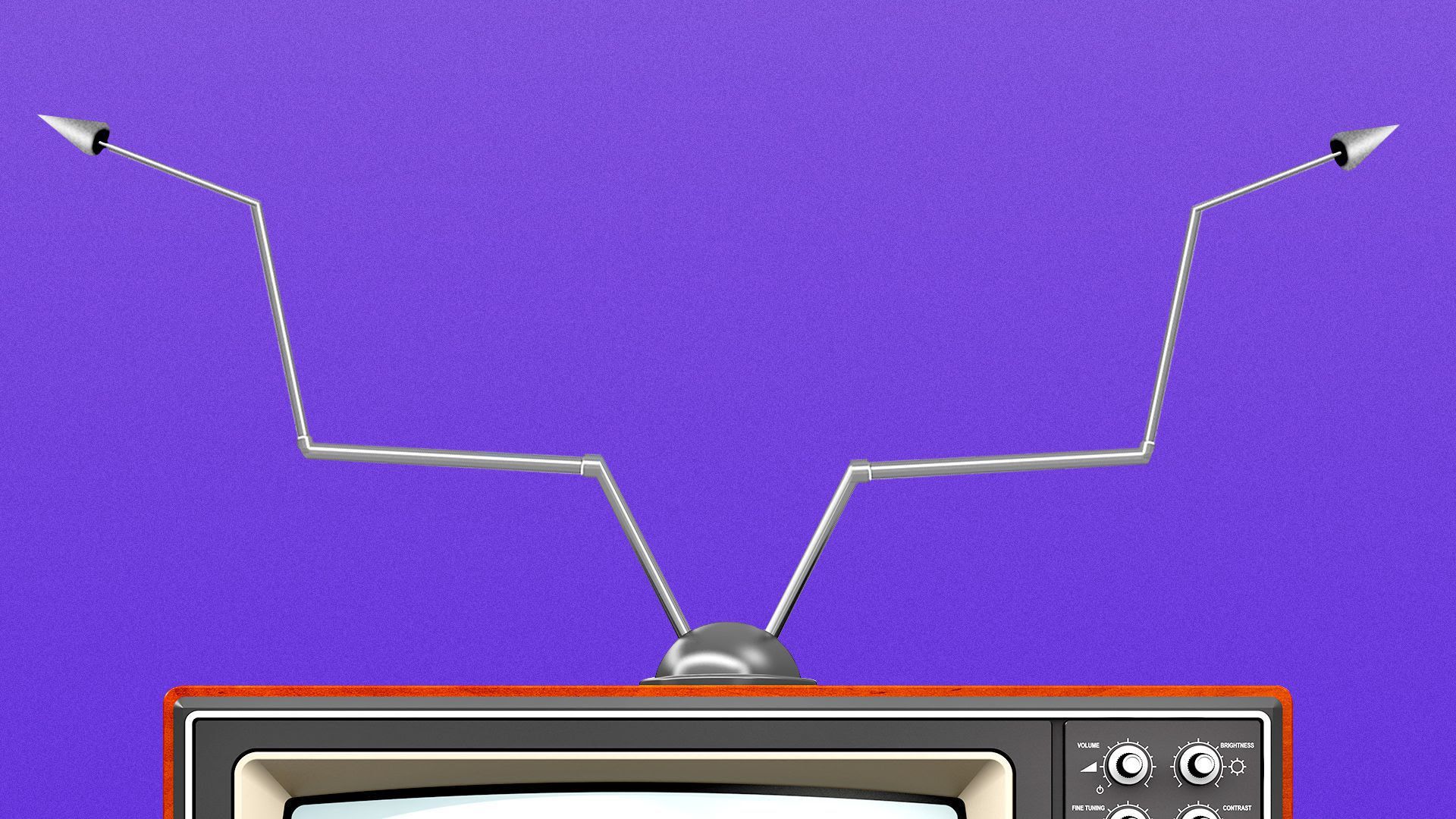 Last year was the worst in history for cord-cutting, according to a new analysis out Tuesday from MoffettNathanson.
The state of play: Pay-TV lost 6 million subscribing households in 2020, "with total subscriptions falling by 7.3% over the course of the year, and with penetration dropping to a level not seen in nearly thirty years."
The big picture: A culmination of events over the past week signals that traditional TV is on its last legs.
Cable operators are ditching cable. Altice USA CEO Dexter Goei said in a CNBC interview that "it's just a question of time" until cable's ultimate demise. Last week, AT&T agreed to a deal with private equity giant TPF to spin off its U.S. video business, including DirecTV.
Smart TV companies are booming: Smart TV maker Vizio said in its IPO filing that its SmartCast smart TV operating system has millions of users. Roku had its best year ever last year, posting a profit on record revenues.
Ad dollars are moving faster to digital: Roku is acquiring Nielsen's advanced TV advertising division as it works to help traditional television ad dollars migrate more quickly to streaming. Digital ad tech stocks like Trade Desk are booming thanks to a growing interest in targeted advertising on televisions.
The big picture: Advanced TV ad buying, or "audience-based" ad buying, only accounts for roughly 10% of the $70 billion TV advertising market today.
Go deeper