Microsoft sees its future in VR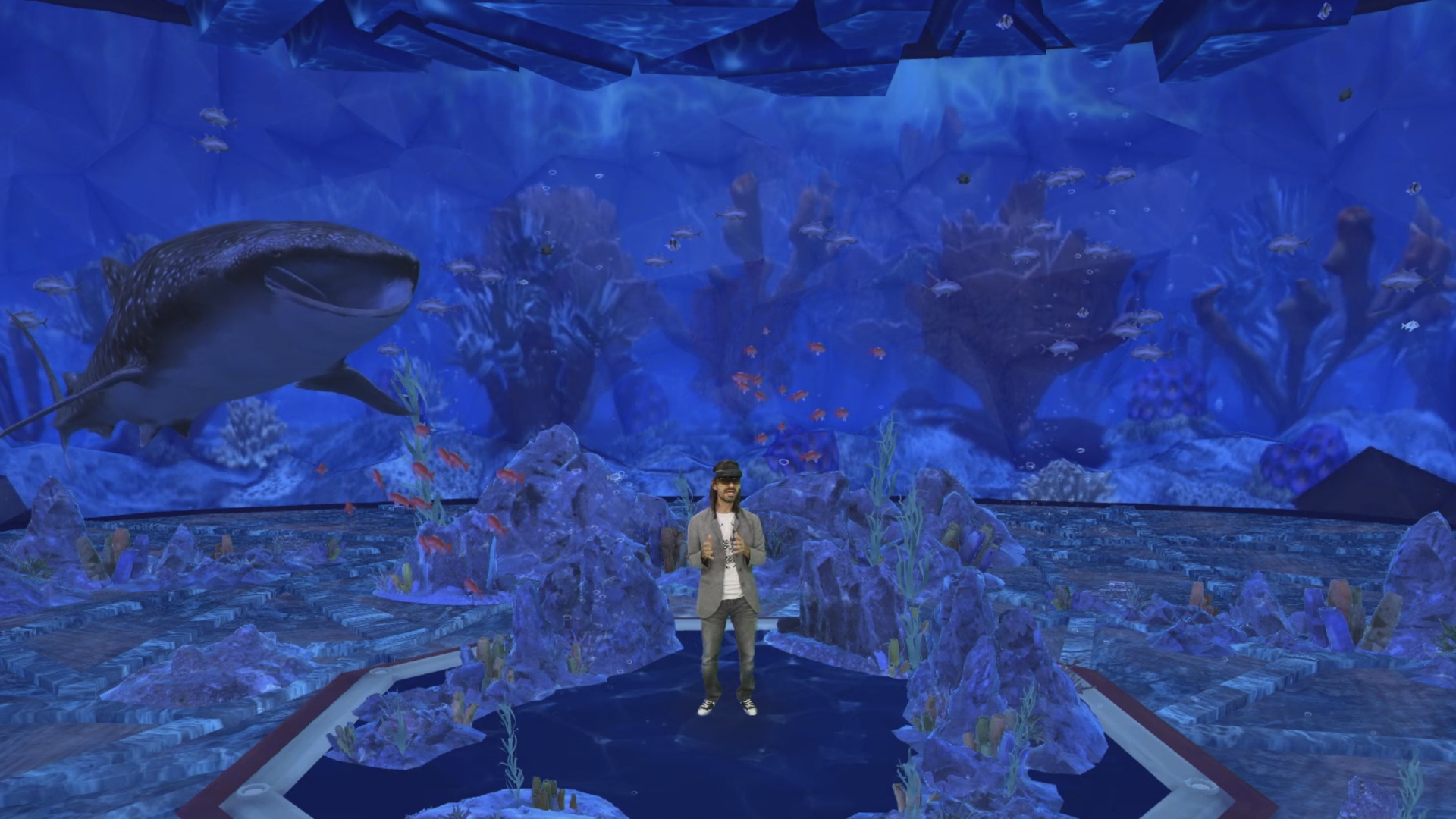 Microsoft is using its Ignite customer conference to highlight its commitment to mixed reality, announcing new cloud services for hosting virtual objects that can be shared across devices and delivering Tuesday's keynote speech from within its Altspace VR virtual world.
Why it matters: Mixed reality, including VR and AR, is widely seen as the next frontier of computing interfaces. Although Facebook's Oculus tends to get more attention, Microsoft has been steadily investing in both its Hololens headset as well as Windows Mixed Reality VR headsets from HP and others.
At Ignite, Microsoft announced Mesh, a mixed reality service powered by Azure that allows people in different places to meet in VR and share digital space as if they were next to one another. The company is showing this off at Ignite by having Alex Kipman, the technical fellow who leads Microsoft's VR efforts, appear on stage as a VR hologram.
"This has been the dream for mixed reality, the idea from the very beginning," Kipman said in a blog post. "You can actually feel like you're in the same place with someone sharing content or you can teleport from different mixed reality devices and be present with people even when you're not physically together."
Kipman's hologram is being joined on stage by director James Cameron and Niantic CEO John Hanke, who showed a proof-of-concept video of how Pokémon Go could look on an augmented reality headset, in this case Microsoft's Hololens 2.
Mesh is powered by Microsoft's cloud but the goal is for it to be a service that works on a wide range of devices, from headsets to PCs and smartphones.
Plus: Microsoft is making a range of other announcements across a wide swath of its businesses. Here are a couple that stand out.
A new $350 Azure Percept developer kit aimed at businesses wanting to experiment with machine learning contains an intelligent camera and software that helps the device perform more of the AI work locally. While that's key to avoiding having to store and process everything in the cloud, it also raises questions over what customers might do with the technology. Microsoft says its AI ethics policies will apply and said it is working with a handful of customers early to explore their concerns as well.
Microsoft Teams Connect: Microsoft is adding to its business team communications product the ability for people across different companies to have shared channels, aiming to catch up to a similar feature in Slack. Teams is also allowing the ability to conduct interactive webinars with up to 1,000 attendees and view-only broadcasts for up to 20,000 people.
Azure Arc is the company's strategy for allowing many of its cloud computing services to run in several different environments — the company's own cloud, other companies' clouds or even on a customer's own servers. Microsoft is expanding Arc today to include machine learning and other services previously only available from Microsoft's own cloud.
Go deeper: Microsoft Mesh feels like the virtual future of Microsoft Teams meetings (The Verge)
Go deeper