Scoop: Wall Street titan joins Kerry's climate shop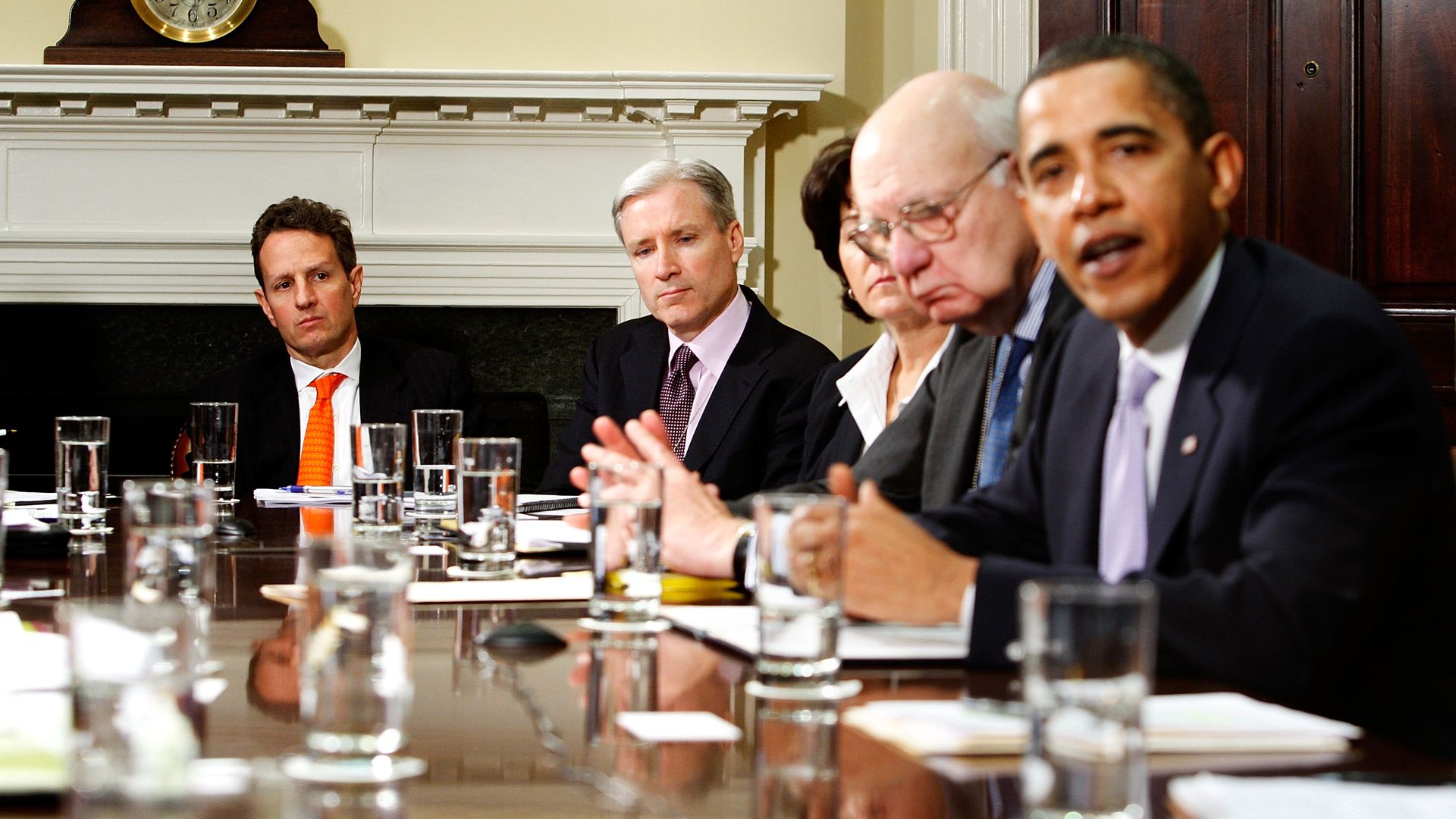 Mark Gallogly, a Wall Street veteran and big-dollar Democratic donor, is joining John Kerry's international climate team, people familiar with the matter tell Axios.
Why it matters: Hiring someone with Gallogly's experience is an indication Kerry plans to leverage markets and investing strategies to address climate change. Gallogly is the highest-profile New York investor to sign on to the Biden administration.
The big picture: "We need to be working hand in hand with the private and public sector to provide the finance, which will be critical — finance in the trillions — in order so that countries can do what they have to do," Kerry, special envoy for climate change, told the Munich Security Conference.
Gallogly will focus on outreach to the business community. His job doesn't require Senate confirmation.
The State Department is still organizing Kerry's office and declined to confirm the hiring. "We hope to be able to share more details soon, once we have consulted with Congress," a spokesperson said.
Gallogly co-founded Centerbridge Partners, a private equity firm, after spending 16 years at Blackstone, a private equity firm.
Since retiring in December, he has been focused on his family investment office, with an interest in climate solutions.
During the Obama administration, Gallogly served on the Council on Jobs and Competitiveness and the President's Economic Recovery Advisory Board.
While other Biden officials, like Brian Deese, the director of National Economic Council, and Wally Adeyemo, nominee for deputy treasury secretary, both did stints at Blackrock, the world's largest asset management firm, they are more creatures of Washington than Wall Street.
Gallogly made his mark, and his money, in finance.
Go deeper: A longtime Democratic donor, Gallogly initially supported Beto O'Rourke for president but signed on to the Biden campaign last summer.
He and his wife, Lise Strickler, were co-hosts for a June 18 virtual Biden fundraiser called "Climate Leaders for Biden." They raised more than $4.4 million.
"We have just nine years to prevent the worse consequences of climate change," Biden said at the fundraiser. "To me, climate is personal. It's urgent, it's a top priority."
Go deeper