Sen. Elizabeth Warren introduces "ultra-millionaire" wealth tax bill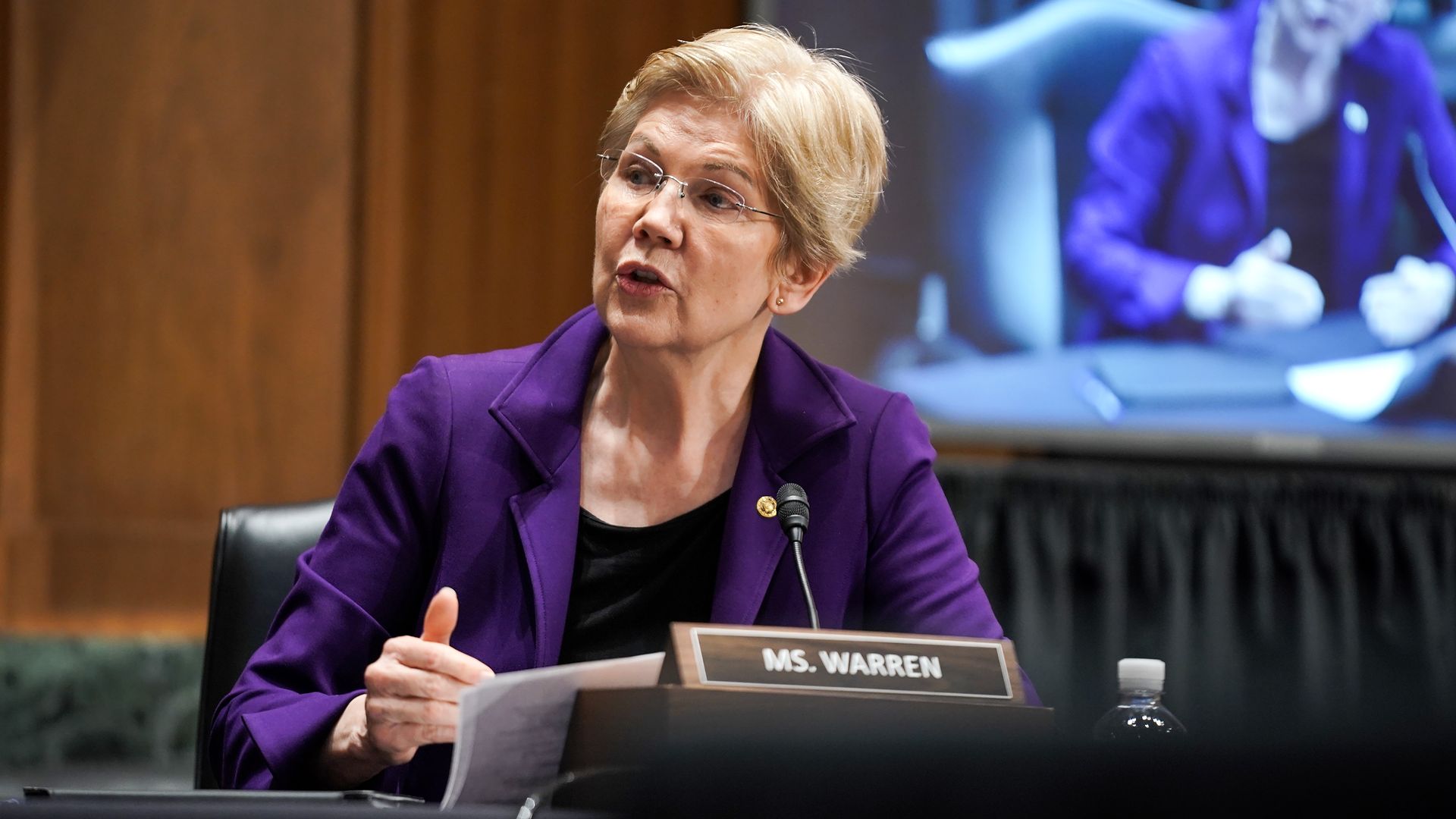 Sen. Elizabeth Warren (D-Mass.) on Monday introduced a bill in the Senate that would impose a new tax on the assets of America's wealthiest individuals.
Why it matters: The plan, which Warren introduced along with Reps. Pramila Jayapal (D-Wash.) and Brendan Boyle (D-Pa.) is similar to a proposal that was the centerpiece of Warren's campaign for the presidency in 2020.
Warren, a new member of the Senate Finance Committee, has long sought a tax increase on millionaires and billionaires in the U.S.
By the numbers: The bill would levy a 2% tax for people with a net worth between $50 million and $1 billion. Taxpayers with assets worth over $1 billion would be subject to a 3% tax.
The tax would not apply to people whose net worth is below $50 million.
The bill's sponsors estimate that it would raise $2.75 trillion in tax revenue over a ten-year period.
What they're saying: "The ultra-rich and powerful have rigged the rules in their favor so much that the top 0.1% pay a lower effective tax rate than the bottom 99%, and billionaire wealth is 40% higher than before the COVID crisis began," Warren stated in a news release.
"A wealth tax is popular among voters on both sides for good reason: because they understand the system is rigged to benefit the wealthy and large corporations."
Where it stands: The measure is likely to fare better in the Democratically-controlled House than in the 50-50 Senate, where bills often need to receive 60 votes.
Go deeper: What to know about Warren's 2020 wealth tax proposal
Go deeper