Roku to acquire Nielsen's advanced TV advertising division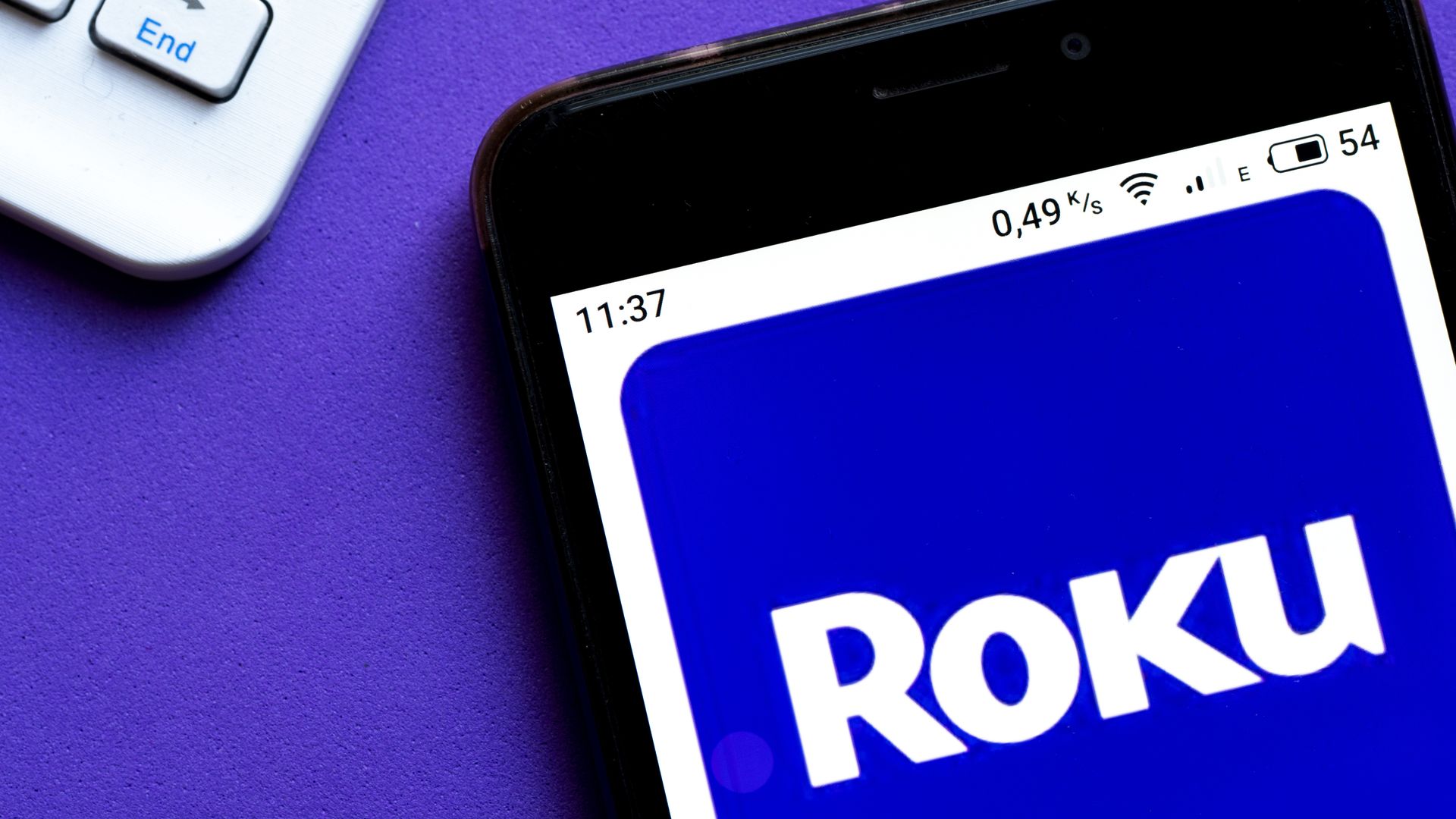 Roku on Monday announced that it is acquiring Nielsen's advanced TV advertising division as it works to help traditional television ad dollars migrate more quickly to streaming.
Why it matters: The deal will give Roku, the top smart TV operating system in the U.S., access to the technology it needs to help grow the digital TV advertising landscape broadly.
Catch up quick: While most people think of Roku as a smart TV hardware provider, the company actually makes the bulk of its money off of the operating system that runs on its devices.
The company said it made $1.2 billion in "platform" (operating system) revenue last year, driven largely by ad sales on the Roku Channel, its free ad-supported news and entertainment network.
Digital TV ads are typically found on streaming services. But increasingly, because so many people in America use smart TVs to also watch live TV broadcasts, smart TV operators like Roku are trying to insert digital TV ads into linear TV broadcasts, where most TV programming dollars are still transacted.
This adoption has moved slowly, because the providers of such advanced TV advertising technologies, like Nielsen, haven't had access to smart devices at the scale that an internet TV software provider like Roku has. (Roku as of this year has more than 50 million active accounts.)
Details: While deal terms are not being disclosed, executives from Nielsen and Roku tell Axios that about 100 people from Nielsen will join Roku once the transaction has closed.
In acquiring Nielsen's advanced TV ad business, Roku will own Nielsen's video automatic content recognition (ACR) system, an opt-in recognition technology that helps it evaluate what ad is currently running on live TV so that it can be replaced with a more personalized digital ad instead.
It will also acquire Nielsen's dynamic ad insertion (DAI) technologies, which replaces linear TV ads with personalized digital ads. This will allow Roku to partner with programmers to convert more TV ads over to digital.
"This is in many ways for Roku an expansion of the path we've already been on in bringing forward more advanced TV advertising," says Scott Rosenberg, the SVP and GM of the Platform Business at Roku. "It's been embedded in our TVs for years now."
The deal also includes a newly-formed partnership with Nielsen and Roku to integrate Nielsen's ad and content measurement products into the Roku platform.
Nielsen has been using Roku's data since 2015 to help it more accurately measure ads and content on smart TVs.
The partnership means that the two companies will work together more closely to help verify Nielsen's data for content consumption across smart TVs, but it doesn't mean that Roku will have a say in ad or content ratings, according to Nielsen.
"We will remain an independent measurement company that is a strategic partner with the largest OTT platform," says Sean Cohan, Nielsen Global Media's chief growth officer and president of International.
Be smart: Nielsen is trying to focus on what's long been its core focus: media measurement. The partnership gives Nielsen additional scale there, with access to over 100 million internet-connected TV devices, up from 55 million.
Last year, Nielsen debuted a new effort called Nielsen ONE, a program that aims to modernize its tech to create a single, cross-media measurement standard.
"We think they're well positioned to grow the business and we are well positioned to measure the business," says Cohan."Our expanded partnership allows us to together shape the future of media and TV measurement."
The big picture: Advanced TV ad buying, or "audience-based" ad buying, while growing, is still a very small portion of overall TV ad-buying. Collectively, "audience-based" buying only accounts for roughly 10% of the $70 billion TV advertising market today.
The bottom line: "We view the deal with Nielsen as another step in expanding the breadth and variety of TV advertising we can help positively influence," says Rosenberg.
Go deeper