Bid to boost police oversight falls short, Tampa activists say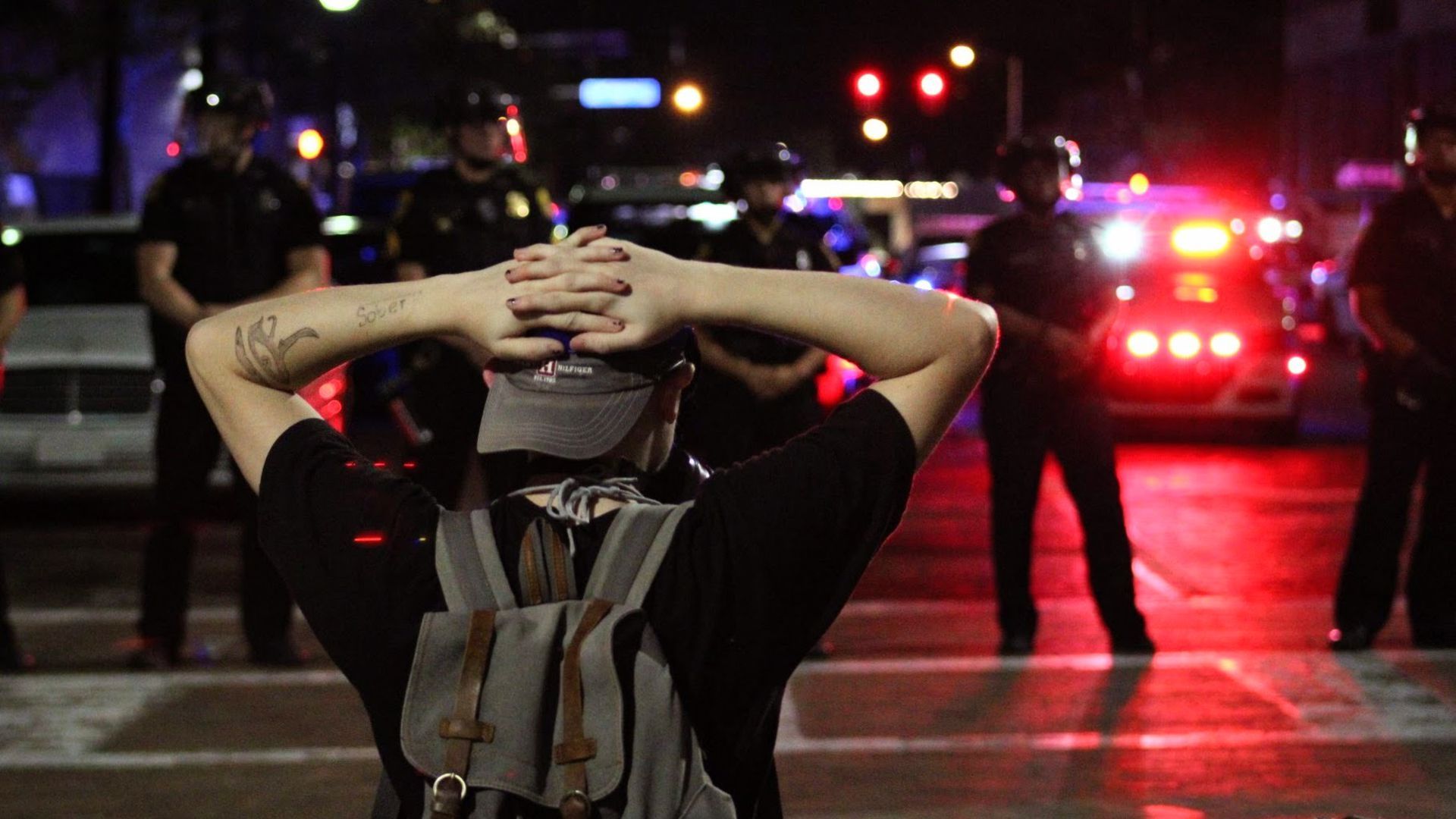 Criminal justice reform advocates with Tampa for Justice, the NAACP, and the Greater Tampa Chapter of the ACLU have called on the city council to strengthen the Citizen Review Board to build trust in local police oversight.
Driving the news: The city attorney has drafted an ordinance on this, and the city council will discuss in it a public workshop this morning.
Why it matters: Advocates have been battling with the mayor over the particulars of the board's independence, especially after the Black Lives Matter protests in the city last spring and summer.
Mayor Jane Castor has responded to those demands with proposed reforms, including more council power over appointments and allowing the board to play a role in police hires.
But activists say those don't go far enough.
They want the mayor to have even fewer board picks, and the city council more.
They also want subpoena power for the volunteer panel and independent attorneys and investigators.
The city attorney's draft ordinance appears to have ignored requests from the ACLU and others to grant the board more independence from the mayor, the Tampa Bay Times reports.
Between the lines:
The draft ordinance continues to limit the board's role to reviewing closed cases where discipline has already been imposed.
The city attorney would retain power to assign either an assistant or outside counsel in case of a conflict of interest.
The proposal doesn't include independent subpoena power or independent investigators for the board.
The Tampa police union and its allies contend that reformers' proposed changes to the Citizens Review Board would undermine the credibility of officers and lower their morale.
Go deeper