Sears stores find new life as COVID-19 vaccination sites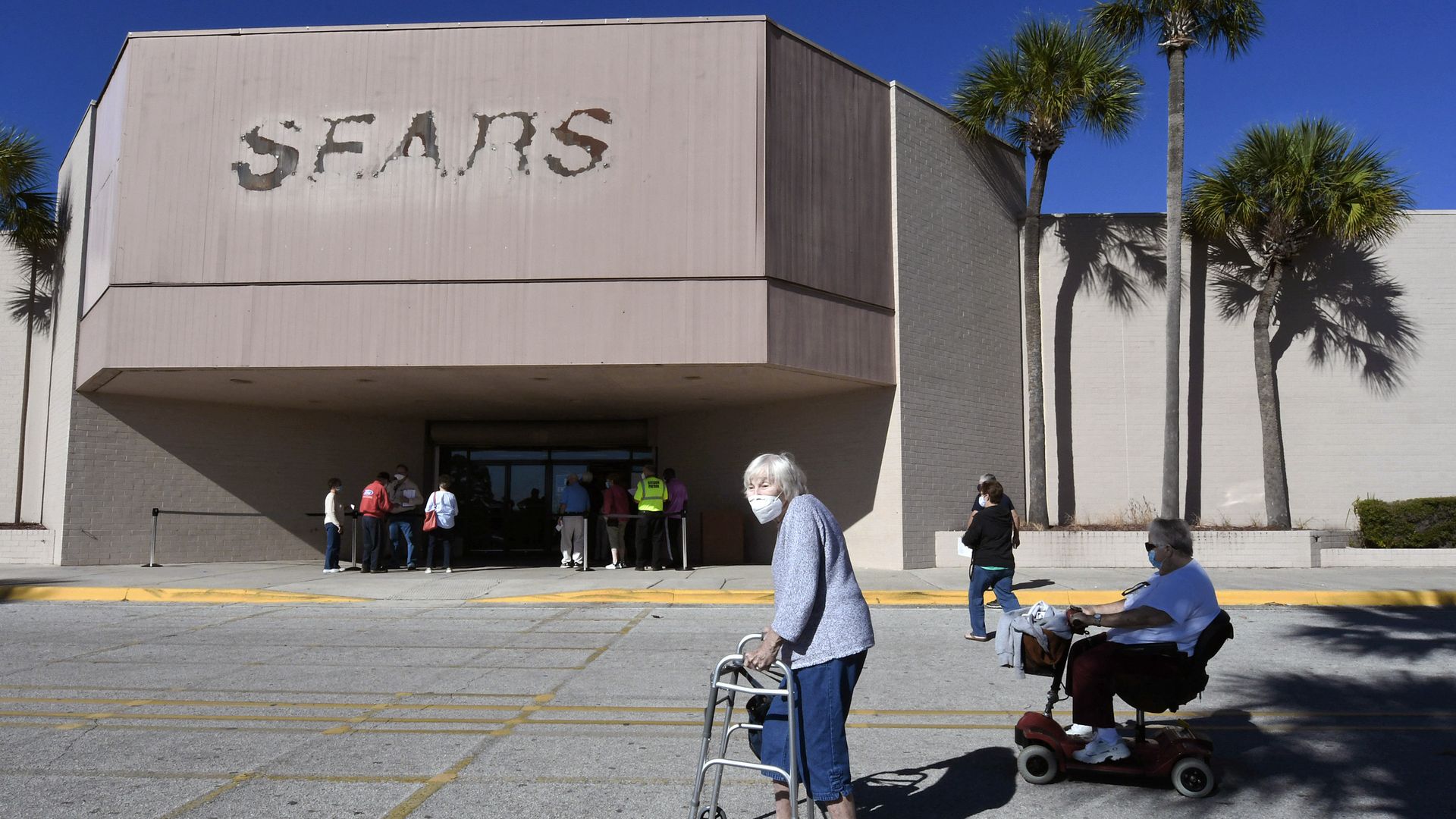 A number of abandoned Sears locations have gotten a second life as COVID-19 vaccination centers, converted from community blights to community saviors.
Why it matters: Empty department stores can be ideal locations for mass vaccinations, given their size, central location and available parking.
By the numbers: Sears had more than 3,500 physical stores in 2010, but its footprint will shrink to less than 200 by year-end.
Former Sears stores are being used for vaccinations in more than a dozen states, including in Arizona, Florida, Georgia, Minnesota and New Jersey.
History: Founded in 1892, Sears filed for Chapter 11 bankruptcy in 2018, exiting a year later with a different corporate structure and fewer stores.
Go deeper