How data and the pandemic have democratized the "high-performance lifestyle"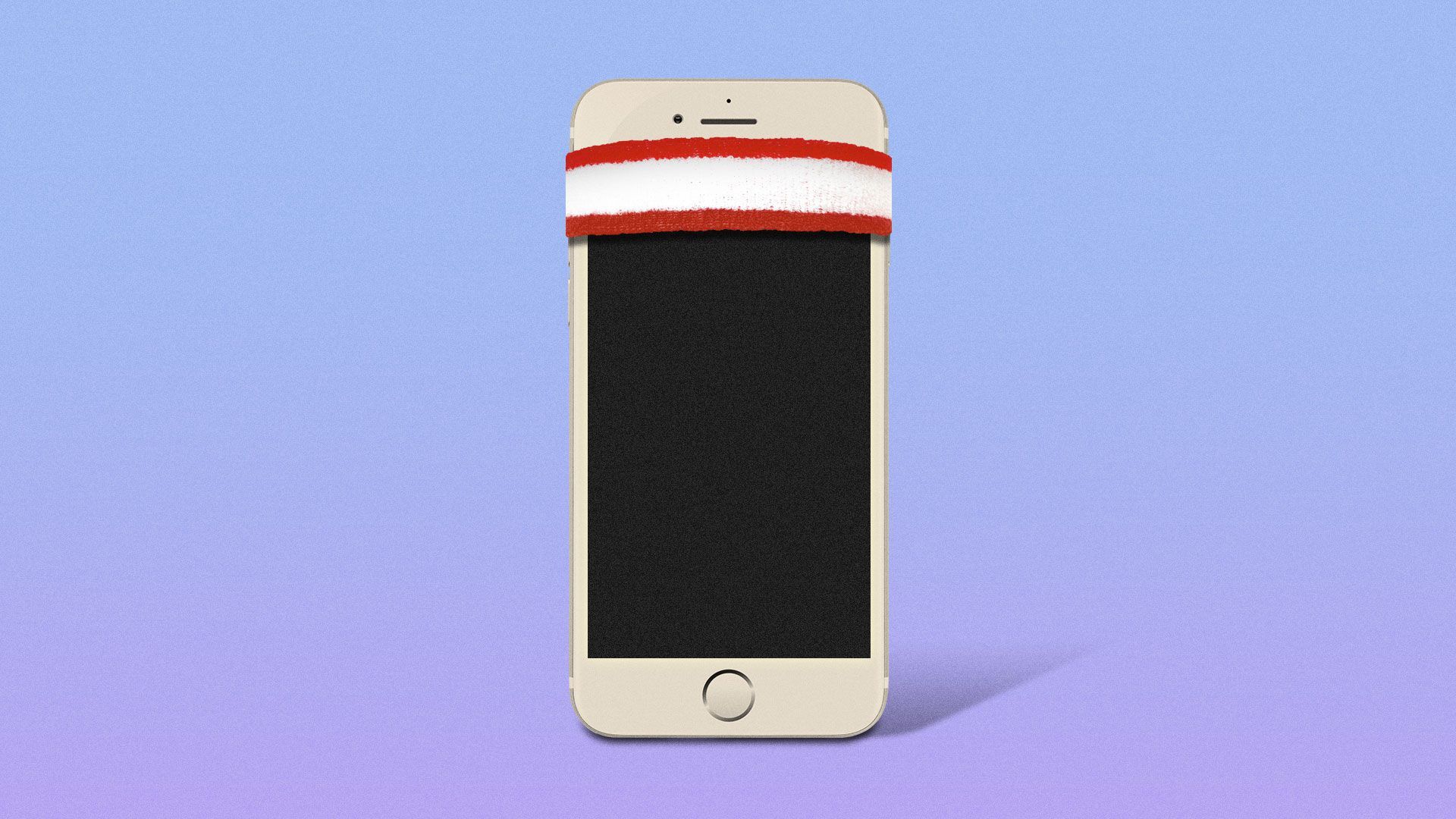 A new fitness and wellness vertical has emerged amid the pandemic. Dubbed the "high-performance lifestyle" (HPL), it combines physical health, mental health and technology.
Why it matters: HPL aims to track and optimize human performance. Athletes have been doing this for decades; now, thanks to data democratization, anyone can.
The state of play: From wearables and wellness apps to personalized nutrition and at-home gym equipment, HPL has given rise to a wide variety of products and services. Fitt Insider, which helped coin the term, breaks it down like this:
Fitness: After gyms closed in 2020, home fitness — which was already on the rise — exploded. Examples: Tonal, Peloton, Mirror, Strava.
Health trackers: What began as counting steps has now expanded to monitoring sleep, recovery, heart rate and more. Examples: WHOOP, Oura Ring, Apple Watch.
Nutrition: The keto diet is popular with high-performers, and demand for personalized nutrition is gaining traction quickly. Examples: Athletic Greens, Bulletproof.
Recovery/Sleep: There are now beds designed to optimize sleep, and the number of companies making recovery equipment grows by the day. Example: Hyperice, Eight Sleep ("the first sleep fitness company").
Mental health: The mental health conversation accelerated in 2020, as we experienced death, isolation and more. Examples: Calm (partnered with LeBron James), Talkspace (partnered with Michael Phelps).
Between the lines: Professional athletes have played a key role in HPL's acceleration by promoting products and living the lifestyle themselves. Our sports superheroes used to be "strong" or "fast." Now, they're "healthy."
"10 years ago, the trend was 'Can you exercise more. Can you put more stress on your body.' The pendulum was just fully on the side of 'more is more.'" says WHOOP founder and CEO Will Ahmed.
"Our point of view back then was that sleep and recovery might actually be the missing piece. And that was a somewhat contrarian view at the time. But 10 years later, it's front and center."
"You've got a 43-year-old winning the Super Bowl because he takes insanely good care of his body. That's the new story in sports."
The big picture: Digital fitness investment surged during the pandemic as consumers placed a greater emphasis on their health and lockdowns created new daily routines. Public companies like Peloton saw their valuations skyrocket, while countless new players emerged.
"With the pandemic, there was this willingness to experiment with new products," says Chloe Steinberg, partner at Sapphire Sport, an investor in Tonal.
"Now, these companies need to figure out how to uniquely tap into what motivates consumers. For some people, that's community. Some want data. Others just want entertainment."
"It's really important to note that gyms are not dead. We're in such an obsessive era of connected fitness, but the future is going to be a combination of physical and digital."
What's next: Corporate America has taken notice, and an increasing number of companies are now offering HPL-related benefits — both as a recruiting tactic and as a way to improve work performance.
"HPL is becoming a part of the benefits package. ... That's really going to power companies from a revenue standpoint and create bigger players in the space."
— Steinberg
Go deeper