Sen. Bennet says public health investment needed to prepare for additional pandemics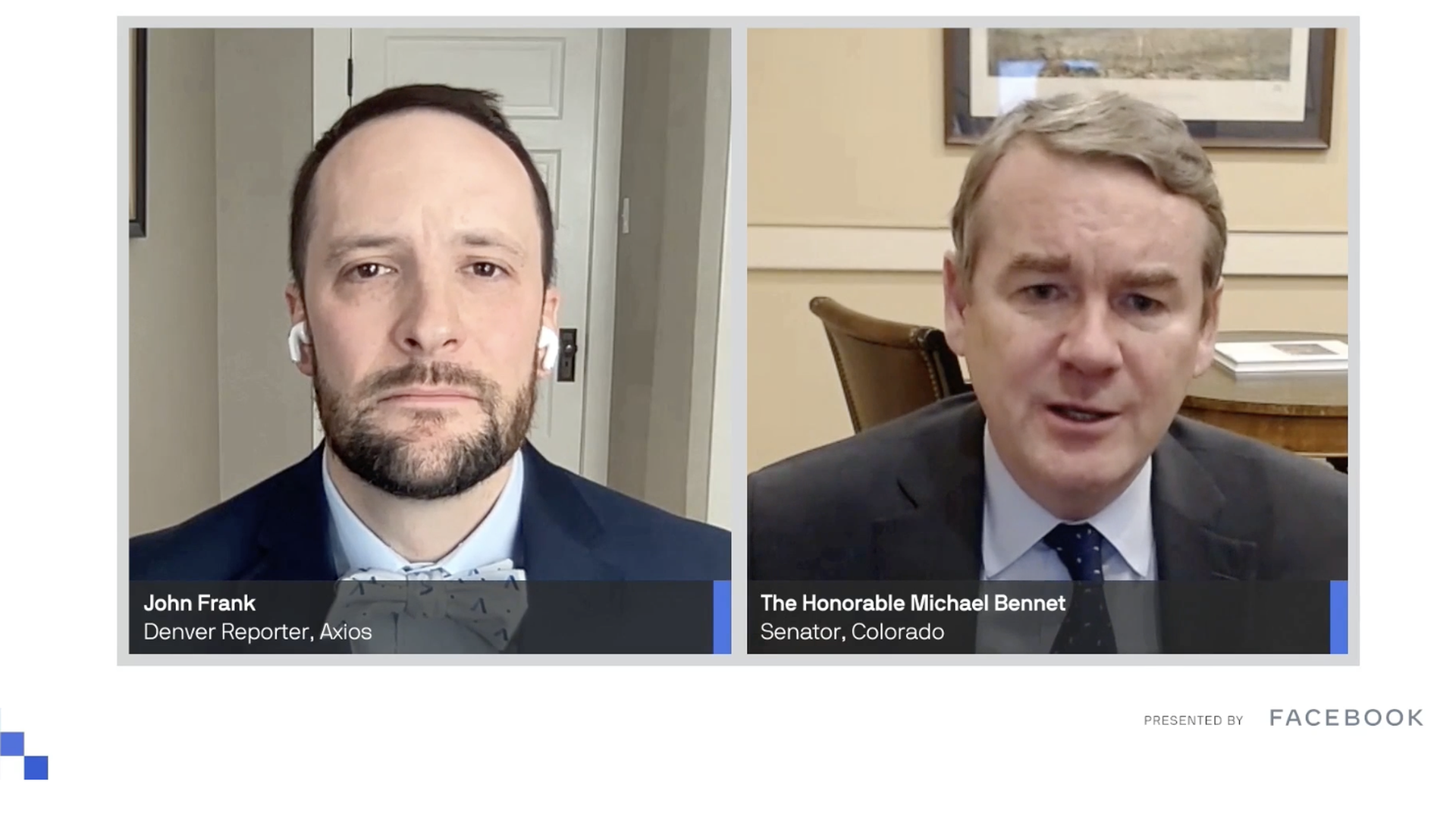 The U.S. was unprepared for the coronavirus pandemic, and it will not be ready for the next pandemic if it does not invest in public health infrastructure, Sen. Michael Bennet (D-Colo.) said at an Axios event on Thursday.
Why it matters: Bennet said President Biden's $1.9 trillion coronavirus relief plan is not only needed to pull the country out of the coronavirus pandemic but also to prepare it for new pandemics — and that preparation could include a public health care option in the future.
What they're saying: "One of the things that we have realized is that — I'm sad to say this — but the United States was not well prepared to deal with this pandemic, and we won't be well prepared to deal with the next one unless we begin to invest in our public health infrastructure again," Bennet said.
"[Biden's plan] not meant to be a federal intervention from the top down, but to support people at the local level that are doing everything they can to combat this virus."
"We should have done this months and months, months ago, but the Trump administration, of course, refused to believe there was a national strategy that was required here. And clearly there is one."
The big picture: Bennet added that the coronavirus pandemic has highlighted the need for a public health insurance option under the Affordable Care Act.
Bennet and Sen. Tim Kaine (D-Va.) reintroduced a public health insurance option bill, dubbed "Medicare-X," according to CBS.
"We should have had a public option in the original Obamacare bill, and we just never did it. I mean, we couldn't do it at the time," Bennet said. "I don't think there was as much support then as there is today for universal health care today. I think there's enormous support for universal health care."
Watch the full event here.
Go deeper