Coinbase files to go public via direct listing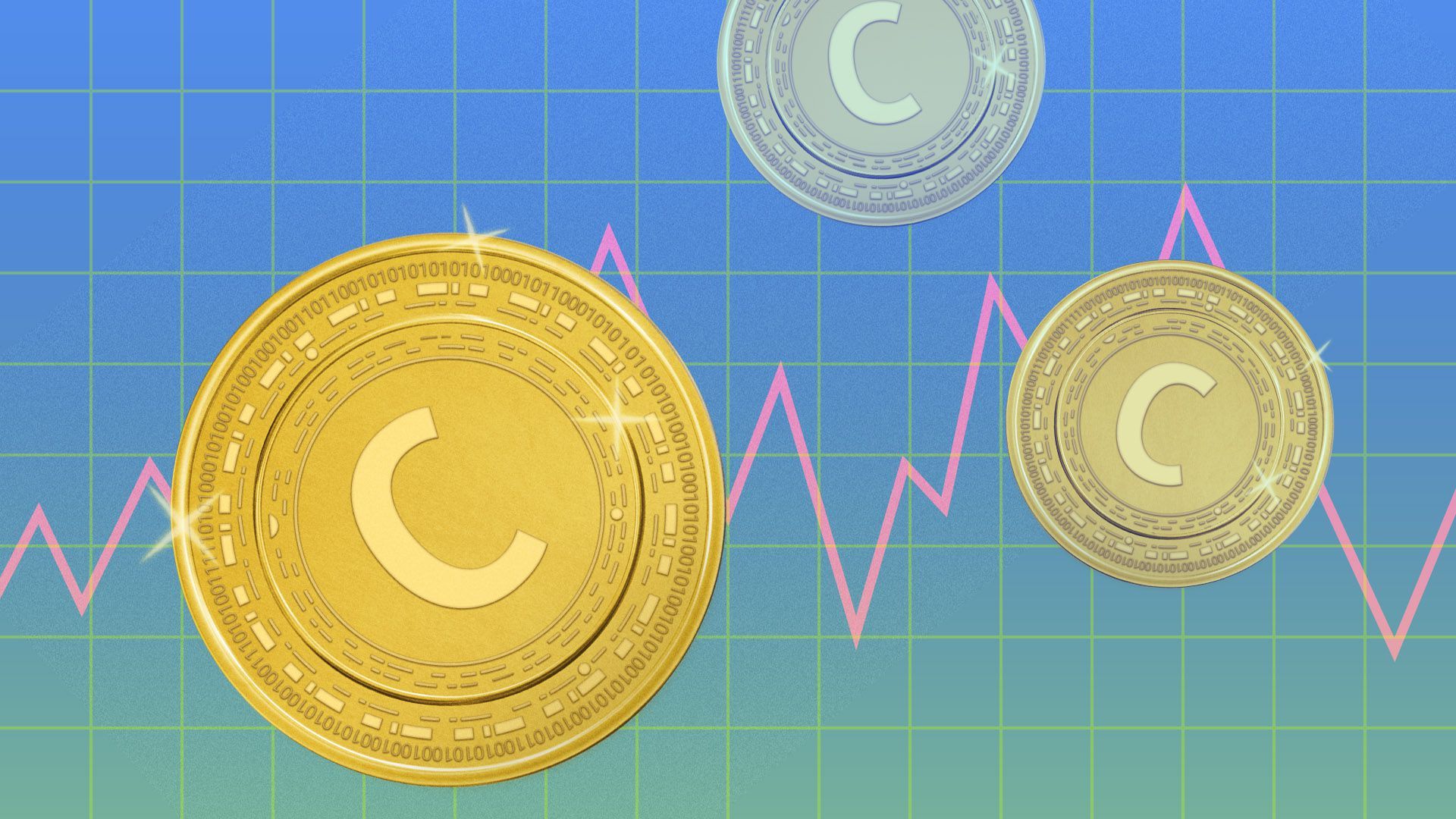 Cryptocurrency exchange Coinbase on Thursday filed to go public via a direct listing. It includes a placeholder figure of $1 billion, but that's likely to change.
Why it matters: Coinbase could go public at a higher initial valuation than any other U.S. tech company since Facebook.
It was recently valued at over $100 billion via the latest in a series of secondary share sales, which were partially designed to help the company determine a reference price for its direct listing.
But, but, but: The initial secondary share sale, held Jan. 29, valued Coinbase at only $54 billion. In other words, good luck to those trying to determine a valid reference price.
Financials: Coinbase reports $322 million of profits on $1.28 billion in revenue for 2020, compared to a $30 million net loss on $534 million in revenue for 2019. That's right, this one can claim a more legit unicorn title because it's actually profitable.
It has more than $1 billion of cash on hand, which helps explain why it feels no pressure to do a traditional IPO.
It claimed to have $90 billion of crypto assets on its platform as of year-end 2020, which represented an 11.1% share of the total crypto market. Around 70% of that was Bitcoin.
Coinbase has been working to increase its non-investing revenue, via storage, lending and other subscription products. That alt revenue more than doubled to $44 million last year, but that still represented just 3.5% of total 2020 revenue.
Investors: Coinbase raised around $525 million in VC funding, most recently in late 2018 at an $8 billion valuation. Its largest outside shareholders are Andreessen Horowitz, Union Square Ventures, Ribbit Capital and Tiger Global.
Risk factor: Congress, if it doesn't confirm Gary Gensler as SEC chair next month.
Gensler is on record as calling Bitcoin "a modern form of gold," which means he views it as an asset instead of a security. That's very important for Coinbase, given its stated opposition to trading securities and its reliance on Bitcoin.
Were Gensler's nomination to fail, it might take a bite out of crypto confidence.
Worth noting: The company claims 2.8 million monthly transacting users, and a total of 43 million verified users.
The bottom line: Coinbase going public should help further legitimize the crypto industry, particularly among institutional investors.
Go deeper: Coinbase valued above $100 billion
Clarification: An earlier version of this story said the float would be $1 billion, rather than specifying that it's a placeholder figure.
Go deeper