California wildfire victims sue former PG&E executives for alleged neglect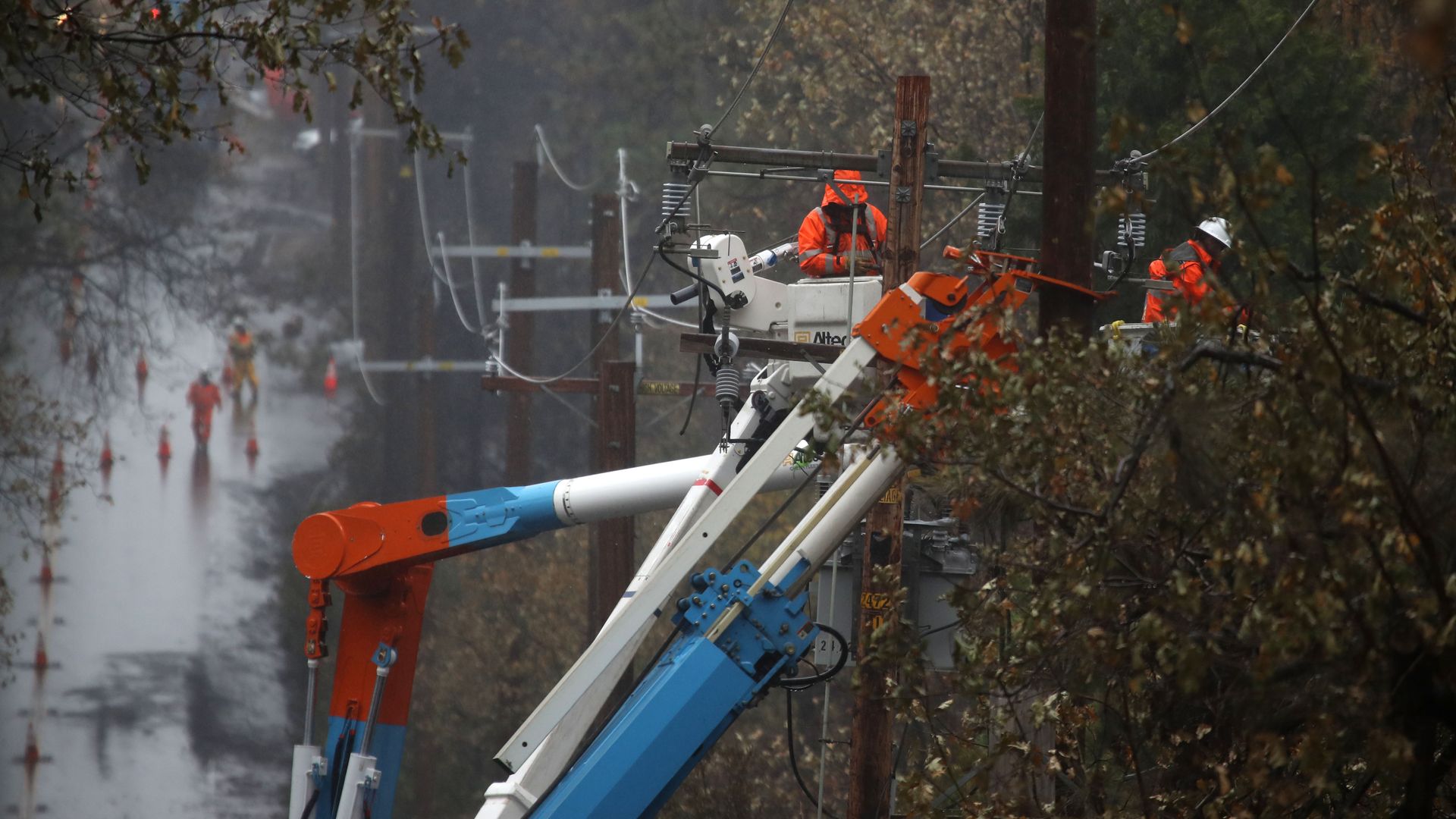 A trust representing over 80,000 victims of deadly Northern California wildfires ignited by Pacific Gas and Electric's (PG&E) electrical grid filed a lawsuit Wednesday against almost two dozen of its former executives for alleged neglect.
Why it matters: The suit, filed in the San Francisco Superior Court, accuses them of "dereliction of duty" by allegedly failing to ensure the equipment would not kill people.
If successful, the suit could ease a billion-dollar shortfall the Fire Victim Trust is facing due to half of a promised settlement consisting of PG&E stock that's now "worth less than what was hoped for when the deal was struck toward the end of 2019," AP notes.
The big picture: The trust retained the right to bring a suit as part of the $13.5 billion settlement reached between the fire victims and PG&E, as the company was facing bankruptcy. It gained bankruptcy approval last June.
The lawsuit concerns the catastrophic 2017 North Bay Fires and the 2018 Camp Fire.
PG&E pleaded guilty in 2018 to 84 counts of involuntary manslaughter for those California residents killed in the Camp Fire.
The suit seeks to "tap into the $200 million to $400 million in liability insurance that PG&E secured for the former executives and board members," case lawyer Frank Pitre told AP.
What they're saying: John Trotter, the trustee overseeing the earlier settlement, said in a statement those named in the suit "had the responsibility to customers, employees, shareholders, and the public to ensure that safety was one of PG&E's highest priorities."
"They had the power to do so," he added. "Yet they failed, at enormous financial cost to the company and indescribable cost to entire Northern California communities."
The other side: Per AP, PG&E said in response to the suit, "We remain focused on reducing wildfire risk across our service area and making our electric system more resilient to the climate-driven challenges we all face in California."
Read the complaint, via DocumentCloud:
Go deeper