Apple, Qualtrics founder provide funding for LGBTQ youth effort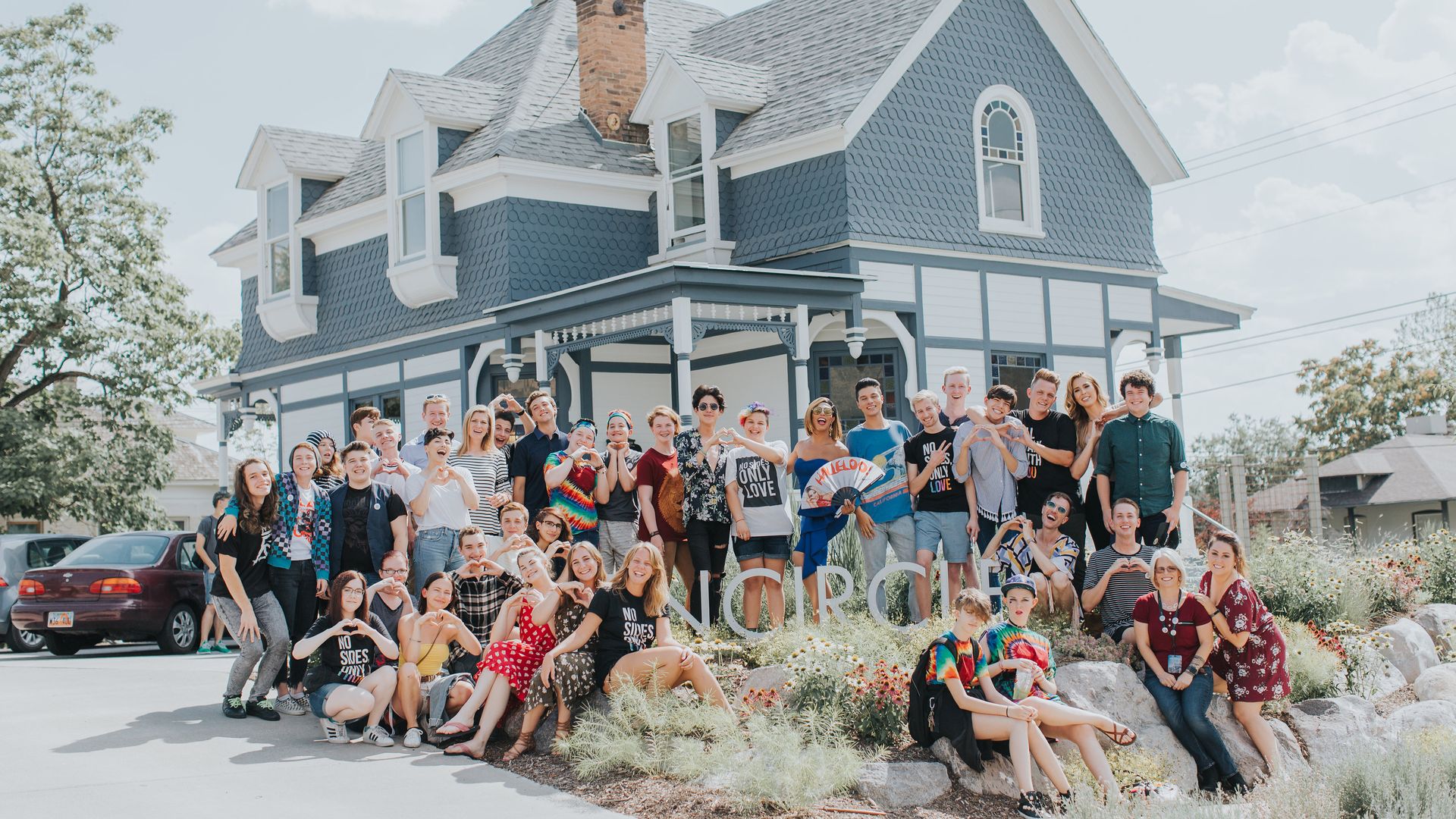 Encircle, a Provo, Utah nonprofit that offers services to LGBTQ youth in the state, will expand to three more Western states thanks to an influx of funding from Apple and Ryan Smith, executive chairman of Qualtrics and owner of the Utah Jazz.
Why it matters: LGBTQ youth remain at high risk for homelessness and suicide, despite broad shifts in societal attitudes.
Encircle has houses in Provo and Salt Lake City that offer a range of services, including drop-in activities, support groups and one-on-one mental health services. Smith told reporters that the agency had proven its model and it is time to take the effort nationwide."Our LGBTQ youth are struggling and they are struggling around the world," Smith told reporters. "The data is pretty gloomy when it comes to mental health and suicides."
Details: Smith and his wife are donating $2 million, while Apple is providing $1 million along with technology products.
Also providing funding for the expansion is Imagine Dragons' Dan Reynolds and his wife, musician Aja Volkman.
With the new funding, the organization plans to open eight new centers in Utah, Nevada, Idaho and Arizona, including one at Reynolds' childhood home in Las Vegas.
Between the lines: The pandemic has both increased the need for Encircle's services and forced the agency to move its work online, though some in-person services have started to resume. School shutdowns have also cut off many LGBTQ youth from their peers.
Correction: A previous version of this story incorrectly referred to Smith as CEO of Qualtrics. He is founder and executive chairman.
Go deeper