Facebook strikes last-minute deal with Australia around news content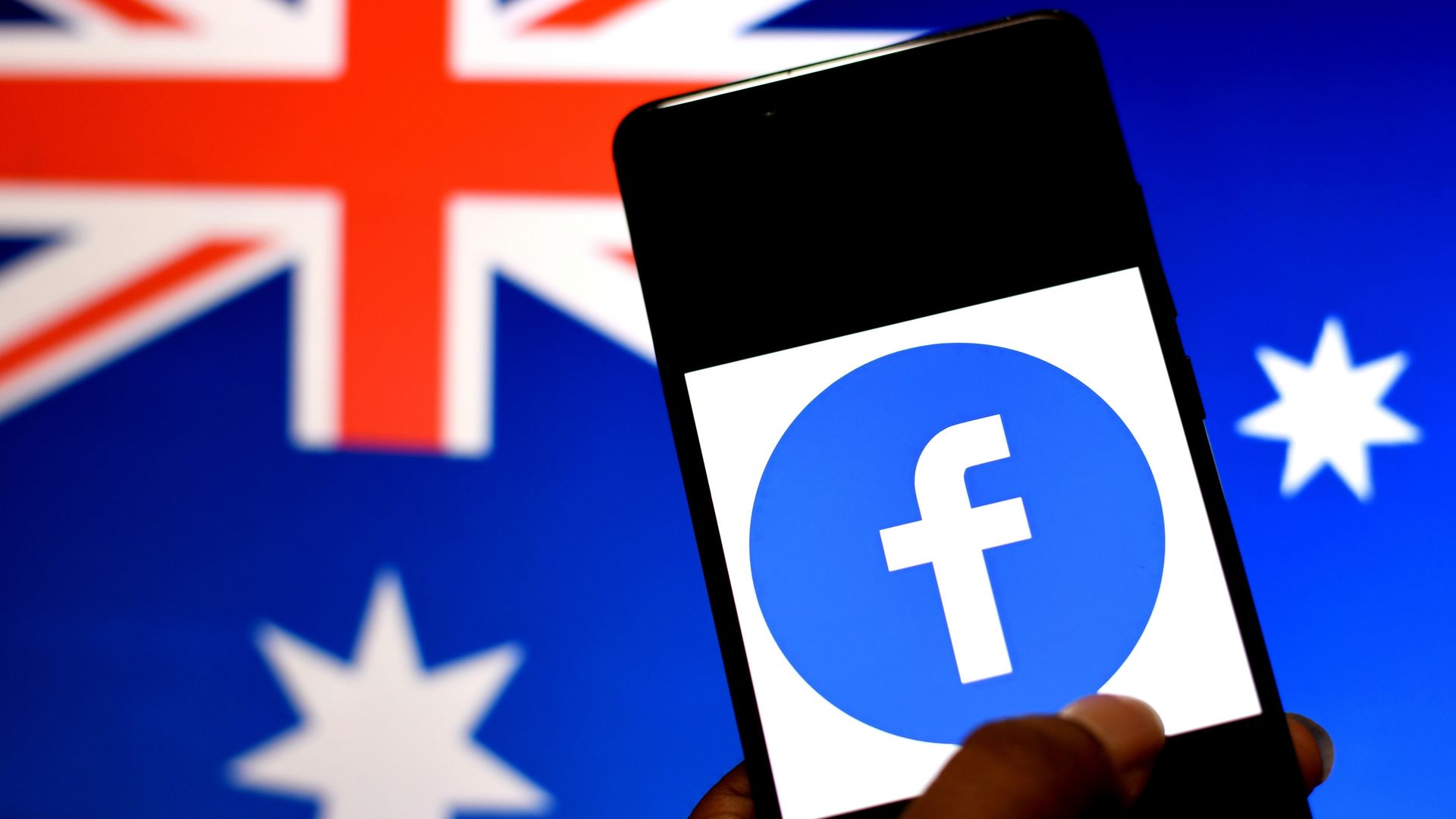 Facebook on Monday said it had struck a deal with Australian lawmakers to pay local publishers for their news content, after the government finally agreed to change some of the terms within its new media code.
Why it matters: The agreement ends Facebook's temporary ban on sharing news links on its platform in the country. Data showed that the link-sharing ban caused news traffic to plummet in the region.
It also ends Facebook's global ban on users' sharing links to Australian news publishers.
Catch up quick: Facebook's decision to stop link-sharing was made in response to a new law that would have forced Google and Facebook to pay Australian news publishers for content, including headlines and links, with terms set by a third party, if they weren't able to come up with payout agreements with local publishers themselves.
Google struck last-minute payout deals with big Australian publishers last week so that it wouldn't have to skirt the law and pull Google Search from the country. Facebook did not.
The law was intended to benefit publishers, but the impact of Facebook's link ban showed the power the tech giants have over publishers, who lost a large volume of traffic during the confrontation.
On Monday, the government released four amendments to the media code. The amendments basically say that the new code, which is still expected to pass, may not apply to Facebook if it can broker enough deals with publishers.
If Facebook can prove it is striking deals, it will buy itself another month to strike more deals.
Be smart: Facebook took particular issue with a baseball-style arbitration clause in Australia's new media code, which would see a government-appointed panel set the payout rate if the parties can't reach a deal.
Sources told Axios that the tech giant was worried that involving third-party arbitrators could help publishers successfully make unreasonable demands.
Facebook on Monday suggested that the Australian government changed this part of the law to instead allow Facebook to strike deals with publishers it chooses on its own terms. The government essentially gave Facebook more time to broker deals with publishers before the law takes effect.
What they're saying: "After further discussions with the Australian government, we have come to an agreement that will allow us to support the publishers we choose to, including small and local publishers," said Campbell Brown, Facebook's VP of news.
"We're restoring news on Facebook in Australia in the coming days," she said.
"Australian government has offered extraordinary diplomacy so that Facebook can attempt to save face through a few incidental amendments," says Jason Kint, CEO of Digital Content Next.
"The law is still the law, it's still set to pass and journalism still wins. Now Facebook has to contend with the rest of the world that has been watching carefully," he added.
"We're thrilled the law is moving forward," says Danielle Coffey, Senior Vice President and General Counsel for the News Media Alliance. "We're happy Facebook is coming to the table."
What to watch: The battle is Australia is being evaluated closely by government officials and news lobbyists around the world.
News Media Alliance CEO David Chavern notes that the law's passage will impact the group's lobbying strategy in the U.S. "We are getting a lot of calls about how to adopt the dispute resolution framework for mandatory negotiations from the code here in the U.S."
Chavern says the group doesn't see the four changes proposed by the Australian government yesterday as being significant. "There will be the passage of a mandatory bargaining code which is a first," he says.
What's next: Moving forward, Brown says that the Australian government has clarified that the tech giant "will retain the ability to decide if news appears on Facebook so that we won't automatically be subject to a forced negotiation."
"It's always been our intention to support journalism in Australia and around the world, and we'll continue to invest in news globally, and resist efforts by media conglomerates."
Go deeper: News traffic in Australia drops after Facebook link-sharing ban
Editor's note: This post is being updated as breaking news develops.
Go deeper