Scoop: Biden to use "more inclusive" immigration terms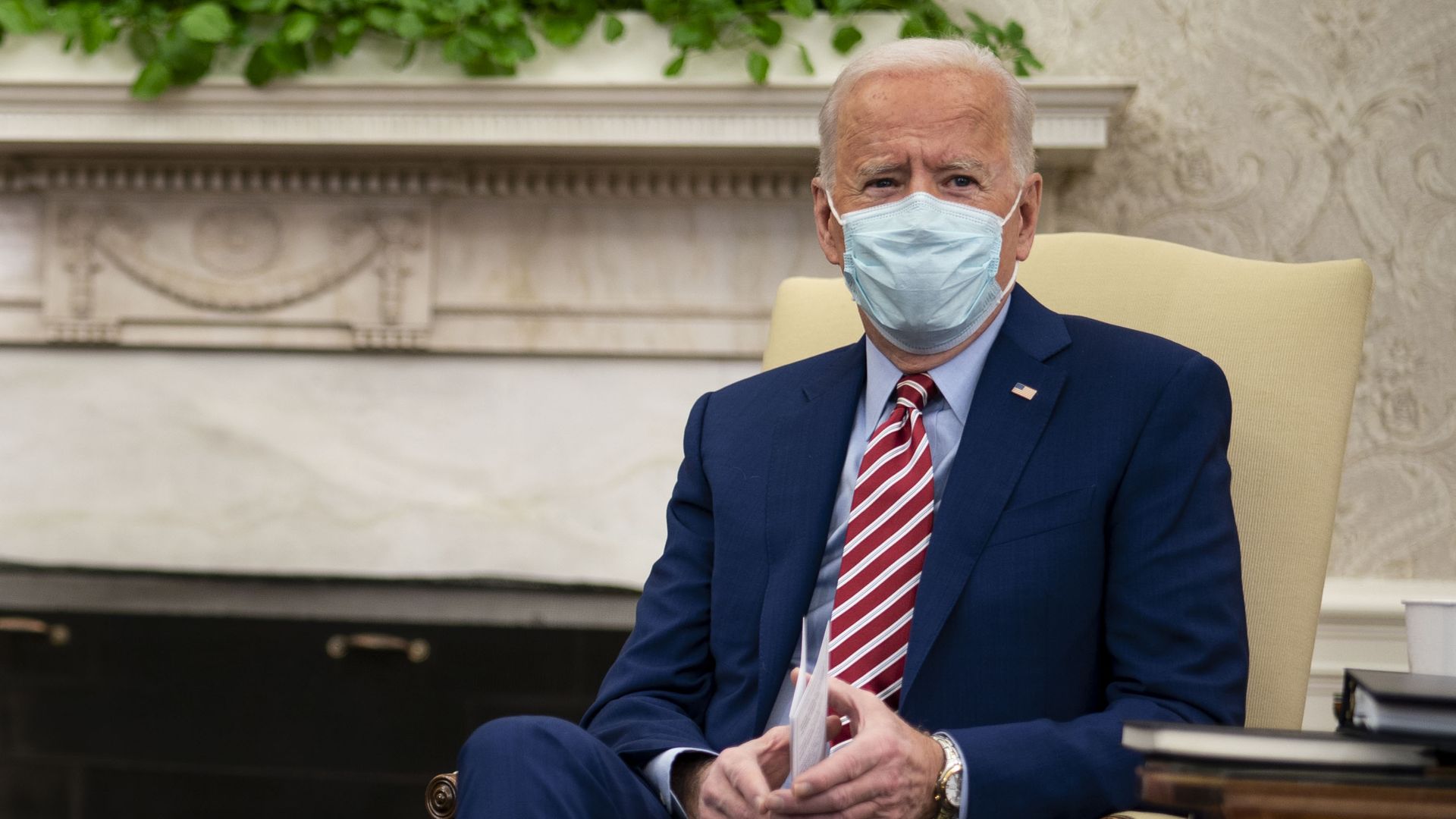 The Biden administration is urging officials to use more inclusive terms for immigrants, including replacing the word "alien" with "noncitizen," Axios has learned.
Why it matters: The Trump administration referred to unauthorized immigrants as "illegal aliens" and described border crossings as an "invasion." The new terms point to President Biden's more welcoming immigration stance overall.
According to an email sent Tuesday to U.S. Citizenship and Immigration Services officials, reviewed by Axios, acting director Tracy Renaud recently signed a memo encouraging the "more inclusive language in the agency's outreach efforts, internal documents and in overall communication with stakeholders, partners and the general public."
A DHS spokesperson did not immediately respond to calls and an email seeking comment.
Between the lines: Other changes include using "undocumented noncitizen" or "undocumented individual" rather than "illegal alien" and "integration or civic integration" instead of "assimilation."
Immigration advocates will likely applaud the changes.
Hardliners will not.
"By statute, 'alien' literally means a person not a U.S. citizen or national. That is not offensive, and neither is 'assimilation,'" said Robert Law, a former Trump administration official now working at the restrictionist Center for Immigration Studies.
Go deeper