Updated Jan 28, 2021 -

World
Biden reviews U.S. arms deals with Saudi Arabia and UAE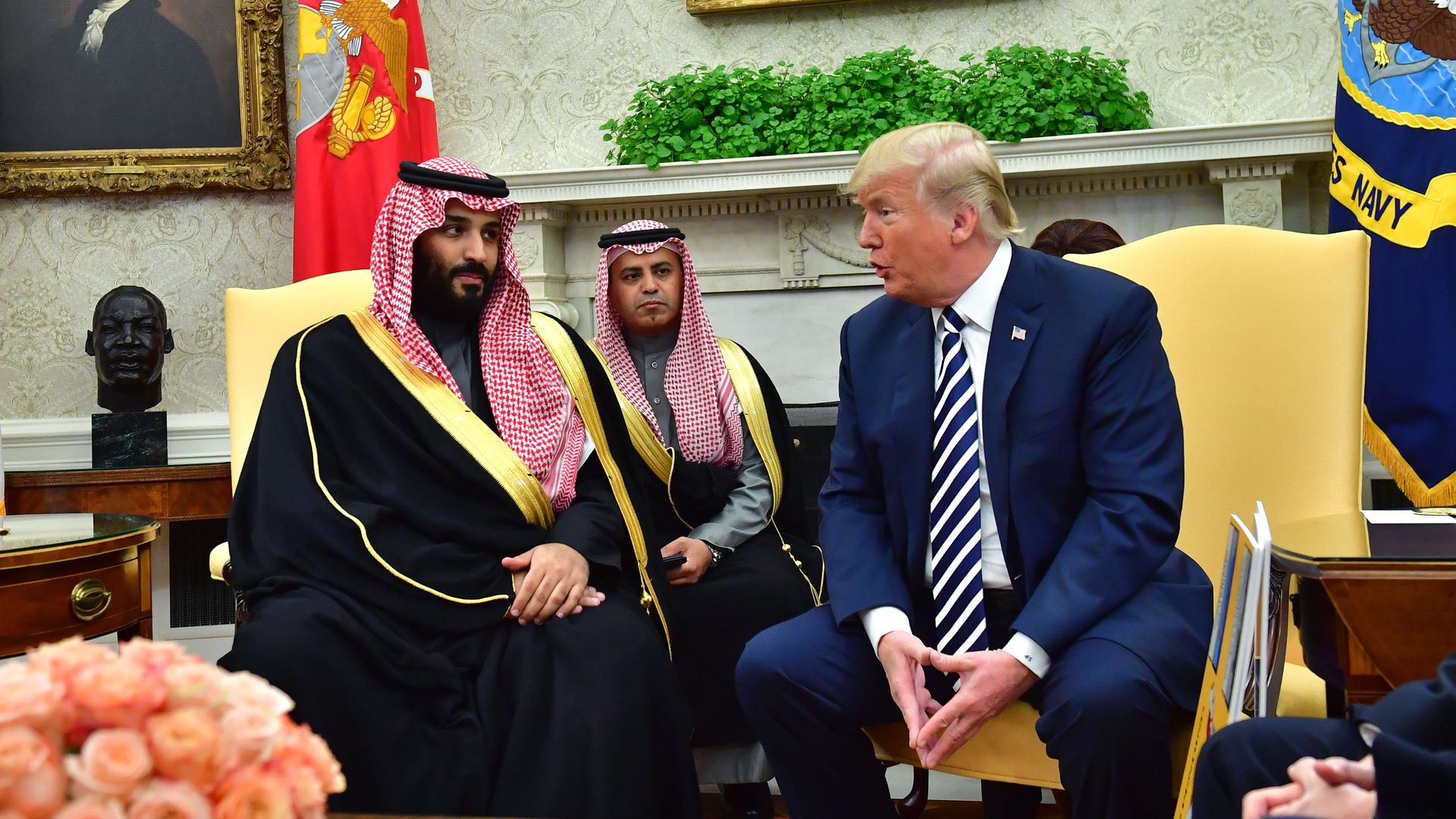 The Biden administration has put on hold two big arms deals with Saudi Arabia and the United Arab Emirates which were approved in the final weeks of the Trump administration, a State Department official told Axios.
Why it matters: The sales of F-35 jets and attack drones to the UAE and a large supply of munitions to Saudi Arabia will be paused pending a review. That signals a major policy shift from the Trump era, and may herald sharp tensions with both Gulf countries.
Driving the news: A senior U.S. official said that while both deals are under review the munitions deal with Saudi Arabia is "paused" and the F-35 deal with the UAE is "under examination."
The official claimed that was a "routine administrative action typical to most any transition," intended to ensure U.S. arms sales "meet our strategic objectives."
The suspension of the arms deals was first reported by Bloomberg News.
What they're saying: Yousef al-Otaiba, the UAE's ambassador to the U.S., tweeted that as in previous transitions, the state anticipated a review of current policies by the new administration.
"We will work closely with the Biden Administration on a comprehensive approach to Middle East peace and stability," al-Otaiba said.
He added that the F-35 package allows the UAE to maintain a strong deterrent to aggression and helps to reassure regional partners.
"It also enables the UAE to take on more of the regional burden for collective security, freeing US assets for other global challenges, a long-time bipartisan U.S. priority," the ambassador said.
The big picture: The F-35 deal came in the context of the U.S.-brokered normalization agreement between the UAE and Israel.
Israel had been the only country in the region to possess the F-35, but dropped its objections to the sale after protracted discussions with the Trump administration.
Secretary of State Tony Blinken said in his confirmation hearing that the Biden administration supported Israel's recent normalization deals, but would review some of the commitments the Trump administration had made to achieve them.
Blinken also committed to ending U.S. support for the war in Yemen. The Biden administration is concerned the munitions included in that deal will be used there.
Editor's note: This article has been updated with comment from al-Otaiba and a U.S. official's comments that the arms deals are under review. The headline was updated to reflect this.
Go deeper