"Field of Flags" takes root for Biden inaugural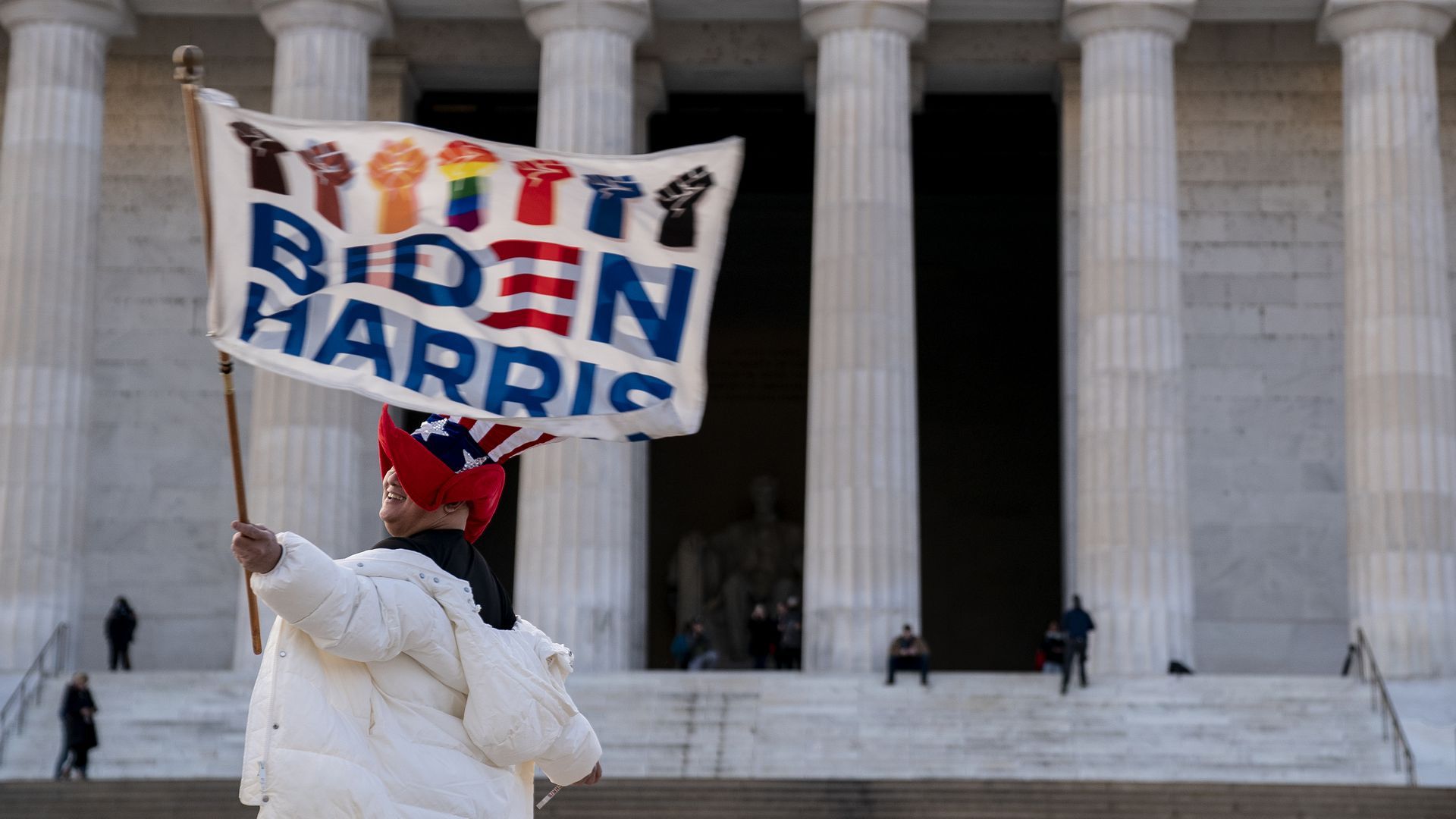 While most in the public can't travel to Joe Biden's inauguration, the Presidential Inaugural Committee will remember them Monday with an artistic 56 pillars of light, representing the 50 states and U.S territories, illuminated on the National Mall.
They're part of a large public art display that will include nearly 200,000 flags.
The lighting begins 6:30 p.m. ET.
What they're saying: "The 'Field of Flags' represents the American people who are unable to travel to Washington and reflect the PIC's commitment to an inclusive and safe event that everyone can enjoy from their home," the committee said in a statement to Axios.
The lighting will take about 46 seconds, commemorating Biden's distinction as the 46th president of the United States.
Go deeper