Unemployment filings explode again as pandemic slams job market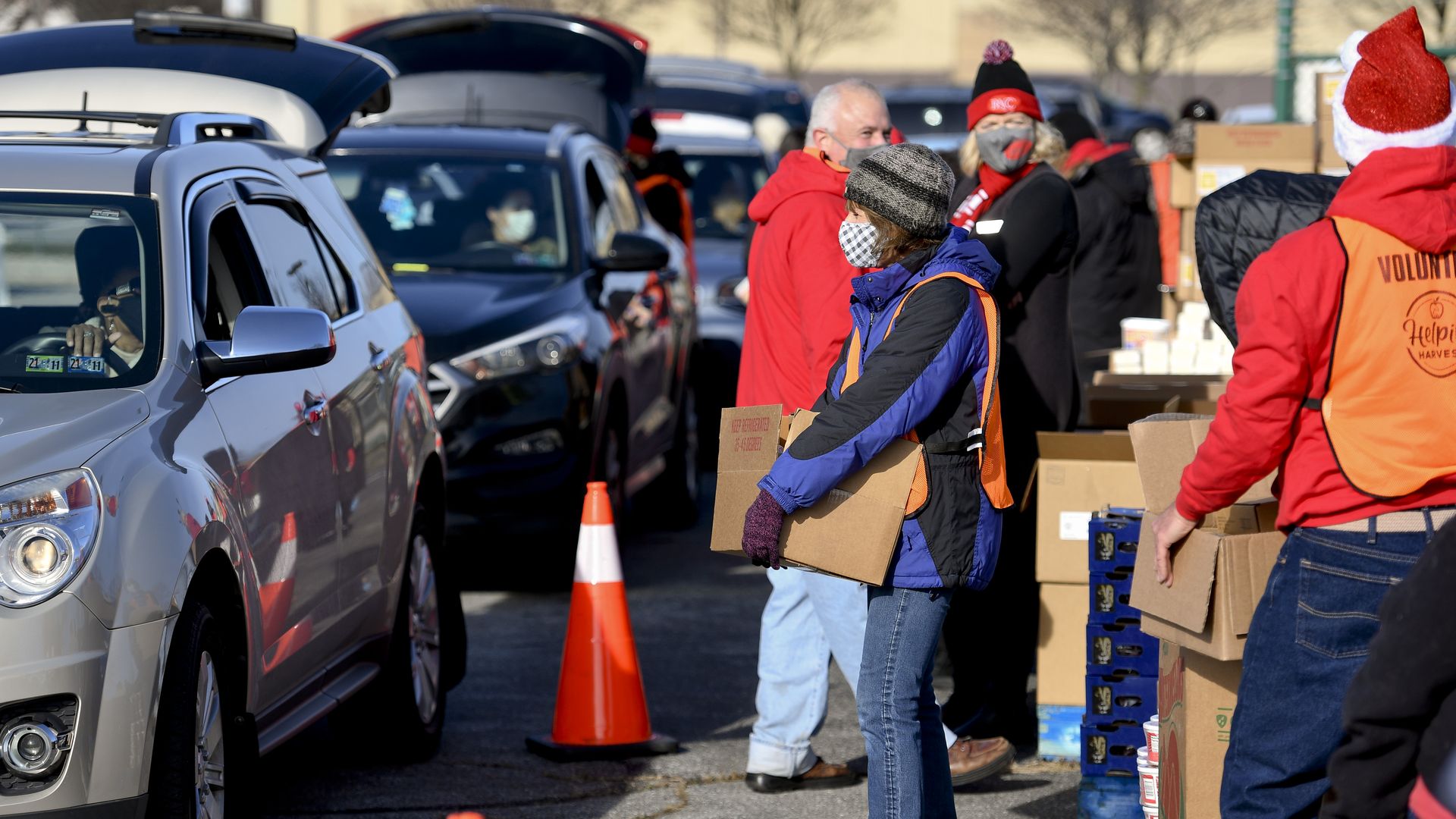 More than 1.4 million Americans filed for jobless claims last week — a figure that includes first-time filings for regular state unemployment and another program for non-traditional workers.
Why it matters: It's another surge in the number of Americans applying for unemployment benefits, an additional sign the labor market is facing more strain as the coronavirus continues to ravage the country.
How it breaks down:
There were over 1.15 million new applications for the regular state unemployment, on a non-seasonally adjusted basis. It's the first time this figure has spiked over 1 million since July.
There were more than 284,000 applications for Pandemic Unemployment Assistance, a program created in March that allows typically ineligible workers to receive unemployment benefits (think gig workers or the self-employed).
Separately, continued claims — or how many Americans continue to collect unemployment after initially applying — rose to 5.8 million, an increase of nearly 500,000 from the prior week.
A similar gauge for the Pandemic Unemployment Assistance program fell by more than 940,000 in the week ending Dec. 26 — likely a result of people exhausting their benefits before the new relief bill was signed into law.
Continued claims in this program total more than 7.4 million, a figure economists warn may be overstated.
The bottom line: The rising jobless claims are way off the worst weekly levels seen at the onset of the coronavirus. But last week's new filings are still nearly twice as bad as the highest level from before the pandemic.
Go deeper