Why COVID demands genetic surveillance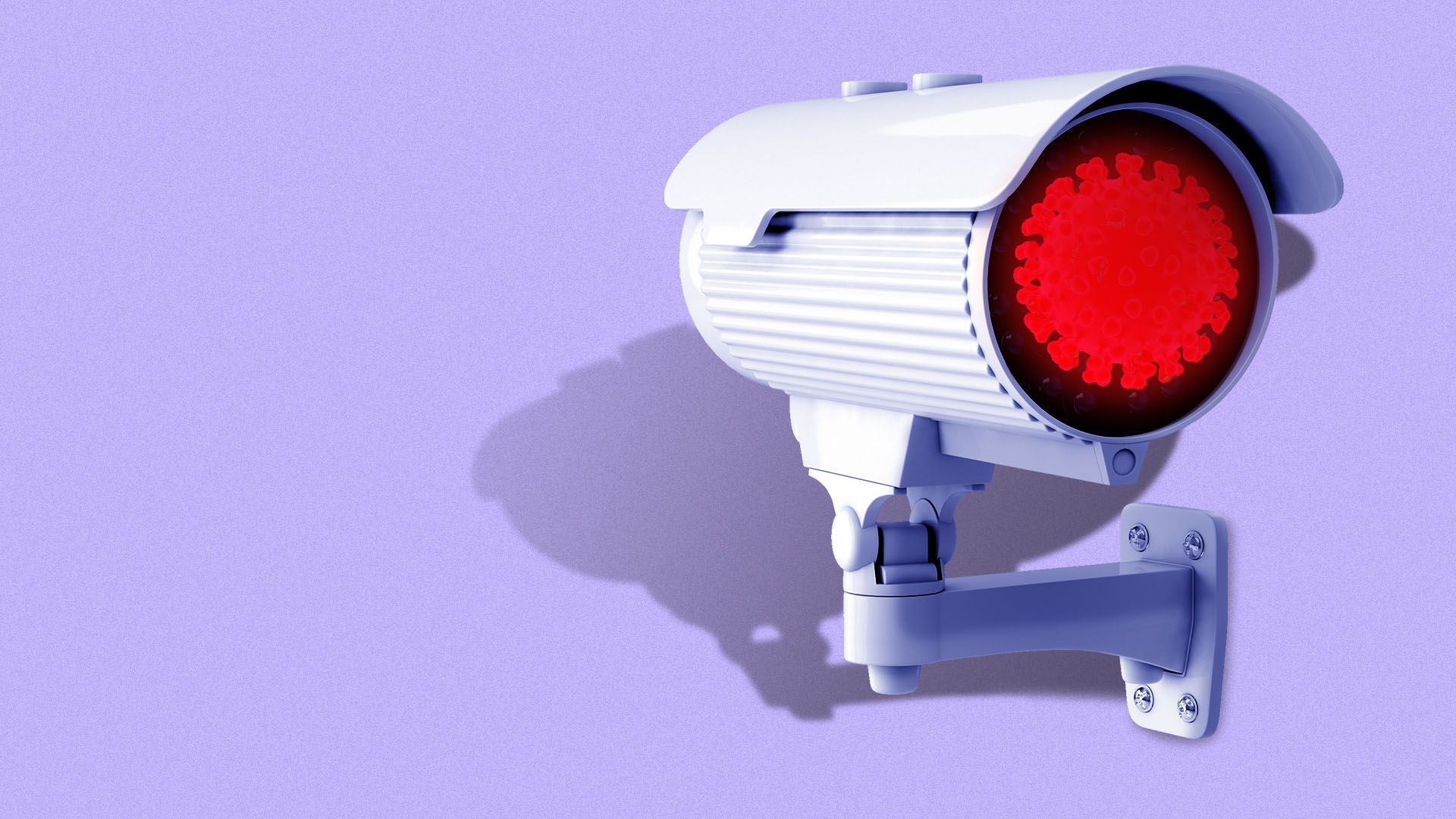 A seemingly more transmissible coronavirus variant is threatening the world — and exposing the U.S.' lackluster genetic surveillance.
Why it matters: A beefed-up program to sequence the genomes of infectious disease pathogens infections could help the U.S. identify dangerous new coronavirus variants — and get the jump on pathogens that could ignite the pandemics of the future.
Driving the news: New variants of SARS-CoV-2 — including the B.1.1.7 variant that appears to be helping to drive a tremendous spike in infections in the U.K. and Ireland — are being identified by scientists around the world, my Axios colleague Marisa Fernandez reports today.
Yes, but: Genetic surveillance of coronavirus variants in the U.S. lags well behind dozens of other countries, which means we lack a clear picture of exactly how the novel coronavirus currently infecting more than 200,000 people a day is mutating here.
Be smart: The bottleneck here isn't scientific. Genetic sequencing has gotten faster and cheaper, and every state in the U.S. has the technical capacity to decode viral genomes.
What they're saying: "You'll never find what you aren't actively looking for," as Michal Tal, a biologist at Stanford University, told the New Republic last month.
What's next: The incoming Biden administration may be open to the idea of a national genetic surveillance program, which would likely cost several hundred million dollars, according to the New York Times.
What to watch: If the weak U.S. genetic surveillance system begins to pick up signs that a variant like B.1.1.7 is beginning to dominate cases here, it would indicate a very bad pandemic is about to get much worse.
The bottom line: The pandemic has always been a race against time, and without a better genetic surveillance system, the U.S. will be perpetually slow out of the blocks.
Go deeper