What's on Biden labor secretary nominee's to-do list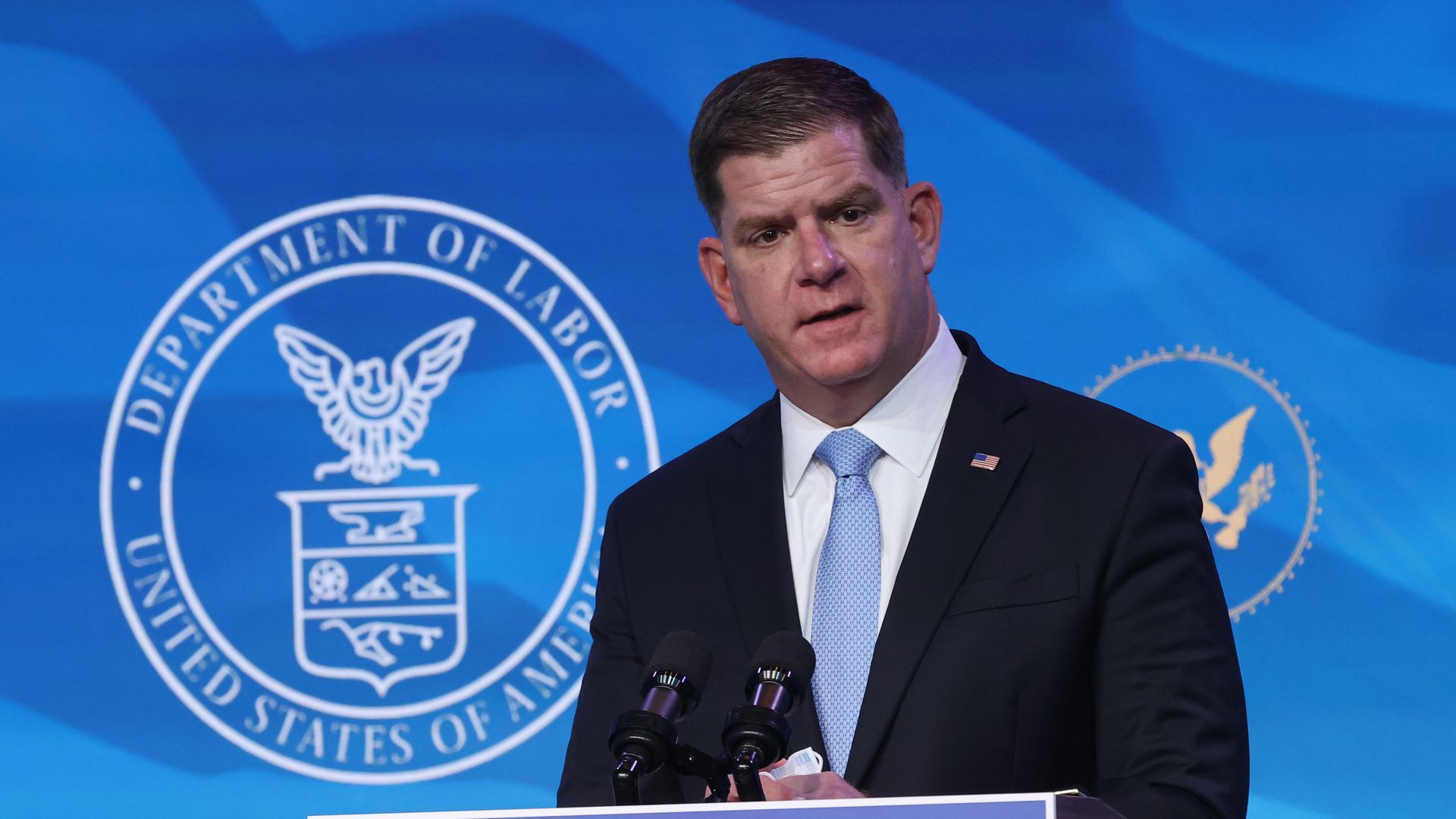 President-elect Biden has named Boston Mayor Marty Walsh as his nominee for labor secretary. If confirmed, Walsh will be tasked with leading the country's workers through one of the toughest eras in recent memory.
The big picture: Americans are confronting workplace safety during a pandemic, wrestling with the instability of gig work, experiencing widespread unemployment and more.
What they're saying: Normally, I would say, 'Who cares who is labor secretary?'" says John Logan, a U.S. labor historian at San Francisco State University. "This time there does seem to be more substance."
Here are some of the biggest issues Walsh will have to tackle from day one:
Revitalize the Occupational Safety and Health Administration. "OSHA has been severely neglected under the Trump Department of Labor," with the number of inspectors falling every year except 2020, Logan says. Look for Walsh to build this agency back up, as it plays a huge role in curbing the spread of the virus within workplaces.
Address the inequities exacerbated by the pandemic. Walsh's Department of Labor will be tasked with examining how and why the pandemic recession has disproportionately hurt communities of color.
Issue guidance on the classification of gig workers. Walsh will have to wade into the national debate over whether gig workers are employees or independent contractors.
Go deeper