Study shows more evidence of long-term coronavirus symptoms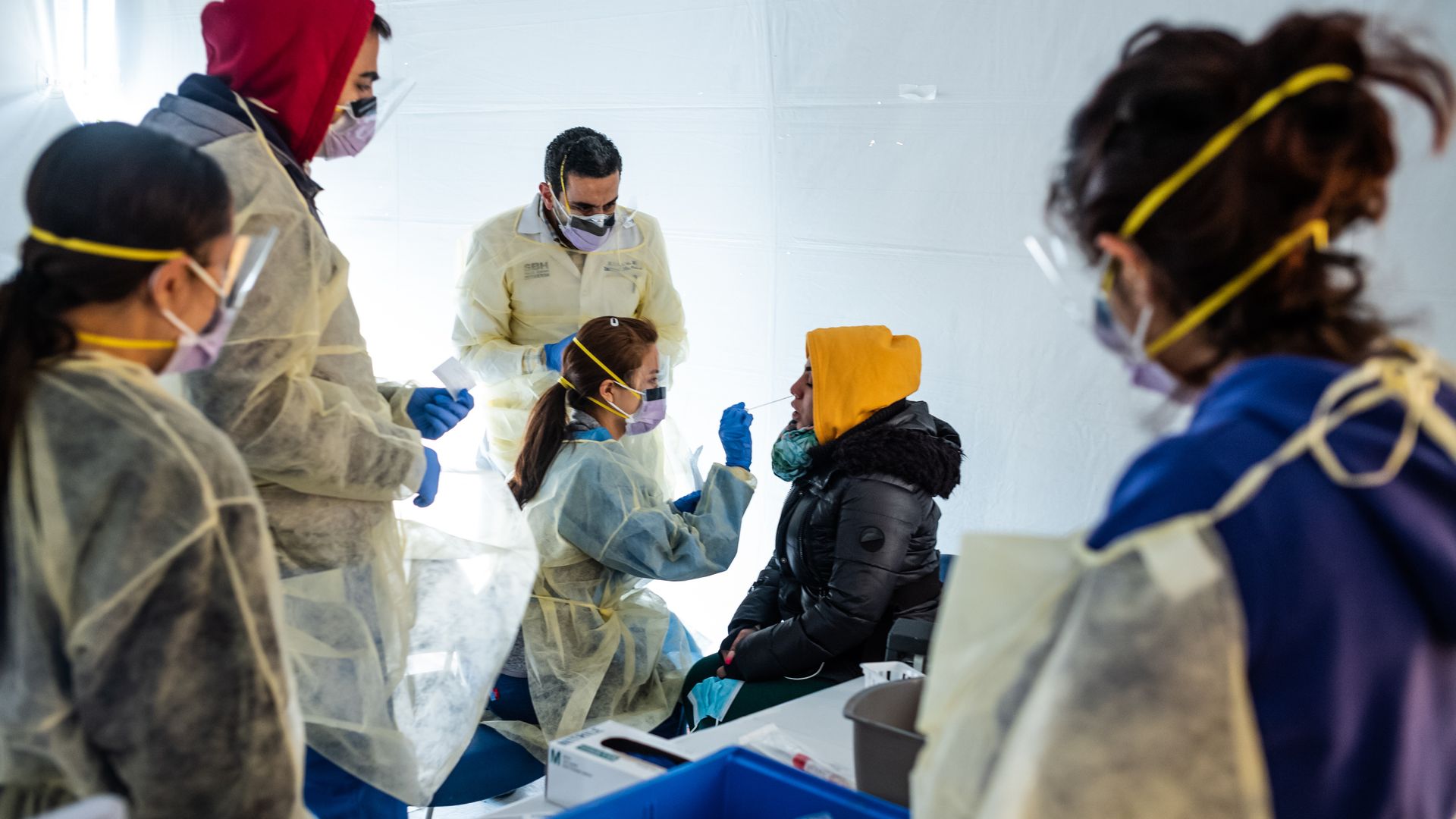 A new study of coronavirus patients discharged from a hospital in Wuhan, China, found that most participants had at least one symptom six months later, the New York Times reports.
Why it matters: The study, published in The Lancet, is a stark reminder that death isn't the only thing to fear from the virus.
Details: Of the 1,733 patients included in the study, more than three-quarters of them had lingering symptoms, including fatigue, insomnia, depression, anxiety or diminished lung function.
Exhaustion or muscle weakness was the most common ongoing issue.
Although the patients were sick enough to be hospitalized, the vast majority did not need ventilators or high-flow nasal oxygen, meaning they weren't the most severely ill patients.
Go deeper