Biden to release nearly all available COVID-19 vaccine doses to the public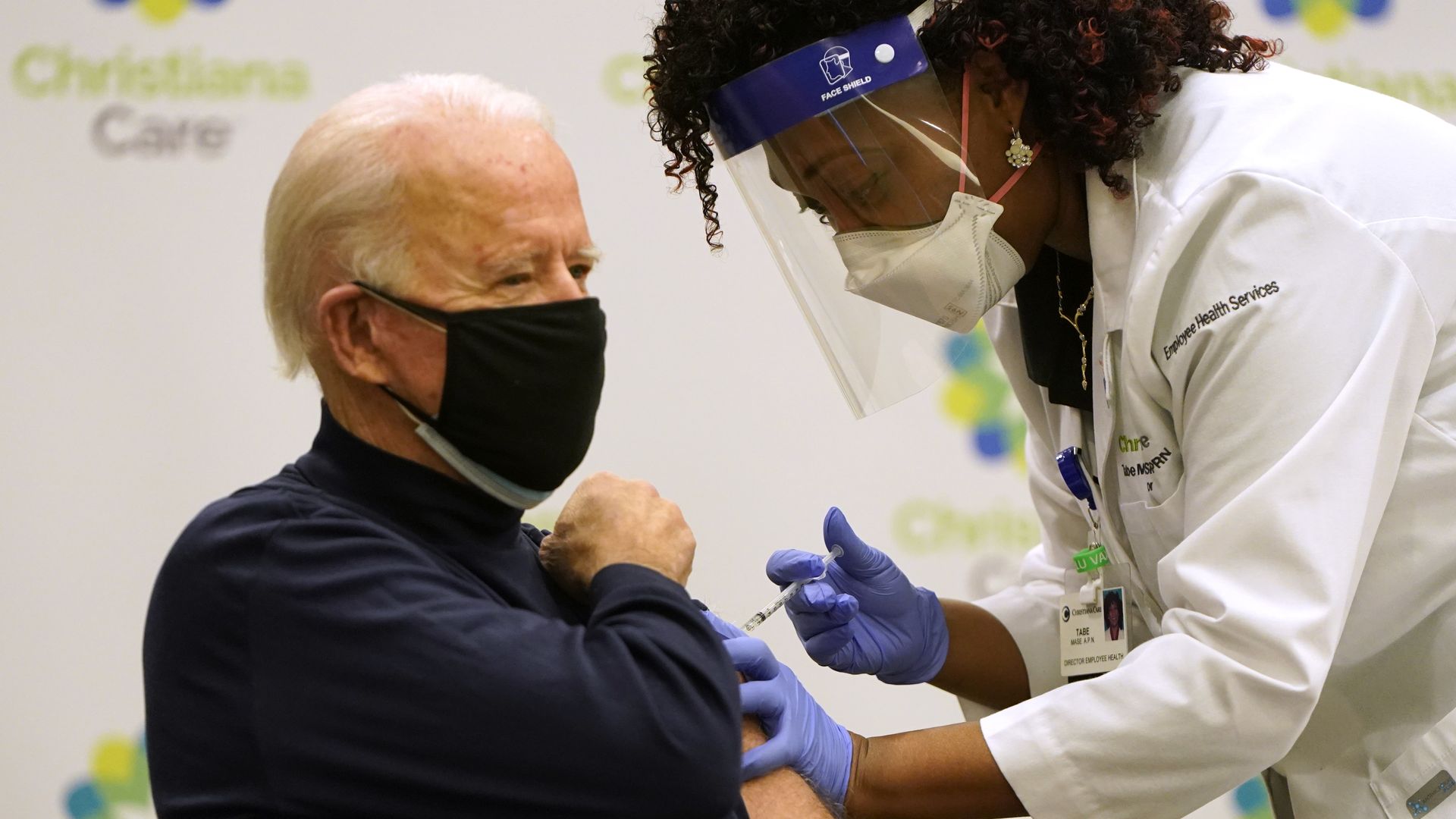 President-elect Joe Biden plans to release nearly all available coronavirus vaccine doses when he takes office, CNN reports.
Why it matters: Releasing nearly all doses would allow more people to get vaccinated with at least one dose. At the moment, the Trump administration is withholding half of U.S. vaccine production to ensure recipients receive their second dose, which is required by both the Moderna and Pfizer shots to ensure 95% efficacy.
Some experts have been pushing ideas like delaying the administration of second doses or halving the vaccine dosage given in order to vaccinate more people sooner, but none of these methods have been tested in clinical trials.
The FDA has said these are "reasonable questions," but that it will not be making changes to its guidance due to the lack of available evidence.
What they're saying: "The president-elect believes we must accelerate distribution of the vaccine while continuing to ensure the Americans who need it most get it as soon as possible," T.J. Ducklo, a spokesperson for Biden's transition, told CNN.
"He supports releasing available doses immediately, and believes the government should stop holding back vaccine supply so we can get more shots in Americans' arms now."
"He will share additional details next week on how his administration will begin releasing available doses when he assumes office on January 20th."
The big picture: The U.S. failed to meet its goal of vaccinating 20 million people by the end of December. As of Friday, 5.9 million people have received at least the initial vaccine dose, per the Centers for Disease Control and Prevention.
More than 21.4 million doses have been released to the states, roughly half the number the U.S. has on hand, per the New York Times.
Several governors sent a letter to Operation Warp Speed leaders demanding that "reserved doses" be distributed to states in need.
Go deeper