Transportation Secretary Elaine Chao resigns after Capitol siege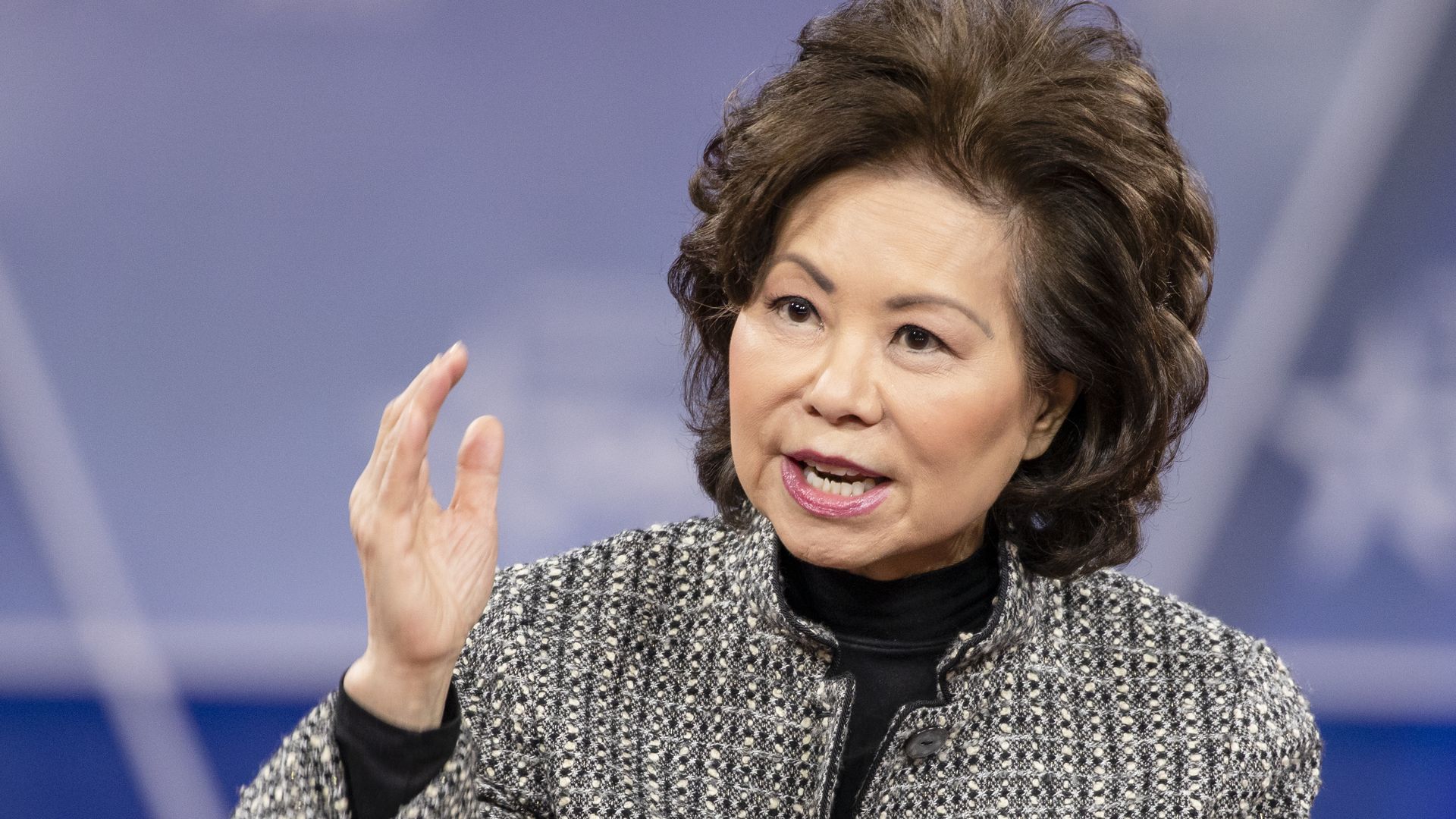 Secretary of Transportation Elaine Chao is resigning in the wake of the invasion of the Capitol building by "March for Trump" protesters, which was egged on by President Trump.
Why it matters: Chao is the first Cabinet secretary to resign and is married to Senate Majority Leader Mitch McConnell.
The state of play: Chao plans to email her colleagues at the Department of Transportation to explain her reasoning, the source added. "It's specifically yesterday," a source told Axios' Jonathan Swan.
Draft of letter:
Dear Department of Transportation colleagues: 
Yesterday, our country experienced a traumatic and entirely avoidable event as supporters of the President stormed the Capitol building following a rally he addressed. As I'm sure is the case with many of you, it has deeply troubled me in a way that I simply cannot set aside.
I am tremendously proud of the many accomplishments we were able to achieve together for our country and I will never forget the commitment you have for this Department and the United States of America. I am hopeful that many of you will carry forward our vision to improve the lives of Americans through this Department and beyond.
Today, I am announcing my resignation as U. S. Secretary of Transportation, to take effect on Monday, January 11, 2020. We will help my announced successor Mayor Pete Buttigieg, with taking on the responsibility of running this wonderful department. With all good wishes to each one of you,
Sincerely,
Elaine
The big picture: With just 13 days left in President Trump's term, he has become increasingly isolated and hard to reach. Some of his close confidantes and most loyal aides have chosen to resign rather than defend his rhetoric.
Other resignations:
Secretary of Education Betsy DeVos, who accused Trump of contributing to the assault on the Capitol.
Melania Trump's chief of staff Stephanie Grisham, who previously served as White House press secretary.
Deputy press secretary Sarah Matthews, who said she was "deeply disturbed" by Wednesday's events and called for a peaceful transition of power.
Deputy national security adviser Matt Pottinger.
Deputy assistant secretary of commerce for intelligence and security Rick Costello, who said the "unprecedented attack" was "incited" by Trump.
Social secretary Rickie Niceta.
Special envoy to Northern Ireland Mick Mulvaney, who previously served as White House chief of staff, told CNBC: "I can't do it. I can't stay."
Acting chair of the White House Council of Economic Advisers Tyler Goodspeed told the New York Times: "The events of yesterday made my position no longer tenable."
Senior director for defense policy at the National Security Council Mark Vandroff tendered his resignation Thursday, per Defense News.
This story is developing and will be updated.
Go deeper