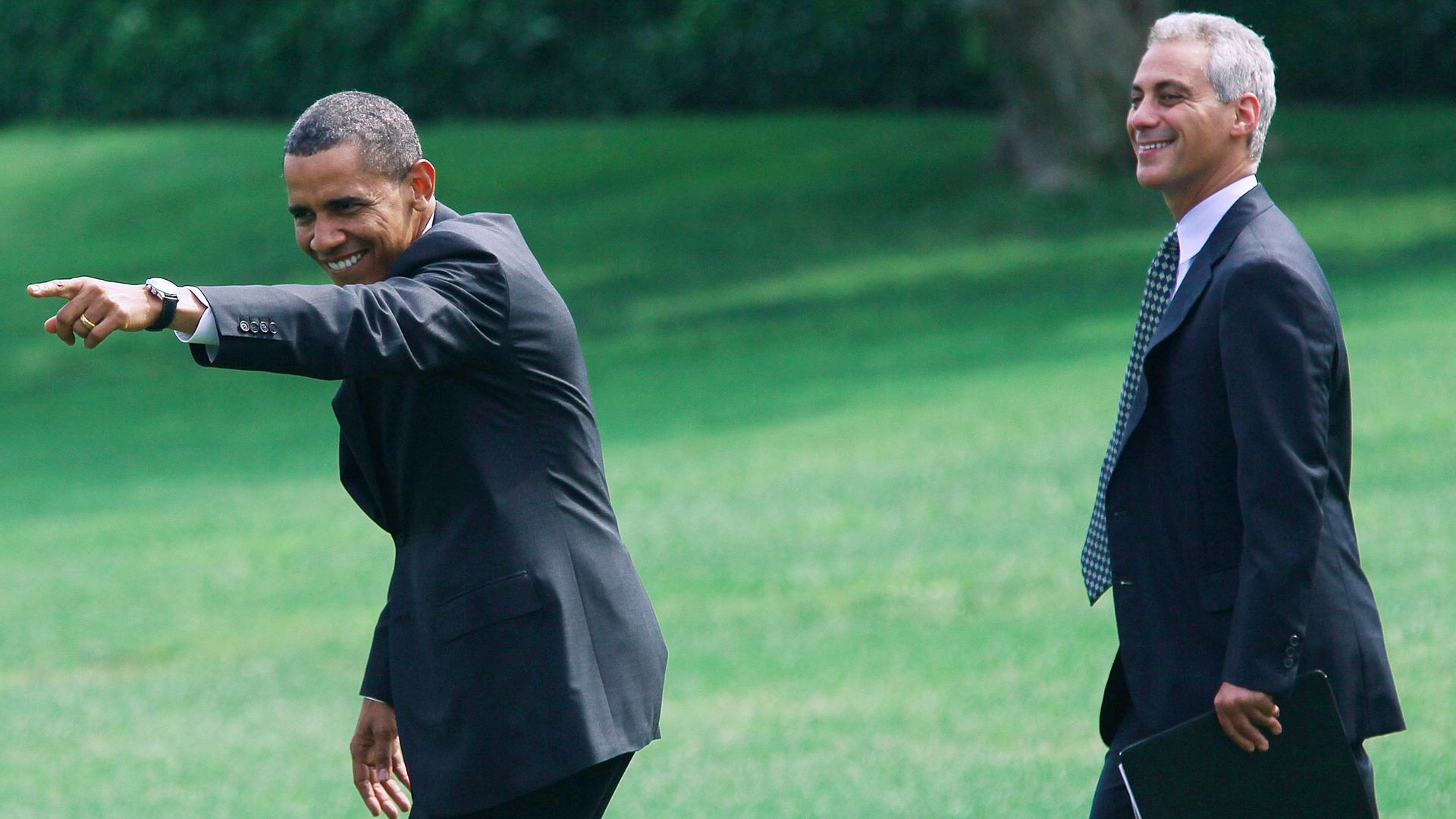 This week is all about power. Power in the Senate. Power in the White House.
Why it matters: If there's a currency in this town, it's power, so we asked several former Washington power brokers to give us their best tips for new members of Congress — as well as a certain incoming president.
Tuesday night: Rahm Emanuel, as told to Axios.
"The successful presidents understand the power of public opinion to change Washington, rather than Washington's ability to change public opinion."
"Whenever you are working it, you've got to know where people are starting from, and don't dismiss their politics as wrong. Try and incorporate their politics in your strategy."
"There are different power centers, and the media is its own institutional power, whether they like it or not."
"You need to know if you're moving the ball down the field or stopping the ball. The first is harder, by degrees."
"You have all of your administration, not just what's at 1600 Pennsylvania Avenue, but to wield that power is to have people know that you control it."
Go deeper