The vast majority of nursing home residents remain unvaccinated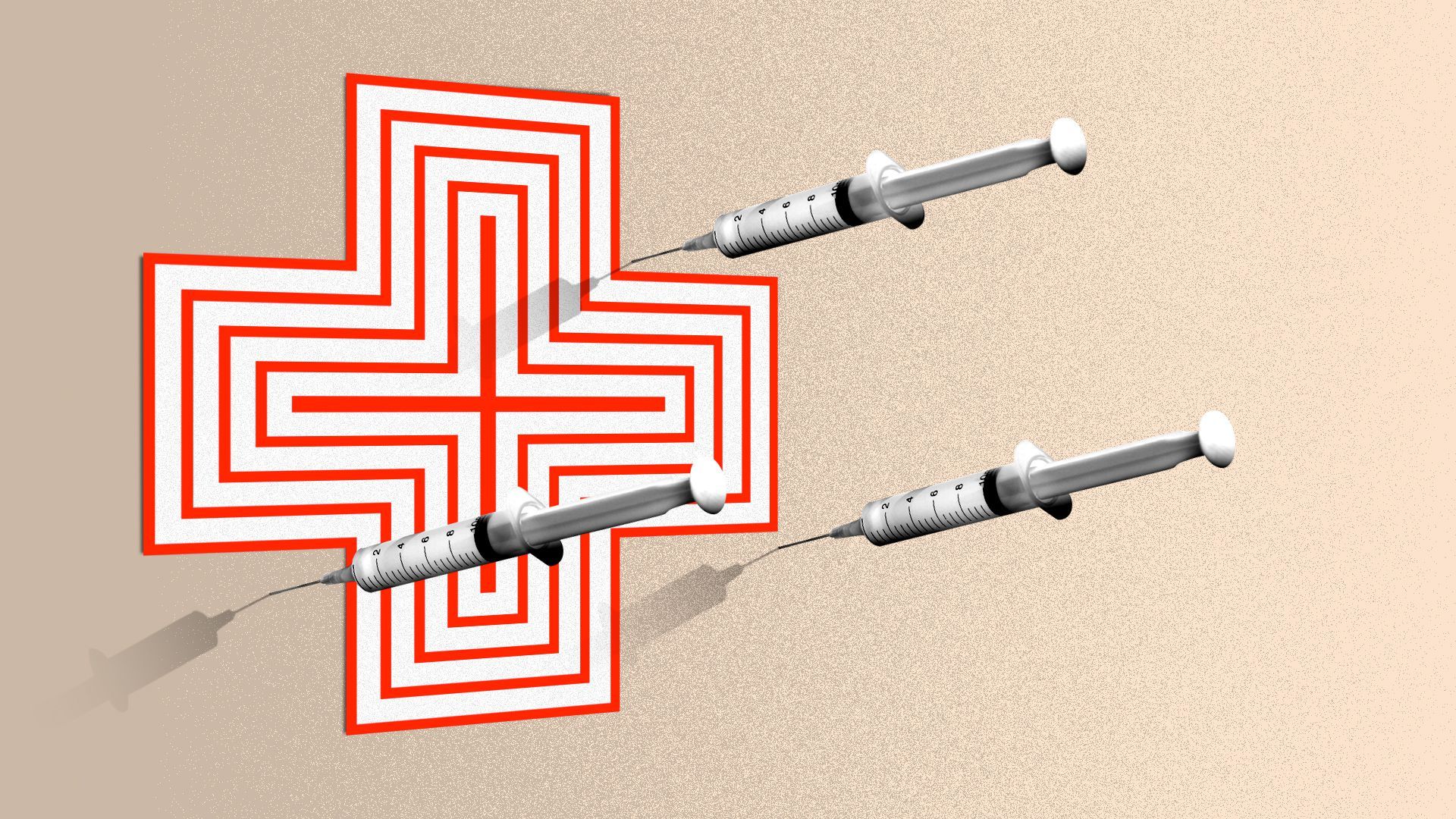 Only about 14% of the roughly 2.5 million COVID-19 vaccine doses distributed to nursing home residents and staff have been administered, according to data from the Centers for Disease Control and Prevention.
Why it matters: The slower-than-ideal rollout illustrates the complexity of vaccinating what should be one of the easiest populations to reach — and one that remains extremely vulnerable to the virus.
The state of play: The federal government has partnered with CVS and Walgreens to administer vaccines to the vast majority of long-term care facilities.
CVS — which expects to vaccinate up to 4 million residents and staff at more than 40,000 facilities — began administering shots in 12 states the week of Dec. 21, and in another 36 states plus Washington, D.C. last week.
A CVS spokespesman said the rollout is going largely according to plan: "We've encountered no delays, save for some difficulties in getting confirmation from facilities on clinic dates and requests to avoid vaccinating on or around the holidays."
And some states began vaccinations in a specific subset of long-term care facilities, the spokesman added.
The other side: West Virginia opted out of the federal program, and Gov. Jim Justice said last week that every long-term care facility in the state now has doses in hand.
"West Virginia is a smaller state, but this still speaks to the delays with the federal model when they are wrapping up the first round and many long-term care facilities in other states have yet to be even offered the vaccination," said David Grabowski, a health policy professor at Harvard.
Between the lines: Vaccine hesitancy is a problem, especially among staff.
Last week, Ohio Gov. Mike DeWine (R) said about 60% of the state's nursing home staffers who were offered the vaccine declined it, while 85% of nursing home residents have opted in.
Getting consent from residents "has also slowed things down," Grabowski said.
The bottom line: Every day nursing home residents remain unvaccinated is another day they're at risk of catching the virus that is circulating prolifically around the country.
Go deeper