Goldman Sachs CEO forecasts small business survival in the storm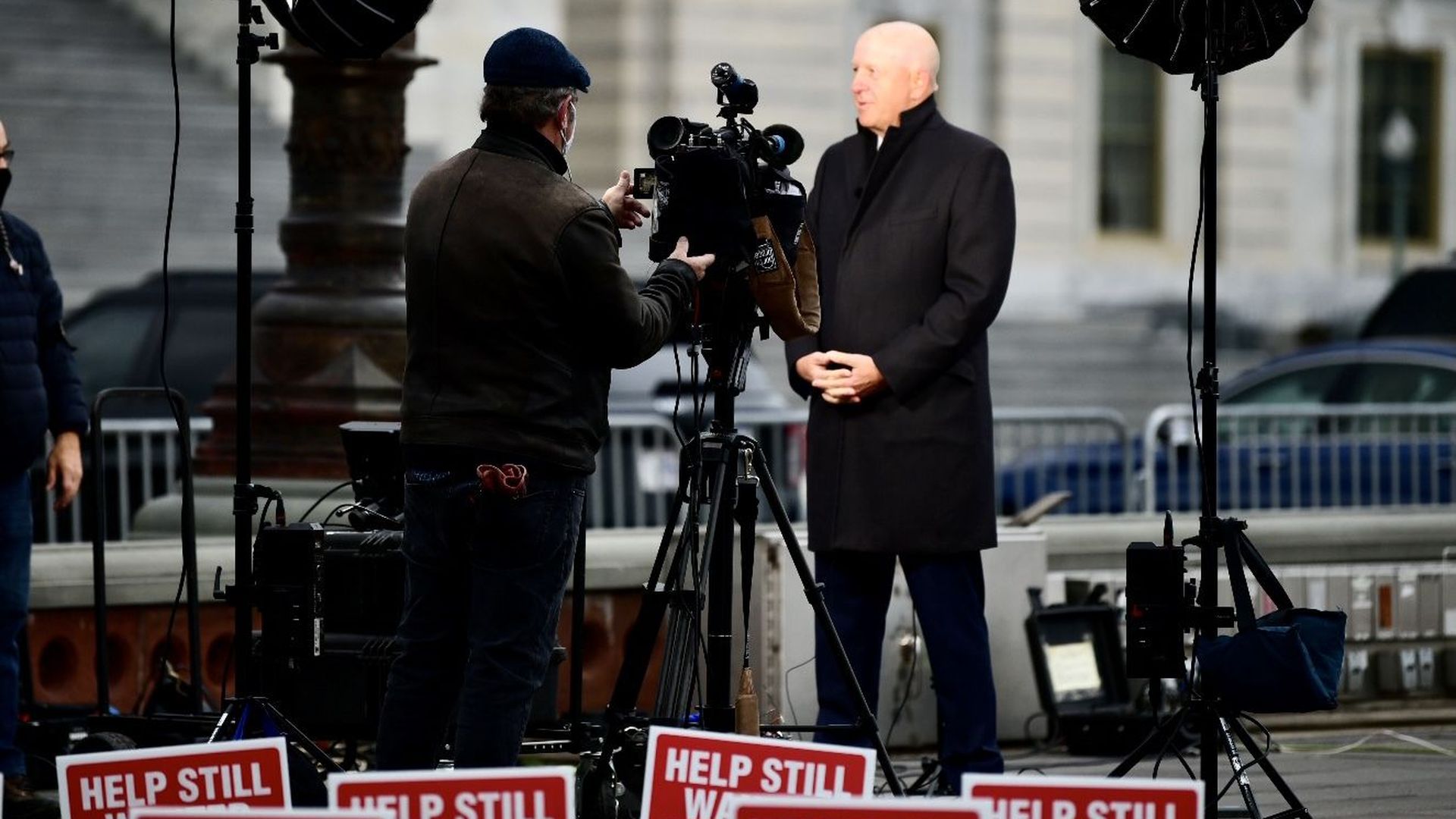 In Washington on Tuesday to meet with small businesses, Goldman Sachs CEO David Solomon told Axios that some of the survival pivots entrepreneurs have made in the past year will last past the pandemic.
What he's saying: "A lot of small businesses have had to make some investment in digitization and technology to connect to their customers more digitally than directly," Solomon said. "Some of that will last and will help their businesses."
Why it matters: Goldman Sachs research has documented how Washington sluggishness has hurt small businesses amid shutdowns and has quantified the rougher road for entrepreneurs who are women and people of color.
The ability to adapt is one of the biggest survival traits: Solomon told me about a business that went from making leather bags to making masks, and he met today with a restaurateur who now basically runs a delivery business.
Solomon recently visited a Chick-fil-A where the drive-thru overflowed, but the parking lot had an army of workers taking orders on iPads.
One level deeper ... On additional stimulus, Solomon said: "I think that there's probably a good chance we're going to need more to help us get to the light at the end of the tunnel and get past the pandemic. ... My guess is we'll have to do a little bit more."
On the gap between the markets and the real economy: "I do think the recovery just won't be a straight line. I think the markets are pricing in ... everything working perfectly as we come out of this. And I'm sure there'll be bumps along the way."
On the Goldman Sachs push for sustainability and inclusive growth, now run globally by Dina Powell McCormick: "There's ... enormous demand from our clients for ideas, capital, thoughts and advice on how they can be transitioning their businesses and participate in a more sustainable society."
On involving the private sector more to distribute COVID vaccines: "If the states aren't getting as much vaccine out there as necessary, going to private industry and asking for private industry's help to execute on a vaccine plan might be a way of accelerating our ability to get vaccine into people's arms."
Go deeper