Georgia runoffs: 3 things to watch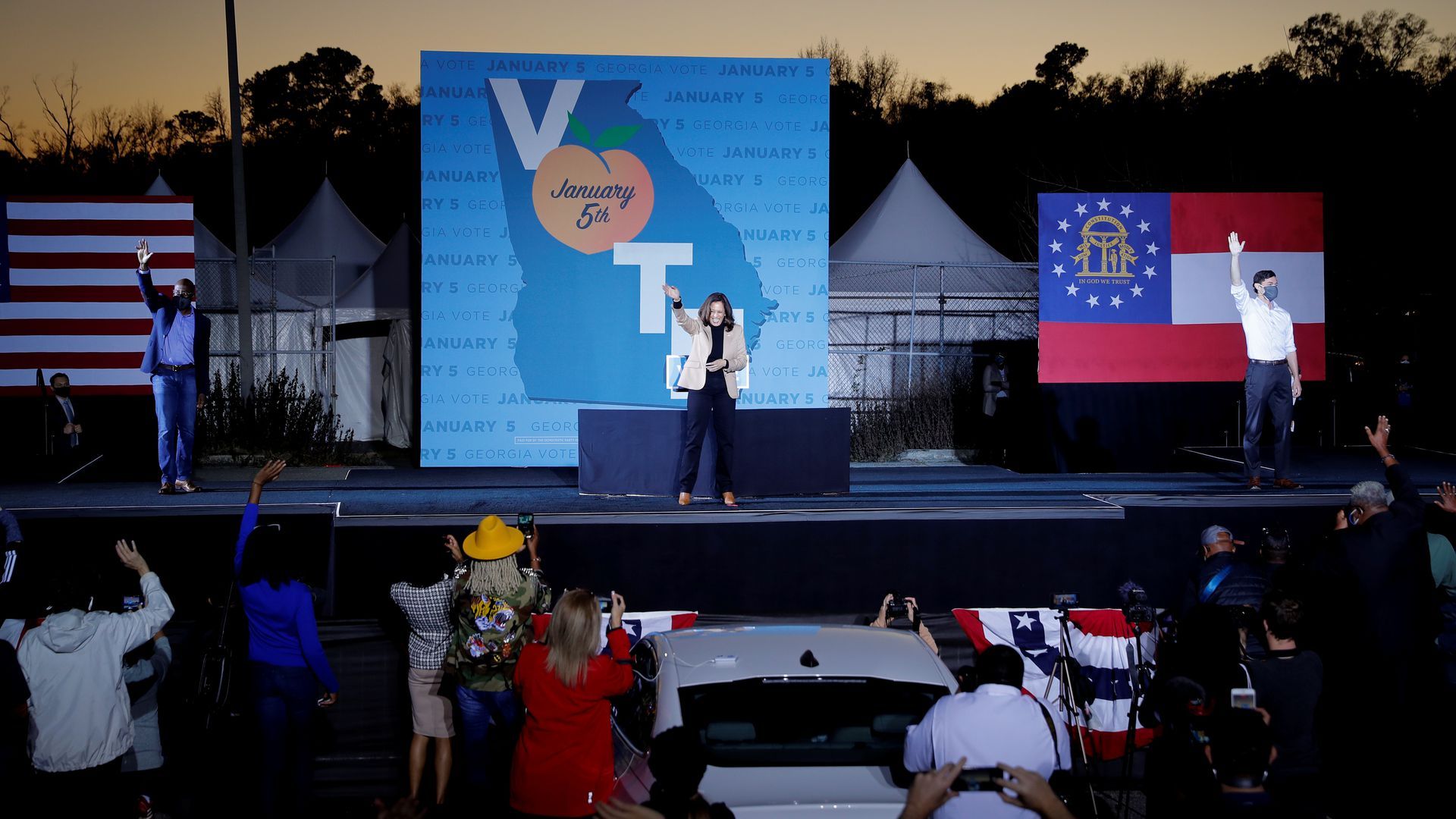 Attention is turning to Tuesday's twin runoffs in Georgia to decide control of the U.S. Senate.
These are three things to watch, from a conversation I had with Patricia Murphy of the Atlanta Journal-Constitution, who's covering the race...
Republicans don't trust the election, potentially dampening turnout. Not one Republican voter Murphy has spoken to since Election Day believes that President-elect Biden won. "Not one, not a person," she said. "And many of them don't even think he'll be inaugurated on January 20."
Tying Raphael Warnock and Jon Ossoff together has been effective for the two Democrats — they even share a Warnock-Ossoff campaign sign. The pairing gives Warnock a boost from the younger voters expected to come out for Ossoff, and gives Ossoff the benefit of the African American voters who are expected to come out for Warnock.
Keep your eyes on Gwinnett County in suburban Atlanta— the former Newt Gingrich territory that's now a stronghold for Democrats. "These are the suburban districts where you can just feel the movement of the ground under your feet," Murphy said as she drove through the county. "Eight years ago, it could not be more Republican." Today, signs for Warnock and Black Lives Matter dot the area.
Go deeper