More contagious COVID-19 variant found in 3 U.S. states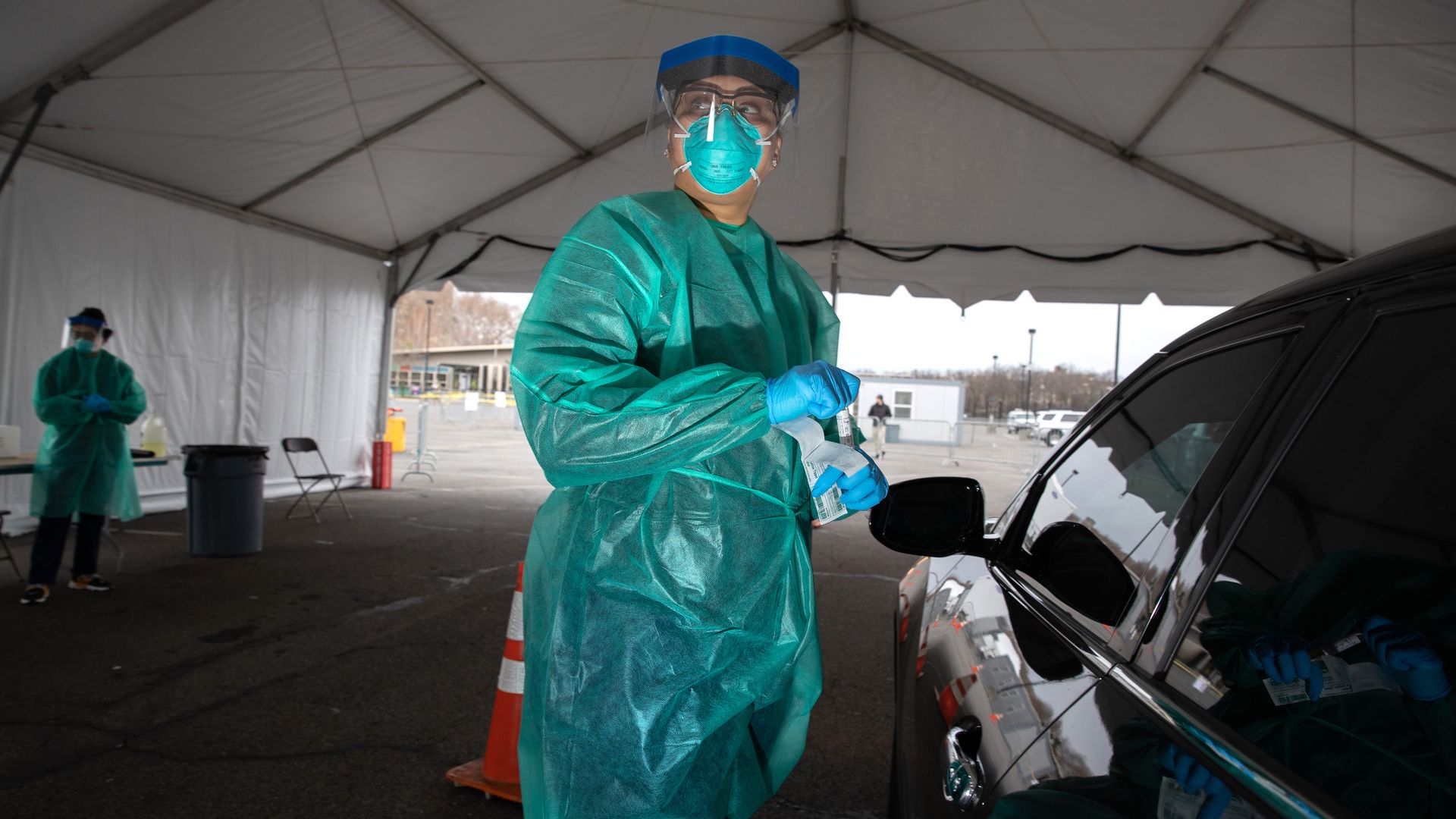 Part of the reason experts are so willing to shake up the vaccine process is a new, more contagious strain of the virus that's spreading around the world.
Why it matters: There's no evidence so far that the mutation makes people any sicker. But if it's more contagious, that means more people getting sick, a certain portion of which will require care from the already-strained health care system.
That increased burden in itself could become more deadly, as patients receive a reduced quality of care.
State of play: So far, the mutation has been found in three states — California, Colorado and Florida. But some experts say it's only a matter of time before it becomes the dominant coronavirus strain in the U.S., as it now is in the U.K.
"Epidemiological models and Britain's experience indicate that, while only a few cases of the variant have been identified in the United States, it will likely become our dominant strain within a few months," Wachter and Jha write in the Post.
"A more infectious virus means more cases, which means more hospitalizations and deaths. We need to vaccinate as many people as quickly as possible to save the most lives," they add.
Go deeper