Biden's "100-day challenge"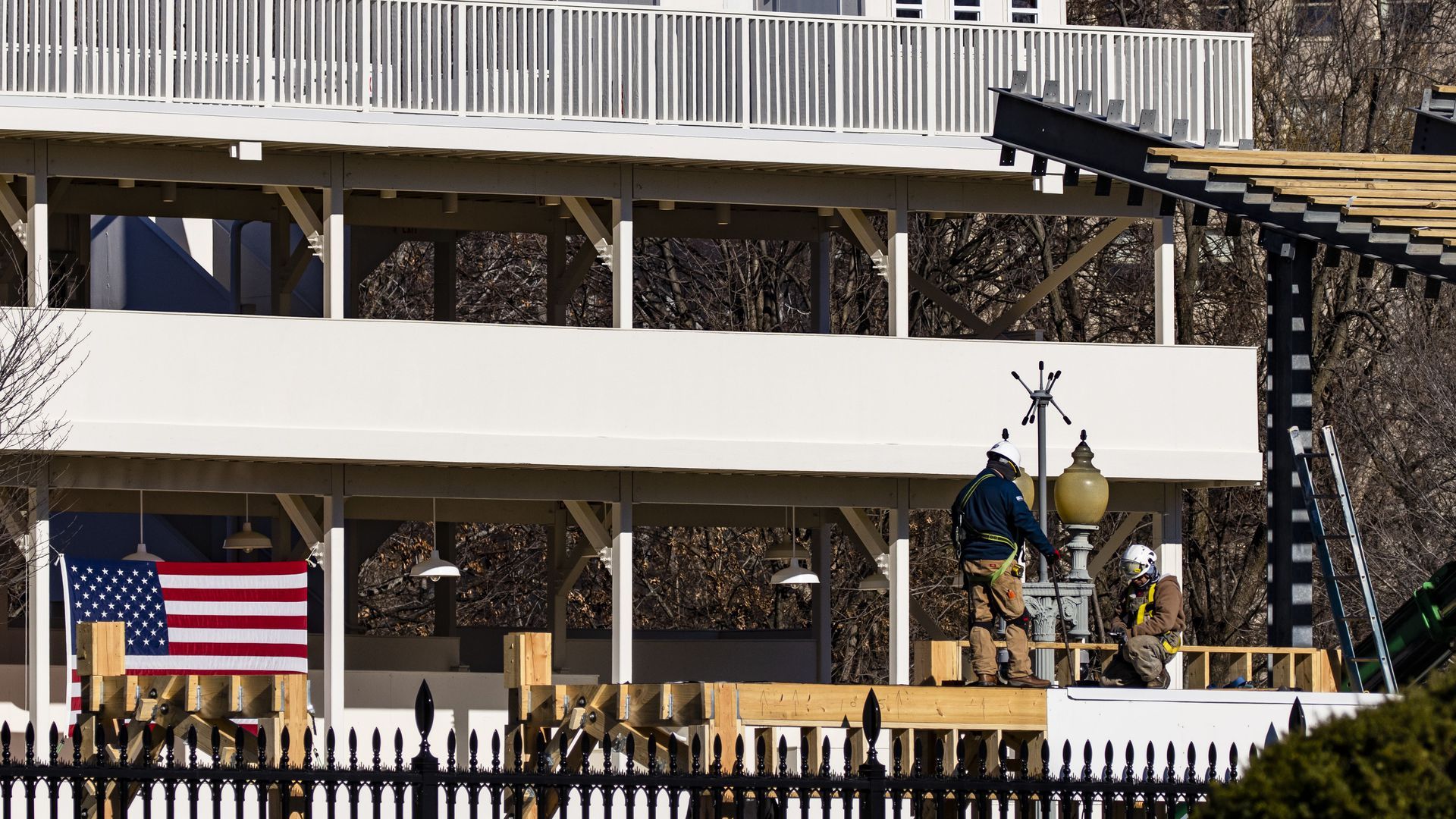 Workers on Tuesday disassembled the inaugural-parade reviewing stand in front of the White House, as President-elect Biden prepares for a mostly virtual day.
The big picture: Biden organizers tell me they don't want crowds because of COVID, and will find other ways to include the American people. It's an early sign of the big change in COVID tone that's coming on Inauguration Day.
Driving the news ... Biden, in remarks yesterday in Wilmington, added details about his three-part "100-day challenge":
Biden "will launch a massive public education campaign to increase vaccine acceptance," as part of "ensuring that 100 million shots have been administered by the end of our first 100 days." Biden said he'll set up vaccination sites, and "send mobile units to hard-to-reach communities."
"I'll be asking the American people to wear a mask for the first 100 days ... Our administration will require masks where we can for federal workers, in federal facilities, and on interstate travel like planes and trains. And we've been working directly with county officials, mayors, and governors to implement mask mandates in their towns, cities, and states."
"Another 100-day challenge is opening most of our K-8 schools by the end of our first 100 days" — the end of April.
Go deeper