Congressional leaders move closer to striking stimulus deal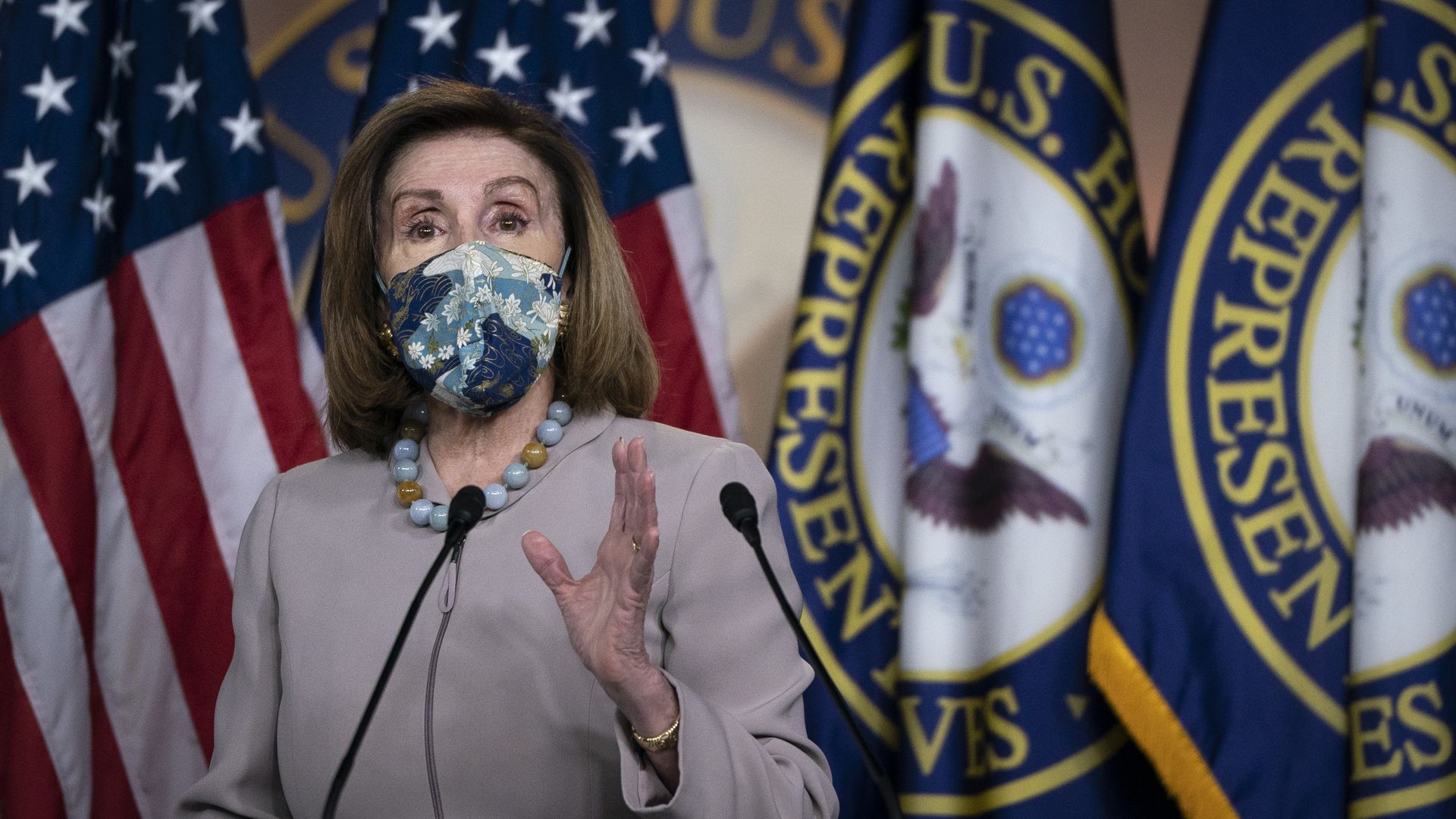 Congressional leaders are moving closer to striking a compromise on coronavirus relief funding, and could soon announce a roughly $900 billion rescue package with a second round of direct payments as low as $600, sources familiar with the talks tell Axios.
The state of play: Negotiations between House and Senate leaders and the White House are ongoing and the details are not yet finalized, but this is the closest Congress has been to reaching a stimulus deal in months.
Their goal is to tie a relief package to long-term government funding legislation that must pass by Friday to avert a shutdown.
Details of the potential compromise were first reported by Politico.
What we're hearing: The proposal is expected to include nearly all of the provisions included in the $748 billion bill put forth by a bipartisan group of lawmakers earlier this week.
It's expected to leave out the most contested aspects — including additional funding for state and local governments and a liability shield for businesses.
But unlike the bipartisan bill, the leadership proposal is expected to include stimulus checks — something the White House pushed for in the 11th-hour talks.
However, the amount will likely be closer to $600, not the $1,200 checks included in the March CARES package. Sens. Josh Hawley (R-Mo.) and Bernie Sanders (I-Vt.), who have called for $1,200 checks, suggested last week they would hold up government funding if Congress doesn't pass direct payments.
Behind the scenes: House Speaker Nancy Pelosi, Senate Majority Leader Mitch McConnell, Senate Minority Leader Chuck Schumer and House Minority Leader Kevin McCarthy were locked in negotiations until nearly midnight Wednesday morning.
Treasury Secretary Steven Mnuchin participated on behalf of the White House.
Go deeper