How mass rapid tests could help curb the pandemic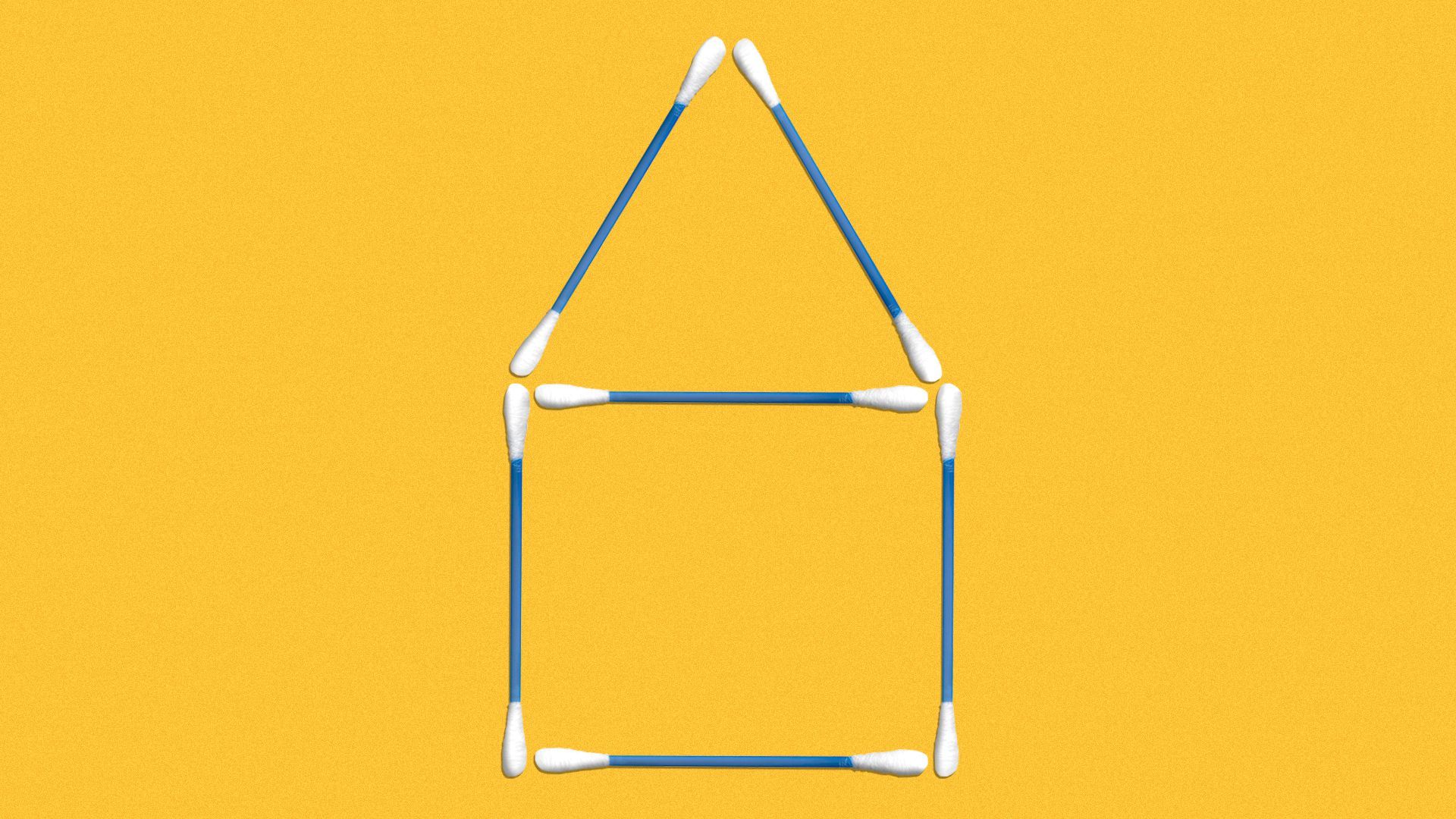 Vastly expanded approval and distribution of rapid, at-home tests represents a powerful tool in the fight against COVID-19 — and just possibly, the future of disease diagnostics.
Why it matters: Vaccines will take time to arrest the spread of the coronavirus — even without problems around distribution and acceptance. Some experts believe mass rapid testing could quickly identify who is really at risk of spreading COVID-19 and turn around the out-of-control pandemic in the U.S.
Driving the news: On Tuesday, the FDA granted emergency authorization to Ellume's over-the-counter antigen COVID-19 test for fully at-home usage — akin to a standard home pregnancy test.
How it works: What Mina is suggesting is similar to the daily COVID-19 testing carried out by the NFL and other professional sports leagues — which is meant to regularly sweep for infections before they lead to outbreaks — albeit on a much larger scale.
The catch: Using less-accurate antigen tests would inevitably result in both false negatives — meaning cases that would be missed — and false positives.
Yes, but: Mina has argued while rapid tests will miss some cases that PCR diagnostics would pick up, antigen tests are particularly good at identifying when people are most contagious.
What's next: For all the U.S.' struggles around testing, the pandemic has seen an explosion in innovation around at-home diagnostics, as my Axios colleague Marisa Fernandez reported.
The bottom line: Technology will push more diagnostics into the home, and while that comes with regulatory challenges, the benefits of more ubiquitous mass testing appear to outweigh the concerns — especially in an age when pandemics like COVID-19 could become more frequent.
Go deeper