First U.S. vaccines, 300,000-death milestone mark day of triumph and tragedy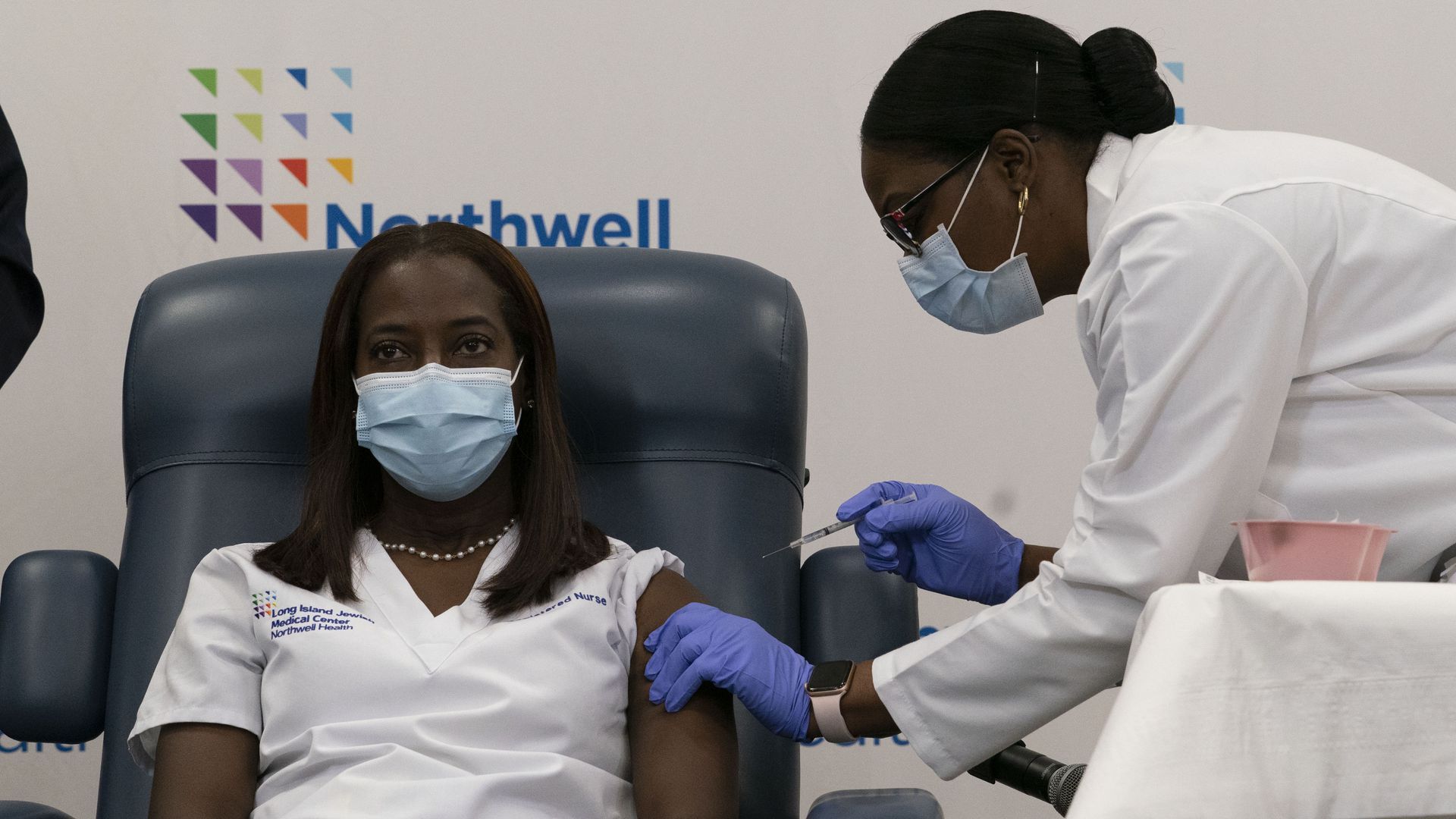 One American became the first to receive a coronavirus vaccine outside of clinical trials yesterday, while another American became the virus' 300,000th victim in this country.
Why it matters: The milestones create an acute juxtaposition of the country's historic success in creating a vaccine for a new virus in record time, and its horrifying failure to control the pandemic in the meantime.
What we're watching: As millions of Americans get vaccinated in the coming weeks and months, thousands more will die, as the pandemic continues to be the worst its ever been.
The number of daily cases, hospitalizations and deaths is expected to only increase, as Americans continue to travel for the holidays and downplay the severity of the situation.
And yet, images of vaccines being given to health care workers across the country yesterday still serve as a reminder that there's a light at the end of this dark tunnel.
Go deeper