Wealthy and connected get antibody COVID treatments unavailable to most Americans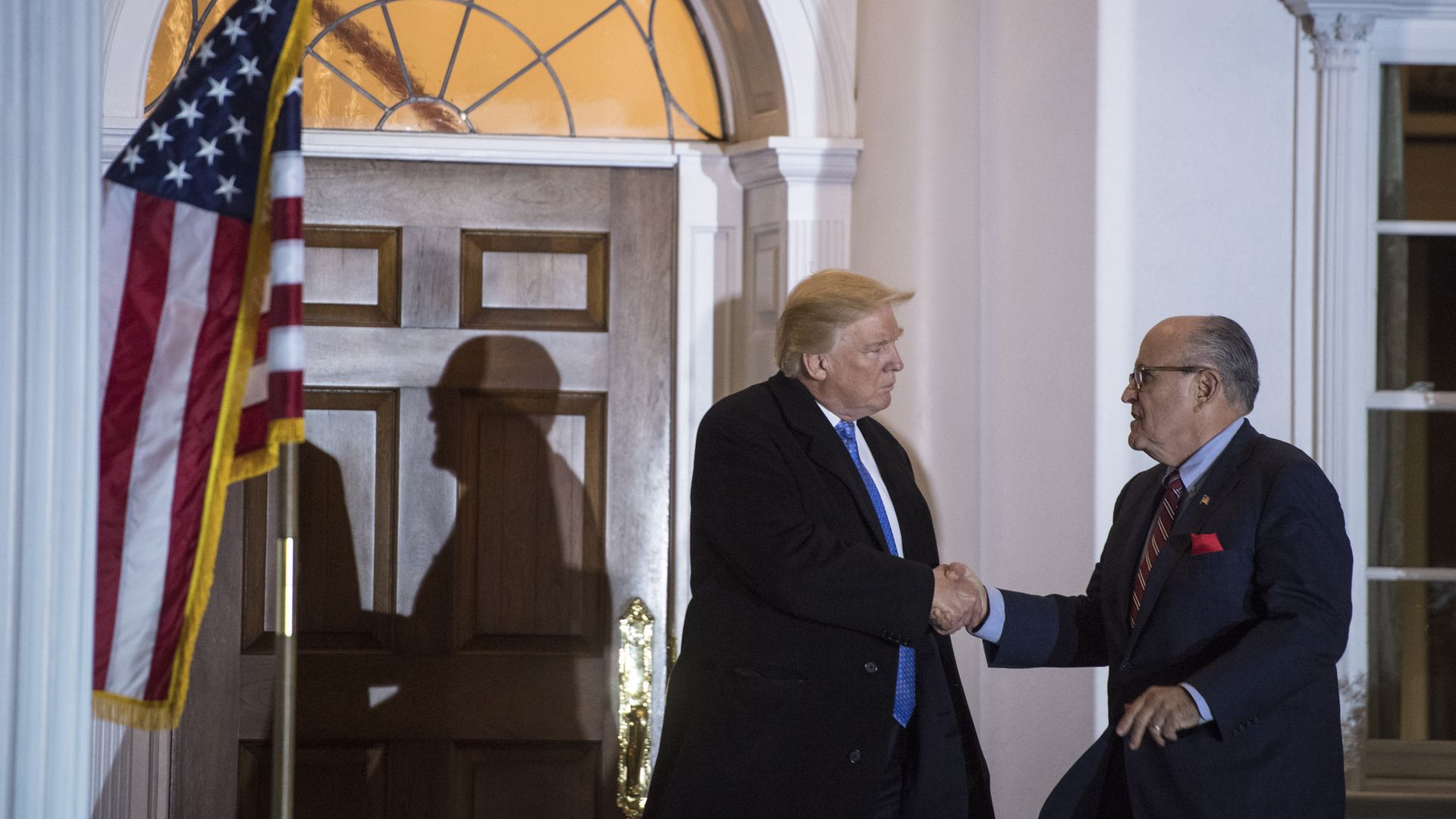 President Trump and his friends have received coronavirus antibody treatments that are so scarce that some states and hospitals are giving them out via a lottery system, the New York Times reports.
Why it matters: Putting aside questions of medical ethics, these high-profile examples of successful coronavirus recoveries could give the impression that the virus is much less dangerous than it is — particularly because most patients won't have access to the same game-changing treatment that these politicians did.
Recipients, in addition to Trump himself, include Ben Carson, Chris Christie and Rudy Giuliani.
What they're saying: "If it wasn't me, I wouldn't have been put in a hospital frankly," Giuliani told WABC radio. "Sometimes when you're a celebrity, they're worried if something happens to you they're going to examine it more carefully, and do everything right."
"Mr. Giuliani's candid admission once again exposes that Covid-19 has become a disease of the haves and the have-nots," NYT writes.
The big picture: The antibody therapies, developed by Eli Lilly and Regeneron, received authorization from the Food and Drug Administration last month to be used by high-risk patients with "mild to moderate" disease.
That means a lot of patients who are diagnosed with the virus could qualify.
Health and Human Services Secretary Alex Azar said yesterday that 278,000 doses of the two therapies have been allocated. 210,000 coronavirus cases were reported just yesterday.
Go deeper