Fed's consumer report shows latest sign of credit slowdown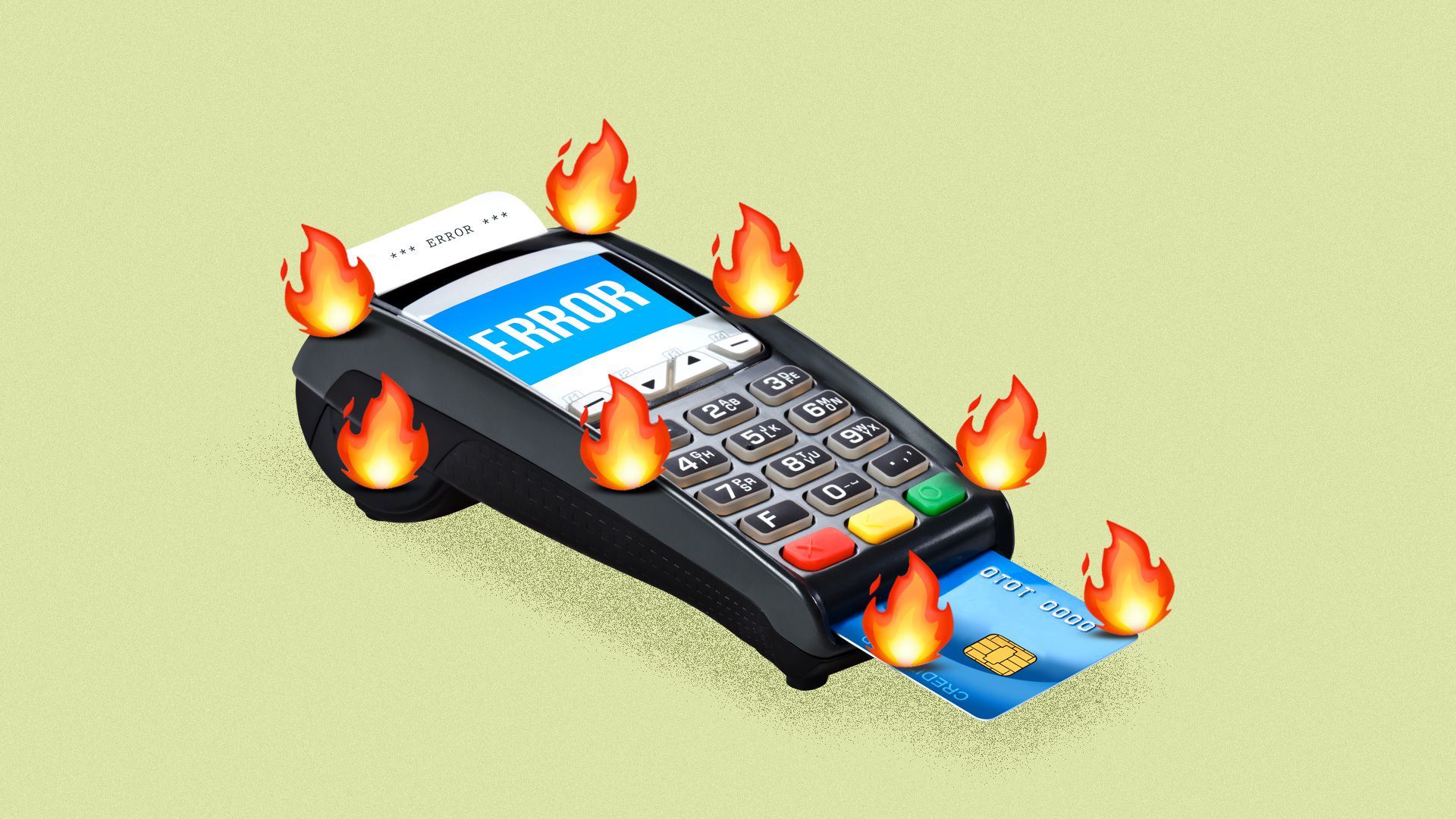 U.S. consumer borrowing rose by less than forecast in October while credit card debt outstanding hit a three-year low and revolving credit declined for the seventh time in eight months.
Details: Total credit increased $7.2 billion from September, but revolving credit fell by $65.6 billion, reflecting a decline in credit card balances, the Fed reported Monday.
The big picture: The consumer credit report comes on the heels of research from S&P Global that found loan growth at U.S. banks declined in the third quarter, as banks tightened lending standards and demand from businesses fell.
The Fed's October survey of senior loan officers found that banks were requiring higher minimum credit scores for credit cards and auto loans, and that small businesses are seeing higher collateralization requirements and higher premiums on loans.
Go deeper