Scoop: Bob Woodward's next book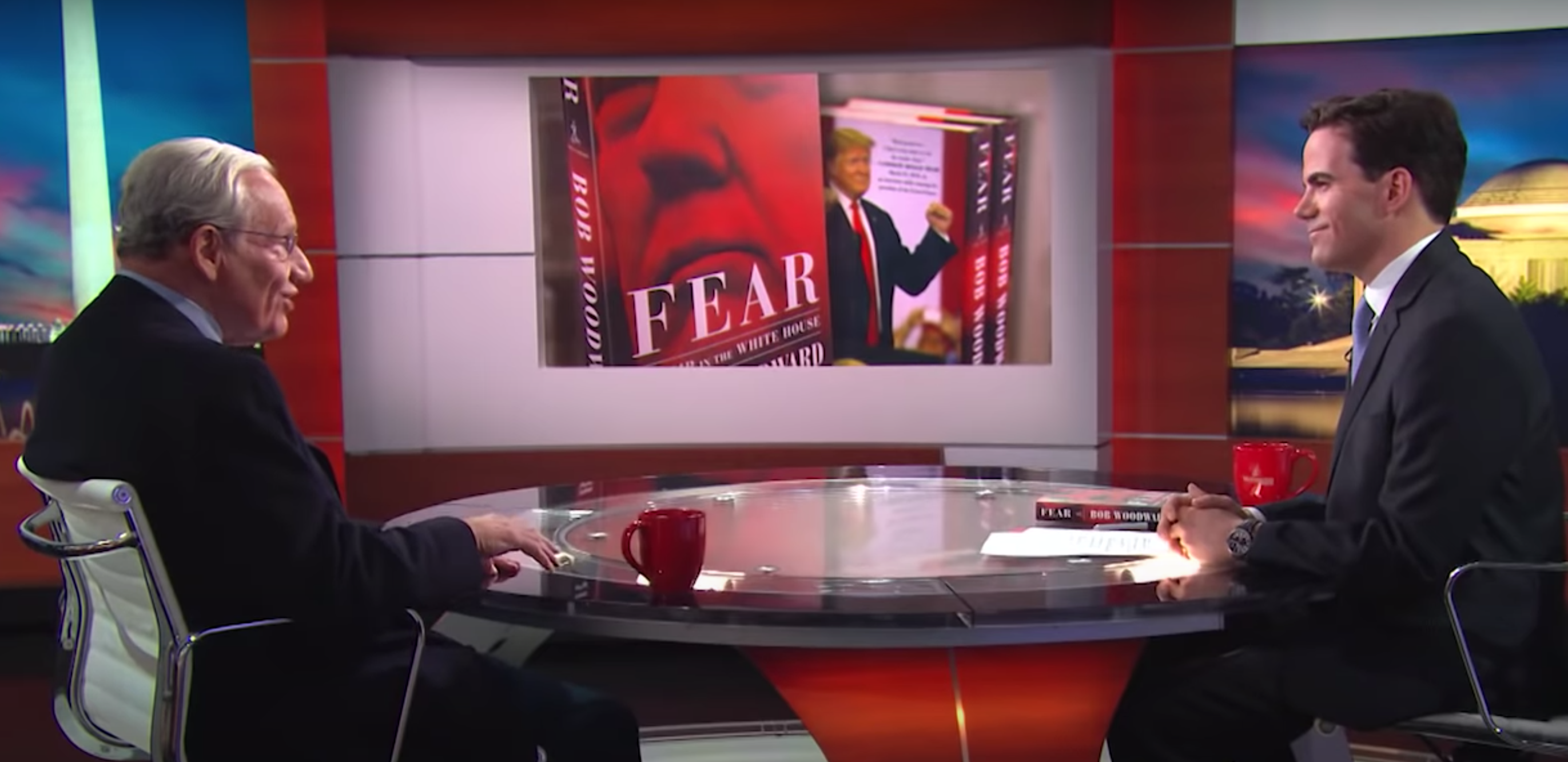 When Bob Woodward called President Trump to warn him that "Rage" would be "a tough book," Trump replied, as Woodward recounted on "60 Minutes": "Well, I didn't get you on this book. Maybe I'll get you on the next one." He'll get a chance sooner than he thought.
Driving the news: Bob Woodward and Robert Costa, both of The Washington Post, are teaming up to write a book on the final days of the Trump presidency and the first phase of the Biden presidency.
It'll be Woodward's 21st book, all published by Simon & Schuster, and Costa's first.
"We're two pure reporters — what happened and why — and this is a perfect landscape for that kind of work," Woodward told me.
No title or publication date are being given, but I'm told this'll be done on a compressed timeline.
Robert Barnett represented both. Jonathan Karp, CEO of Simon & Schuster, will edit the book. 
Woodward will remain an associate editor of The Post, and Costa will remain a national political reporter, on leave. 
Costa is also moderator and managing editor of "Washington Week" on PBS, a job he's held since 2017. And he has been a political analyst for MSNBC and NBC News since 2015. Costa is expected to focus entirely on the book in the coming year, according to a person familiar with the project.
⚡ Also in Woodwardland ... After working feet away from Bob in his Georgetown home office for six books and 13 years, editor and researcher Evelyn M. Duffy is going full-time with her book-doctor practice, Open Boat Editing.
"While working in-house with Woodward, Duffy spent nights and weekends building her company, ... editing book proposals and manuscripts for journalists and other nonfiction writers." Follow her: @_EvelynMDuffy.
Go deeper