Democrat Mark Kelly sworn in to U.S. Senate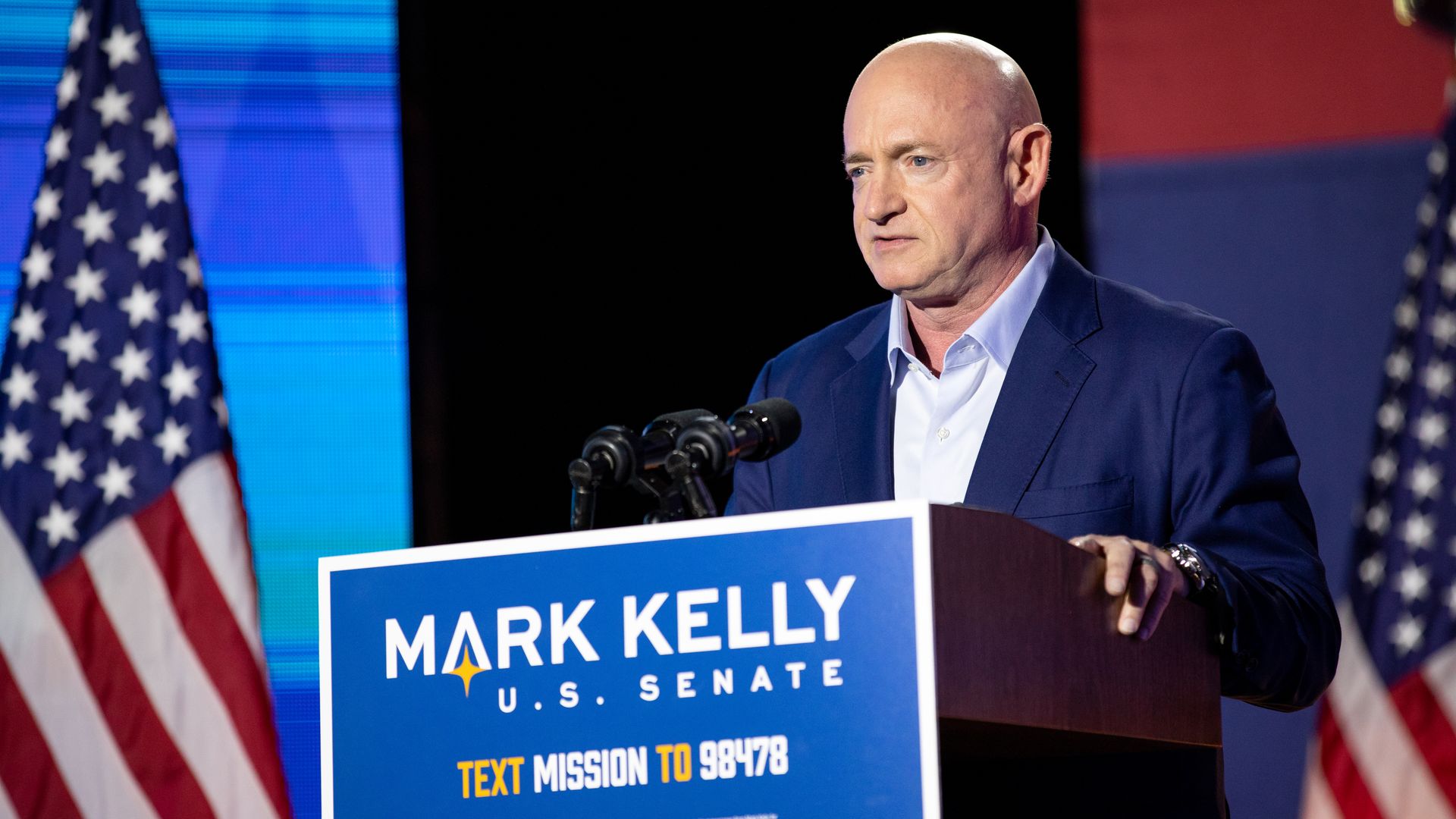 Astronaut Mark Kelly (D) was sworn in to the U.S. Senate on Wednesday after defeating incumbent Sen. Martha McSally (R-Ariz.) last month for the seat once held by the late Sen. John McCain.
Why it matters: Kelly's swearing-in by Vice President Mike Pence narrows the Republican majority and moves the Senate balance to 52-48.
Democrats are hoping to take back the majority after two runoff Senate races in Georgia this January, which could move the balance to 50-50. Tie-breakers would be settled by incoming Vice President-elect Kamala Harris.
According to a spokesperson, Kelly was sworn in on a Bible passed down from the grandmother of his wife, former Rep. Gabrielle Giffords. The couple also laid a wreath at McCain's grave on Tuesday.
Kadia Goba contributed to this report.
Go deeper