Biden's openings for tech progress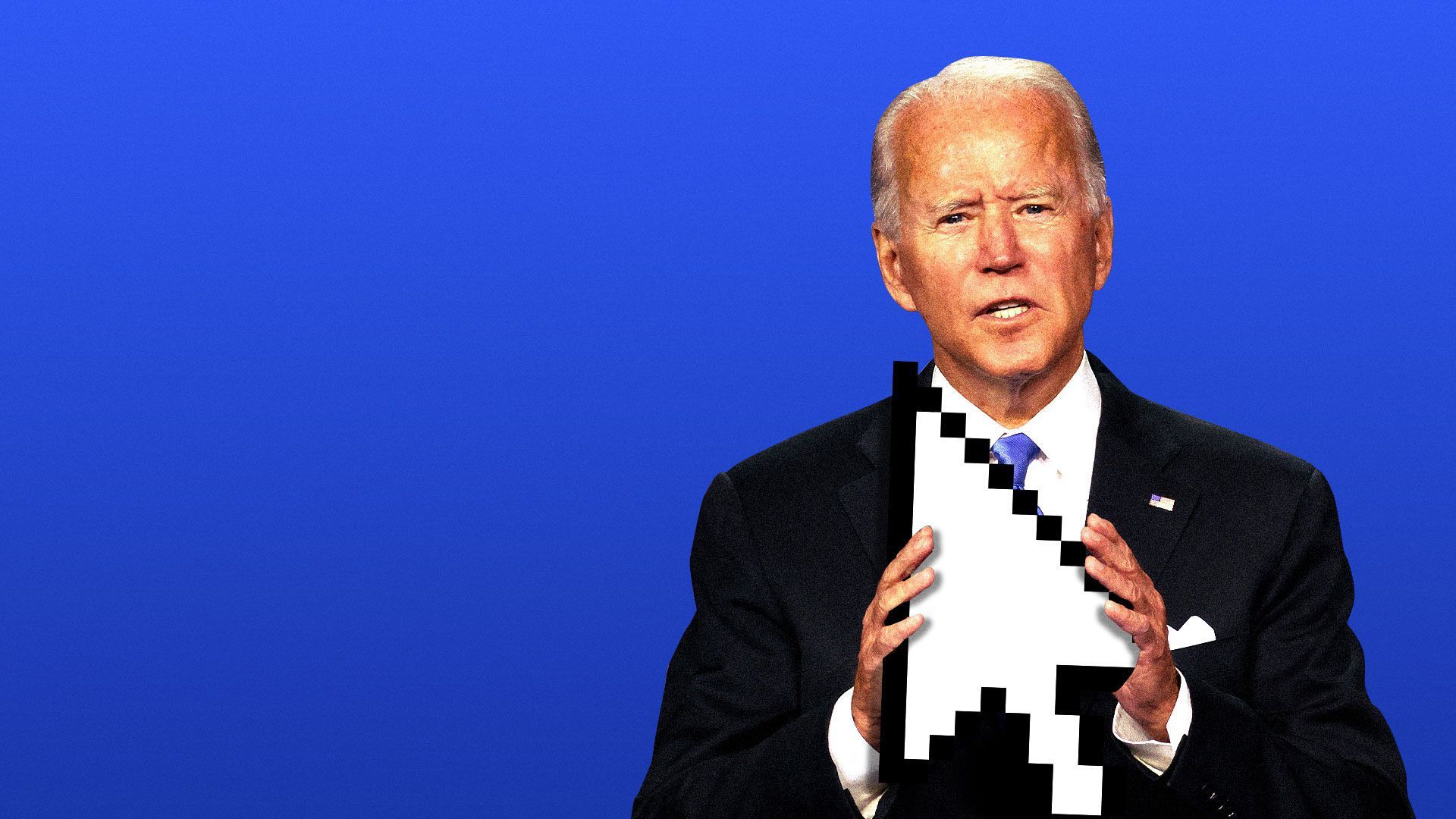 Item No. 1 on President-elect Joe Biden's day-one tech agenda, controlling the flood of misinformation online, offers no fast fixes — but other tech issues facing the new administration hold out opportunities for quick action and concrete progress.
What to watch: Closing the digital divide will be a high priority, as the pandemic has exposed how many Americans still lack reliable in-home internet connections and the devices needed to work and learn remotely.
Antitrust action against Big Tech is the rare policy area where the Trump administration has set up its successor to take the baton and run with it.
Other Trump-era tech imbroglios will likely peter out.
Between the lines: Biden also has a major opportunity to re-establish stability on matters of tech.
"Gov tech" is another realm where Biden may be able to pick up where President Obama left off.
Go deeper