Why we're numb to 250,000 coronavirus deaths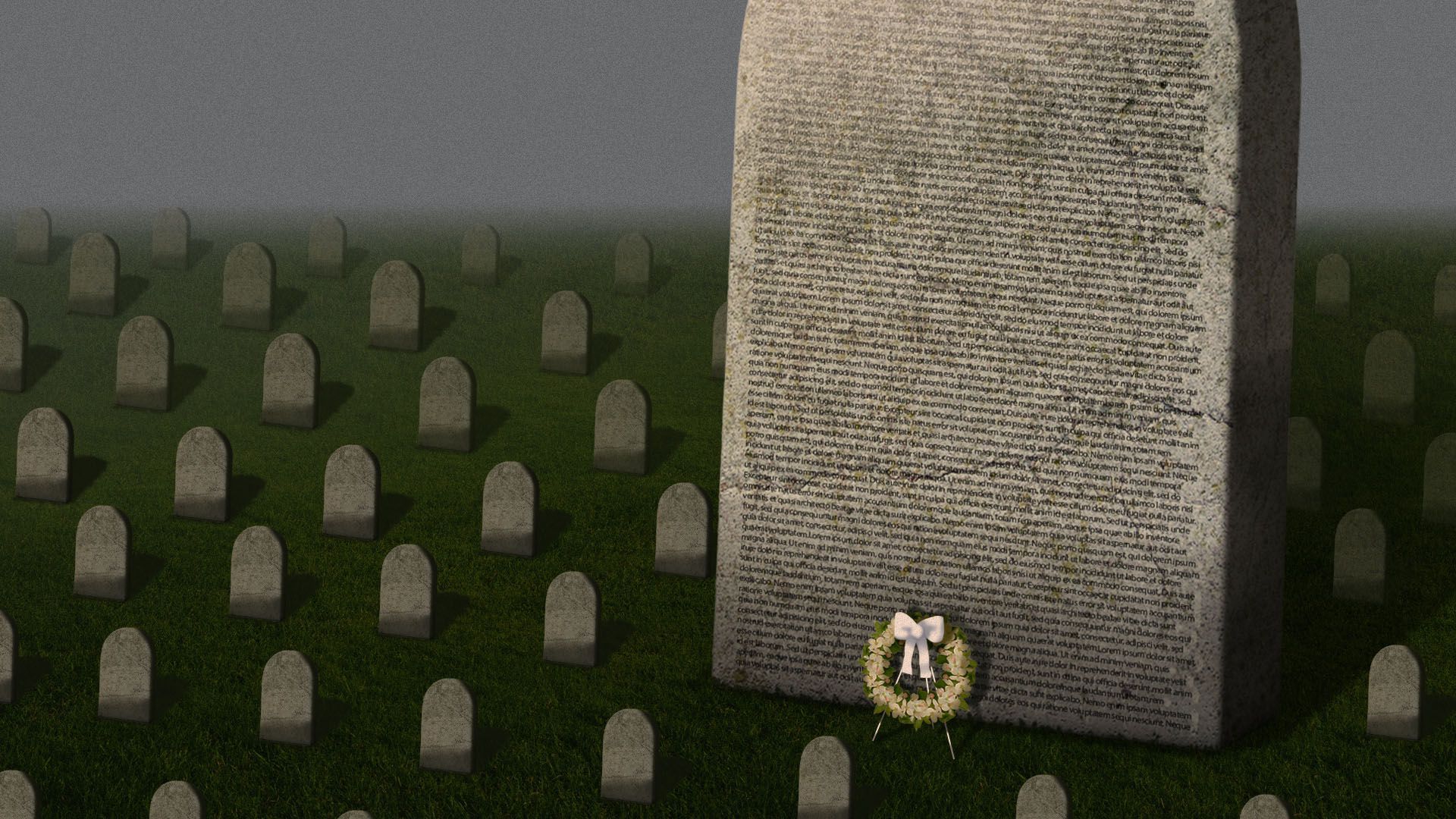 The U.S. passed 250,000 confirmed deaths from COVID-19 this week, a figure that is truly vast — too vast, perhaps, for us to comprehend.
Why it matters: The psychic numbing that sets in around mass death saps us of our empathy for victims and discourages us from making the sacrifices needed to control the pandemic, while it hampers our ability to prepare for other rare but potentially catastrophic risks down the road.
By the numbers: The sheer scale of the U.S. death toll from COVID-19 can be felt in the lengths media organizations have gone to try to put the numbers in perspective. 250,000 deaths is:
Even if we try our best to grasp mass death, we inevitably come up against cognitive biases, says Paul Slovic, a psychologist at the University of Oregon who studies human judgment and decision-making.
This is, of course, not rational — by any reasonable, moral calculation, we should find 250,000 deaths commensurately more horrifying than a smaller number. But in practice we don't, almost as if we had a set capacity for empathy and concern that tops out well below the scale of a pandemic.
How it works: In a study following the 1994 Rwandan genocide, in which 800,000 people were killed in a matter of months, Slovic and his colleagues asked a group of volunteers to imagine they were in charge of a refugee camp.
What to watch: These same cognitive biases make it difficult for us to fully appreciate chronic threats like climate change, or to prepare for rare but catastrophic risks in the future — like a pandemic.
The bottom line: As the death toll rises, it will take willful effort not to become numb to what's happening. But it is an effort that must be made.
Go deeper