NFL expands "intensive" coronavirus restrictions to all teams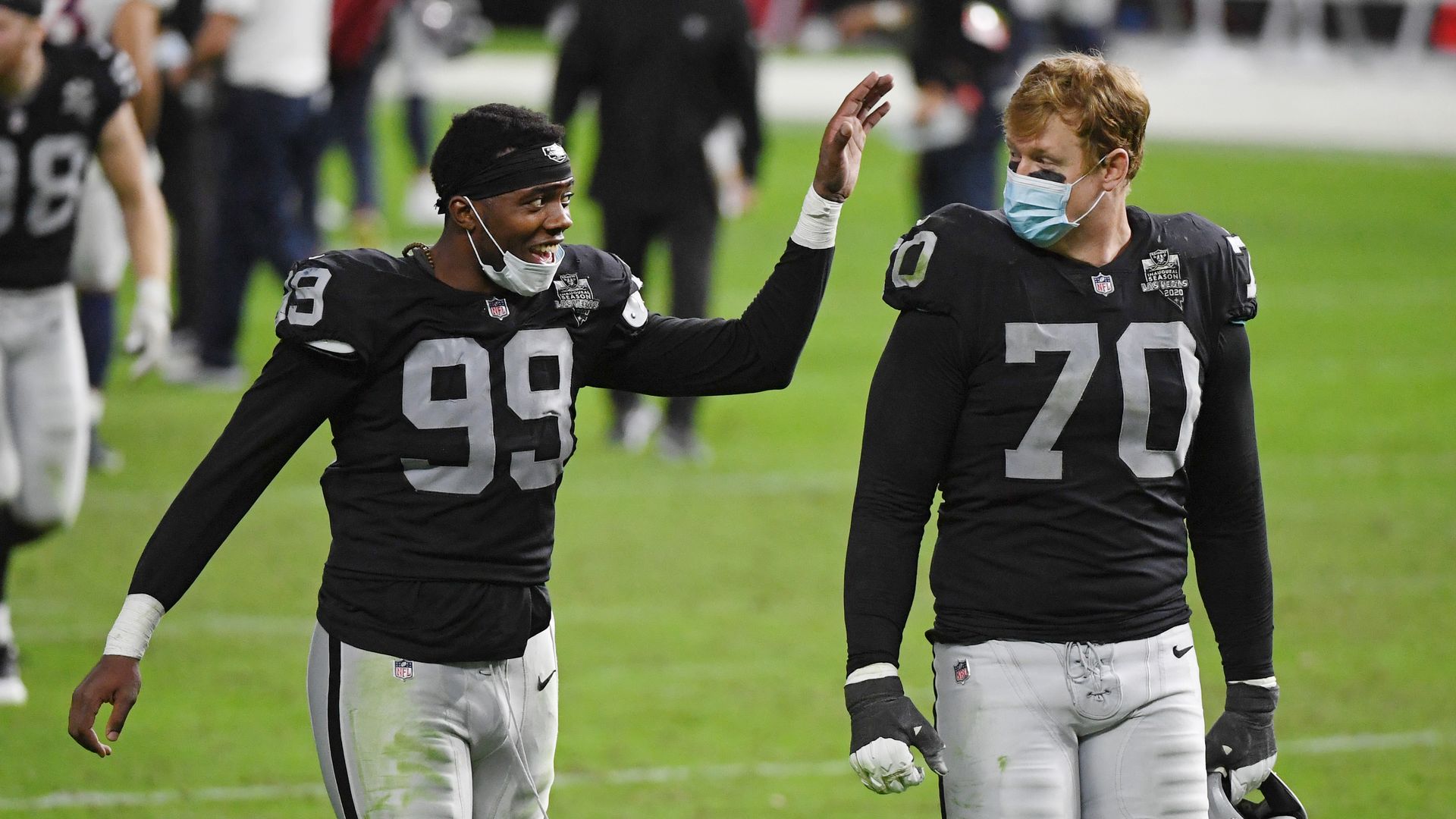 The NFL announced Wednesday that all 32 teams must follow the league's "intensive" coronavirus restrictions for the rest of the season starting this Saturday.
Why it matters: The decision comes after the Las Vegas Raiders placed seven more players on its coronavirus reserve list, bringing the total to 11, according to ESPN.
What they're saying: "The upcoming holidays, beginning with Thanksgiving next week, will introduce new risks of exposure that we need to address now," Commissioner Roger Goodell wrote in a memo to teams Wednesday, according to NFL Media.
The big picture: Among other restrictions, the league's intensive coronavirus protocol requires players and coaches test negative before entering a team facility and wear masks at all times at the facility, including on the practice field.
Previously, only teams that had players who tested positive or had been exposed to a team with positive tests had to follow the restrictions.
Go deeper