Americans are spending more on entertainment during pandemic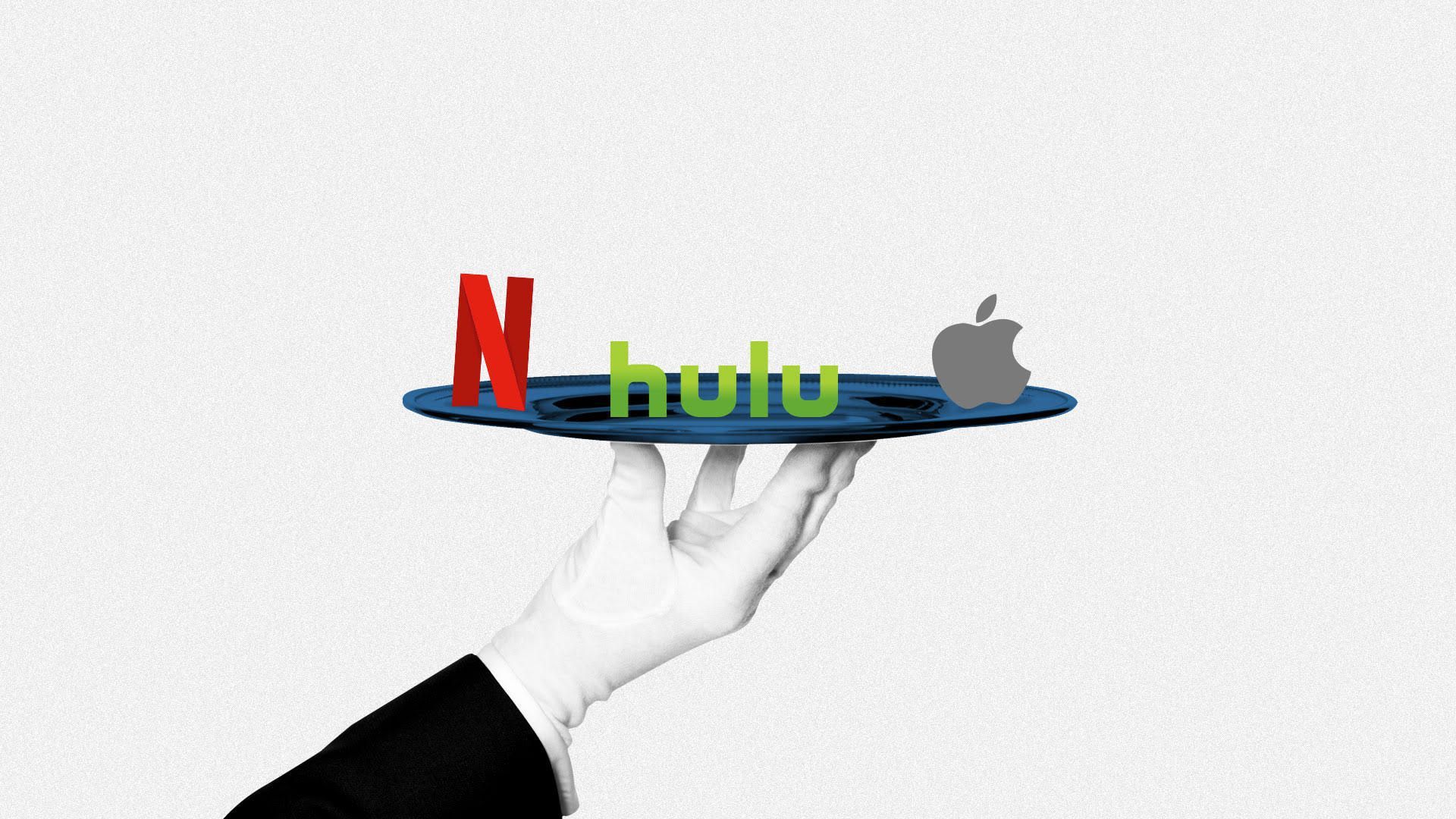 Nearly three quarters of adults say they are spending more on entertainment each month, according to a new survey conducted by Wakefield Research on behalf of Dolby.
Why it matters: American consumers are spending more on entertainment content as they try to binge-watch their way through the pandemic, which coincided with a flood of new streaming service options, including HBO Max, Peacock and Disney+. While consolidation is still expected, for now a rising tide is helping keep most boats afloat. (The S.S. Quibi has already sunk.)
By the numbers:
Millennials are spending the most, with their average entertainment spending up an average of 38%.
Nearly half of those surveyed said they had upgraded at least one of their streaming services to a premium version in the past six months.
Upwards of three-quarters of those surveyed (77%) said the news impacts what they watch, with nearly half saying they use entertainment to escape current events.
More than two-thirds of U.S. adults (69%) said they plan to purchase new hardware in the next six months to beef up their home entertainment experience, with 54% specifically mentioning living room gear such as a new TV, soundbar or speakers.
Go deeper