CNN won election week in America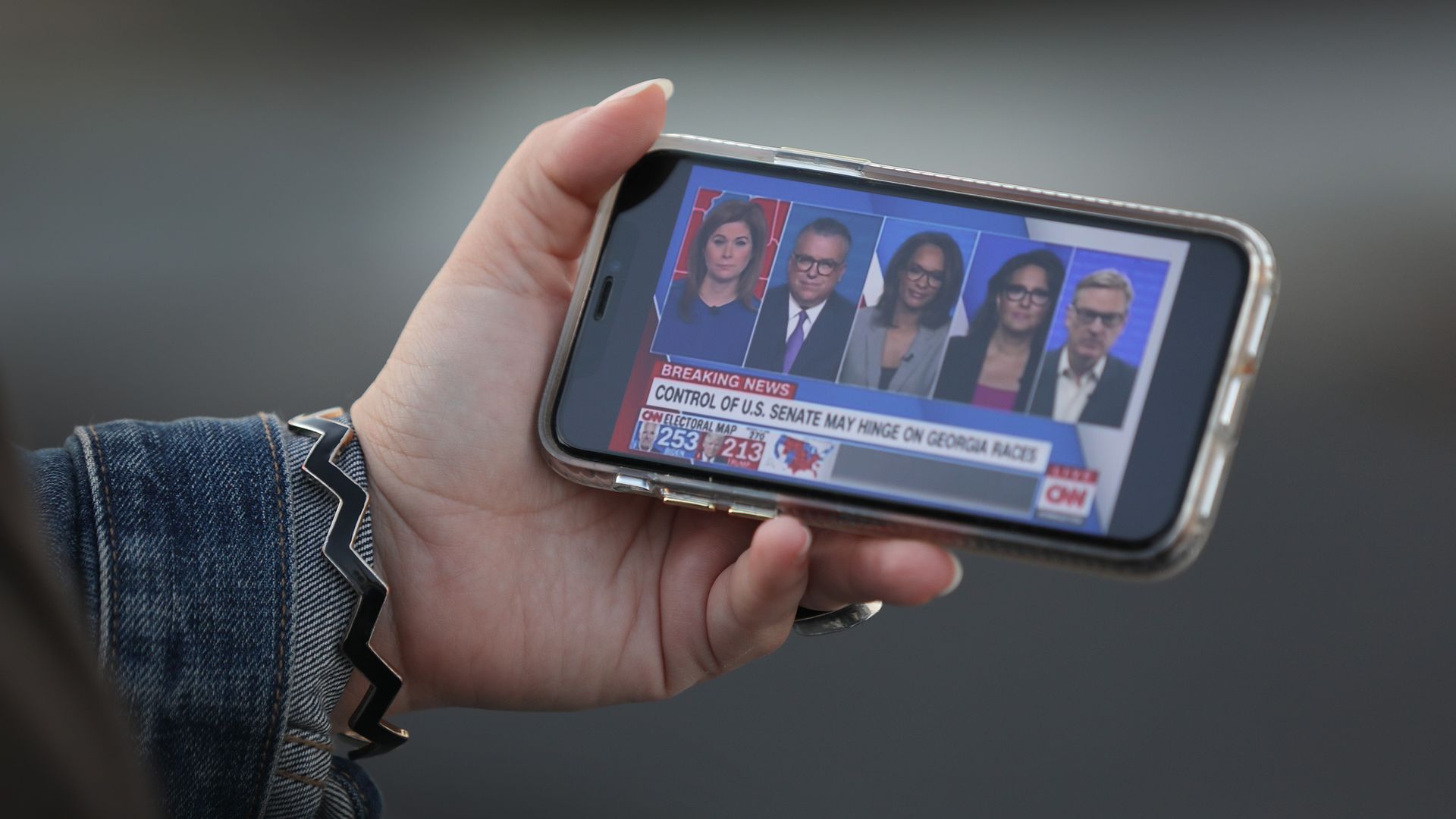 CNN edged Fox News among total viewers for election week, averaging 5.9 million to Fox's 5.7 million and MSNBC's 4.6 million, AP reports.
The state of play: The election, which saw record voter turnout, had networks competing for viewers as states were called.
Fox viewers tuned out Joe Biden's victory speech on Saturday night: CNN drew 13.5 million viewers, to MSNBC's 9 million and Fox's 3.1 million.
On Election Day, Fox averaged 14.1 million viewers to CNN's 9.4 million and MSNBC's 7.6 million, according to Nielsen.
By the numbers: Cable news outdrew the broadcast networks for election coverage. Last Tuesday's viewership was:
ABC: 6.3 million
NBC: 5.8 million
CBS: 4.5 million.
Go deeper: See the week's top 20 shows.
Go deeper